One week after Slync's former CEO Christopher Kirchner was charged with $67 million in fraud, Dallas-based tech company Slync has secured $24 million of new venture capital funding in a round led by Goldman Sachs. Blumberg Capital, ACME Ventures, Gaingels, and other existing investors also contributed to the round.
Slync's AI platform is designed to help large distributors map human work flows and solve mass shipping problems through an automated freight booking process and an automated order process.
New Slync Chairman and CEO John Urban said, "Our customers recognize the power and potential of the Slync platform, and our investor partners do, as well. Every day, millions of emails, spreadsheets, PDFs, and messages are exchanged as part of the logistics management process, yet most existing systems only capture a fraction of them, and that's a big, expensive problem. Slync has the technology to finally solve it."
"We believe the Slync platform provides an innovative solution that brings the global logistics industry fully into the digital realm. The value of this technology is significant in our opinion," said Darren Cohen, a partner at Goldman Sachs.
Kirchner was accused of fraud by several federal agencies for selling $67 million in securities to investors between 2020 and 2022 and used nearly half of that cash earned to purchase a private jet while failing to pay Slync employees. He was also charged by federal prosecutors for wiring $20 million from Slync's bank account to his personal bank account.
AI-enabled Hiring Startup HireLogic Secures $6 million in Funding
Dallas-based HireLogic, which has developed a conversational artificial intelligence solution that interviews job candidates, closed a $6 million Series A funding round. Total funding for the startup is now north of $10 million.
The new funding will be used to accelerate the capabilities of its conversational AI platform. The company says its platform uses conversational analytics and AI to listen to interviews and provide objective candidate insights within meetings held on Zoom, Microsoft Teams, Google Meet, and HireLogic's application.
HireLogic's AI interviewer can also auto-generate questions for interviewees, leveraging a combination of OpenAI and HireLogic proprietary tech. To date, HireLogic's AI platform has analyzed more than half a million interview minutes. 
The funding round was led by Joseph P. Landy, former partner and co-CEO of Warburg Pincus. Landy—who oversaw $56 billion in AUM with Warburg Pincus—will also join HireLogic's company's board of directors.
"What Gong did for sales intelligence, HireLogic is doing for interview intelligence in a similarly large market, and their customers are already experiencing the benefits," Landy said.
Los Angeles-based The BLVD Group Opens Real Estate Investment Office in Dallas
Multifamily investment and development firm The BLVD Group is launching an office in Dallas, which will be led by Jake Walker, the former COO of private equity firm Leon Capital Group. During Walker's time with Leon Capital, he closed more than $1.2 billion in investments.
"Our alignment on investments, culture, and people enables us to channel all our efforts towards growth and execution," Walker said. "As part of our commitment to grow our portfolio and the Texas office, we are pursuing several immediate hires, including a senior member who will join BLVD's leadership team."
The BLVD Group has invested in more than $3 billion of properties across multiple verticals and owns and operates a nationwide portfolio of more than $1 billion in assets.
Alongside Walker, Rob Budman and Patrick Luke, two previously LA-based managing principals with The BLVD Group, will join the new Dallas office.
Dallas-based Town Square Mortgage Merges with Chicago's American Portfolio Mortgage
Mortgage lender Town Square Mortgage and direct lender and mortgage banker American Portfolio Mortgage will merge operations while maintaining individual branding. American Portfolio will possess the surviving legal entity for the two companies.
Together, the brands have licenses in 36 states. American Portfolio's President Paul Kessel and EVP of Systems and Operations Scott Vorreyer alongside Town Square CEO Lisa Thomas and President and COO Adam Welwood will lead the combined companies.
"This merger brings together seasoned mortgage business leaders and a portfolio of expanded loan products backed by a lending platform with state-of-the-art technology," Thomas said. "The future of our combined companies will continue to provide exceptional service to our homebuyers, real estate partners, and builders."
Get the D CEO Newsletter
Stay up to speed on DFW's fast-moving business community with weekly news reports, interviews, and insights.
Author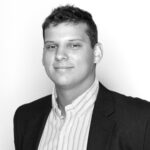 Ben Swanger is the managing editor for D CEO, the business title for D Magazine. Ben manages the Dallas 500, monthly…