Michelman & Robinson
Ashley Moore, Managing Partner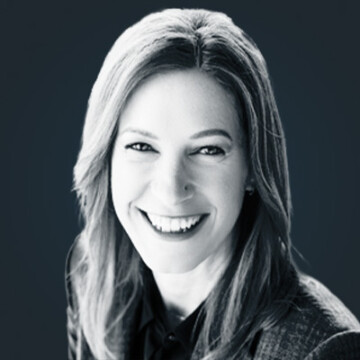 Ashley Moore is a renowned patent litigator, whose recent trial wins include $145 million and $85 million jury verdicts for technology development company WiLAN in patent infringement litigation against Apple. She also was lead trial counsel against a Johnson & Johnson subsidiary for its theft of medical device technology and has litigated cases across many high-tech industries. Moore previously served as a principal at Dallas-based McKool Smith. In her new role, she will lead the firm's new Dallas office, joining its intellectual property practice.
EDUCATION: Southern Methodist University (J.D., B.S.)
---
Brinker International
Jesse Johnson, Vice President of Marketing
In this newly created role, Jesse Johnson will develop and execute marketing strategies for Chili's Grill & Bar across advertising, media, public relations, and guest experience. Johnson spent more than 14 years working at Wieden+Kennedy, leading award-winning marketing initiatives and campaigns for brands such as Procter & Gamble, Nike Golf and KFC, including the "Return of Colonel Sanders" campaign. Most recently, he served as the director of growth and helped drive significant growth of W+K's social arm, Bodega, in Portland, Oregon.
EDUCATION: Concordia College (B.A.)
---
Valor
Matthew Hoffacker, Senior Accountant
In his new role with Fort Worth-based Valor, Matthew Hoffacker will manage oil and gas bookkeeping for the company's operator services department. Prior to joining Valor, he worked as a senior joint interest accountant for natural gas exploration and production company TEEP Barnett. Valor now oversees a combined 10.2 million gross acres and 560,000 net royalty acres of mineral and property rights on behalf of more than 100,000 interests across 32 U.S. states.
---
BOARD APPOINTMENTS
Plano Chamber of Commerce
Kristen Lollar, Vice Chair of the Board of Directors
Kristin Lollar has served as chief marketing officer at accounting firm Whitley Penn for more than ten years. Prior to that, she served in marketing management roles for North Texas firms Vinson & Elkins, Greenberg Traurig, Munsch Hardt Kopf & Harr, Strasburger & Price, and Baker Botts. She currently serves on the National Advisory Board for the Texas Tech University College for Media and Communications.
EDUCATION: Texas Tech University (B.A.)
Kyle Willey, Finance Committee Member
Kyle Willey has held senior audit roles at Whitley Penn for more than eight years, currently serving as an audit partner. He joined the firm when it merged with JonesBaggett in 2014, where he had previously served as audit manager. He is president of Risk Management Association Board for North Texas, treasurer of JFA Foundation, and chairman of the TXCPA Financial Institutions Conference.
EDUCATION: Texas Tech University (BBA)
---
The Family Place
Brooke Hortenstine, ReuNight Co-Chair
Brooke Hortenstine is the co-founder of Ashlar Projects, a branding and marketing firm with a focus on the real estate, design, hospitality, and luxury sectors. Prior to launching Ashlar Projects, Hortenstine served as a contributing style editor at PaperCity magazine. She is an active member of Cattle Baron's Ball and has co-chaired Park and Palette, benefitting Klyde Warren Park. Now, she will help lead the ReuNight, the luxury dinner and live auction event that supporting domestic violence-focussed nonprofit The Family Place.
EDUCATION: The University of Alabama, Texas A&M University
Margaret Stafford, ReuNight Co-Chair
Margaret Stafford is the former associate publisher of PaperCity Dallas and currently consults with luxury media brands. She was a member of Cattle Barons Ball and the Junior League of Dallas and she previously co-chaired Vine & Dine event for North Texas nonprofit Ability Connection. Funds raised at ReuNight will allow The Family Place to continue empowering survivors of family violence by providing safe housing, counseling, and skills that create independence. In addition, it will enhance community engagement, help families progress from fear to safety and build brighter future.
EDUCATION: Florida State University (B.A.)
Piper Wyatt, ReuNight Co-Chair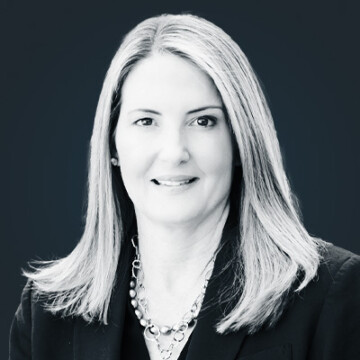 Piper Wyatt owns PK Home, a wholesale textile rep agency. She is an active member of the Crystal Charity Ball and was Silent Auction Special Gifts co-chair in 2018. Her past chairmanships include Vine & Dine benefitting Ability Connection, underwriting chairman for the Art Ball, A Special Evening benefitting LaunchAbility, and underwriting chair with her husband Mike for Park and Palate benefitting Klyde Warren Park.
EDUCATION: Louisiana State University (B.A.)
Get the D CEO Newsletter
Stay up to speed on DFW's fast-moving business community with weekly news reports, interviews, and insights.
Author
Kelsey J. Vanderschoot came to Dallas by way of Napa, Los Angeles, and Madrid, Spain. A former teacher, she joined…