Three-time major champion Jordan Spieth has struck a partnership with Dallas-based Invited. The owner-operator of private golf and country clubs, formerly known as ClubCorp, scored an investment from Spieth in the partnership, and the golf superstar will serve as a strategic advisor and brand ambassador for Invited.
"After we rebranded from ClubCorp to Invited we started to explore who would be the ideal ambassador, investor, and spokesperson for our brand," Invited CEO David Pillsbury said. "And there was always one guy that rose to the top: Jordan. He grew up on one of our clubs, Brookhaven Country Club, he's a homegrown Dallasite, he is incredibly authentic, and he aligns with our philanthropic and community activation efforts."
The Jordan Spieth Family Foundation will also partner with Invited on philanthropic efforts throughout North Texas. In 1996, Pillsbury's niece passed away from pediatric cancer, and the family has since operated a charity golf tournament with the Family House in Northern California in her honor. Spieth—who recently gave $500,000 to Children's—has been a long-time supporter of that effort. "This partnership is just the stars aligning," Pillsbury said. A series of charitable activations is on the horizon for the partners as they will look to impact junior golf initiatives, American veterans and military families, pediatric cancer, and more.
"The core of this partnership is to help Invited give back to the communities that Invited calls home while raising the company's visibility in the process," Spieth told D CEO. "Starting in Dallas, where Invited is headquartered and where I still call home, we are creating new and exciting ways to connect Invited members and guests to events and other opportunities to give back through the Jordan Spieth Family Foundation."
Invited has no plans to build out a roster of more such partnerships, according to Pillsbury.
Spieth's financial investment is confidential. The golfer's investment and partnership portfolio now includes: Invited, Under Armour, AT&T, Titelist, Rolex, Brightspot, FanDuel, Livpur, NetJets, Full Swing, and Super Stroke.
New Dallas Startup Grata Scores $6 million in Funding with Patrick Brandt Assuming CEO Role
North Texas-based Grata recently closed a $6 million seed funding round. Investors of Grata include Capital Factory, Clutch, Hall Group, and Perot Jain.
The company, founded in 2019 by Mark Bunting, allows consumers to leave positive reviews for employees at a given business. The customer scans a QR code, then can browse employee headshots to find the employee for whom they wish to leave a positive note. The employee can read positive recognitions they have received, and the employer can view the employee's track record.
In addition to the new funds, Grata has appointed new leadership. The new executive team will be led by Patrick Brandt, who will serve as Grata CEO. Brandt is the co-founder and former president of ShiftSmart—a platform that has connected over 1.3 million shift workers with jobs. ShiftSmart has raised $80 million in funding. He also founded and is the former CEO of Skywire, a software that $42 billion company Oracle acquired.The company has also appointed a chief product officer, chief technology officer, and vice president of customer success. Grata has also hired a chief technology officer, chief product officer, and vice president of customer success.
"We've put together a team of passionate leaders who all have an innovative and contribution-focused mindset, as well as the skill sets to bring Grata into every consumer-facing brand interested in elevating both the recognition of their staff members and the experience of their customers," Brandt said. "I immediately chose to be involved in this opportunity as an investor and CEO and am proud of the team we have assembled and the investors who have come on board with us. I look forward to advancing Grata's mission to foster a community of gratitude and culture of recognized service."
BGSF Acquires Horn Solutions
BGSF, a staffing consultancy, acquired Horn Solutions, a business consulting, managed services, and executive search firm. Horn—which has offices in Houston, Austin, and Dallas—reported $30 million in revenue for the twelve months ending September 2022.
"We are pleased to welcome the entire Horn Solutions team to BGSF," said BGSF leader Beth Garvey. "Horn's people and relationships add depth and breadth to our existing high-value business consulting and managed service platforms, allowing us to expand on our existing IT managed services. In 2023 and beyond, we anticipate cross-selling opportunities, as well as synergies."
Horn's areas of focus include strategic finance and accounting, transactional accounting and business administration, and information technology.
OpTic Gaming Earns Esports Organization of the Year Award
Dallas-based OpTic Gaming, which merged with Envy Gaming in 2021 and sunset the Envy brand a year later, was recently named Esports Organization of the Year at Las Vegas' 2022 Esports Awards. The award, which is the program's most prestigious honor, comes on the heels of the company re-introducing founder Hector Rodriguez as the new CEO.
The company started 2022 by acquiring the Esports Stadium Arlington and later launched OpTic Audio Network, a marketing and sales business unit focused on supporting podcast and audio-focused content creators. It also acquired Botisimo, a SaaS technology developer, in the second half of 2022.
In 2022, teams owned and operated by OpTic won the Call of Duty League Major I championship, Valorant Champions Tour 2022: Stage One Masters—Reykjavic, Halo Championship Series 2022 World Championship, and Overwatch League 2022 World Championship.
Get the D CEO Newsletter
Stay up to speed on DFW's fast-moving business community with weekly news reports, interviews, and insights.
Author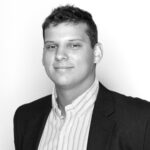 Ben Swanger is the managing editor for D CEO, the business title for D Magazine. Ben manages the Dallas 500, monthly…