Dallas-based Duro Hospitality has launched a new Mexican concept in the Design District. Called El Carlos Elegante, it is the group's sixth concept and the third to open this year, joining Italian-inspired coffee and cocktail spot Café Duro in Lower Greenville and Casa Duro, a set of three apartments above the café listed on AirBnb.
El Carlos Elegante is Duro's first venture outside of Italian and Mediterranean cuisine, and will feature large cuts of high-end, Argentinian-style, wood-fired meats and fish, a large crudo selection, housemade tortillas, and masa-based dishes. The bar will showcase an expansive Mezcal program, including no-additive natural options. Menu highlights will include: Beef Aguachile, Mayan Hummus, Pork al Pastor, and more.
"We're mixing things up with the opening of El Carlos," said Duro Hospitality co-founder Benji Homsey. "Not only are we bringing Duro Hospitality's spin on Latin cuisine to Dallas, but we also colored outside of the lines in terms of the design of the space. Each one of our concepts possesses unique personalities, and El Carlos represents a new character in our portfolio, whose story is told throughout the design of the space as well as represented on the menu."
The group is well-known for embracing interior design, an effort led by two of its four co-founders, Ross and Corbin See of Sees Design. For El Carlos Elegante, inspiration came from a Mexican hacienda that had been handed down through multiple generations. Made to feel as if the last redecoration happened in the middle of the last century, the space features midcentury modern pieces, unexpected color combinations, and an eclectic mix of textiles. Details, finishes, and materials, with the furniture being sourced almost exclusively from Mexico, also add authentic touches.
"Our vision for this project was similar to Sister in some regards," Corbin says. "We wanted it to feel multigenerational and cozy. The space has a residential feel, and we aimed for the pieces to feel collected and added over time. The dishes, for example, aren't all matching. It's an eclectic mix, so it feels replaced over time."
The Sees collaborated with Dallas-based design firm Nunzio Marc Desantis Architects on the project as well. "Nunzio and Marc DeSantis were instrumental in marrying the architectural features with the cultural, historical, and geographical elements we envisioned when concepting the personality for El Carlos," Ross adds.
The entrance to El Carlos Elegante showcase a courtyard with an oversized fireplace and a retractable roof. The restaurant space features custom wallpapers, El Carlos "Family Portraits," and ironwork in the main dining room, as well as a second fireplace. The private dining room houses a custom Pierre Frey mural wallpaper and opens to the back courtyard, which also includes a retractable roof and custom fountain.
Earlier this year, Duro revealed plans to open one more restaurant soon—a European concept in the historic former Highland Park Soda and Pharmacy building on Travis and Knox Streets.
Home Maintenance Marketplace Stellar Raises $20 Million
Dallas-based Stellar—which offers a tech-driven marketplace to property managers and contractors, allowing them to solve maintenance issues—closed a $20 million Series B funding round. The round was led by Tampa-based Weatherford Capital, with San Francisco-based Brick & Mortar Ventures, Austin-based S3 Ventures, Charleston-based Alerion Ventures, and Beverly Hills-based Navigate Ventures also investing.
In all, the company has now raised $35 million. The new funding will be directed toward enhancing tech and expanding into new U.S. markets. By the end of 2023, Stellar also plans to double its headcount.
"This funding will allow us to meet the rising demand for our maintenance marketplace, evolve into more agile technology, including a new mobile app, and expand our talent and market reach," said Dustin Marx, founder and CEO.
Stellar serves 10 of the 11 largest single-family rental operators across more than 150,000 properties. To date, the company has created work for more than 8,000 contractors and resolved more than 200,000 maintenance problems for residents and property managers.
Frisco's XR Sports Group Joins Mastercard Startup Program
Frisco-based XR Sports Group was selected by Mastercard as one of five companies to participate in its Start Path program, a virtual initiative which allows early startups to scale rapidly. Since 2014, more than 250 startups have participated in the program and, collectively, the companies have raised more than $5 billion since beginning the program.
Mastercard designed the program to work with companies that have a corporate use case. XR Sports Group was one of 1,500 applicants to Start Path. The company's platform is at the intersection of the creator economy and fintech, which is a specific area of interest for Mastercard.
XR Sports has created site frameworks that allow pro sports teams and influencers who use sites for personal branding and marketing to have sole ownership over their content and its data. Cole likens it to a real estate investment trust. "If you purchase an asset, and you don't own the mineral rights, you don't own everything on that asset," he says. "The value will retain in land and mineral rights."
XR Sports Group creates revenue streams through digital commerce and creating personalized communities for clients such as the Dallas Mavericks, Conference USA, Good Good Golf, Southwestern Athletic Conference, and more.
Through the program, CEO Kedreon Cole hopes to build new technology for XR Sports's "website builder for Original Content Creators" platform. XR Sports Group has also now solidified partnerships with Google, Accenture, and Mastercard to accelerate the adoption of its platform by sports and media properties.
"We have done a good job of developing corporate relationships that help to de-risk our platform to a certain extent," Cole said. "To have the backing of Mastercard for innovative solutions such as microtransactions is an incredible win for XR. In 2023 we will look to showcase the solutions we develop with Mastercard and expand our client relationships with an emphasis on enterprise sports and media groups."
Cognizant Acquires DFW Consulting Firm AustinCSI
NASDAQ-listed Cognizant, an IT services and consulting firm, has acquired Dallas-based AustinCSI, a consulting firm that specializes in enterprise cloud and data analytics advisory services for Fortune 500 clients. Clearsight Advisors' Dallas office, led by Gretchen Frary Seay, advised AustinCSI on the acquisition.
"We're excited by the opportunity to become part of Cognizant and combine our strengths in delivering advanced and transformative technologies to clients," said Karen Moree, CEO and co-founder of AustinCSI. "Together, we can provide more impact for our current clients with broader capabilities in emerging digital technologies and reach a wider market leveraging Cognizant's global scale."
The transaction is expected to close in the fourth quarter of 2022.
New Women-Owned Private Jet Company Plants Operations in Southlake
A group of North Texas-based women have acquired Detroit, Michigan-founded Stella Jets and brought its operations to Southlake. Stella Jets, an on-demand luxury travel company, is partnered with nearly 3,000 aircraft operators worldwide.
The Stella Jet owners include President Tia Minzoni, Vice President Jasmine Johnson, and Associate Vice President Taylor Minzoni. The group is looking to make the private jet industry more cost-inclusive and establish a subscription base model that can be known as the 'AirBnb' of private jet charter.
The company's main initiatives as it takes flight are partnerships with influencers who boast a premium audience for private jet travel and partnerships with premium travel services, including celebrity chauffeur services.
Get the D CEO Newsletter
Stay up to speed on DFW's fast-moving business community with weekly news reports, interviews, and insights.
Authors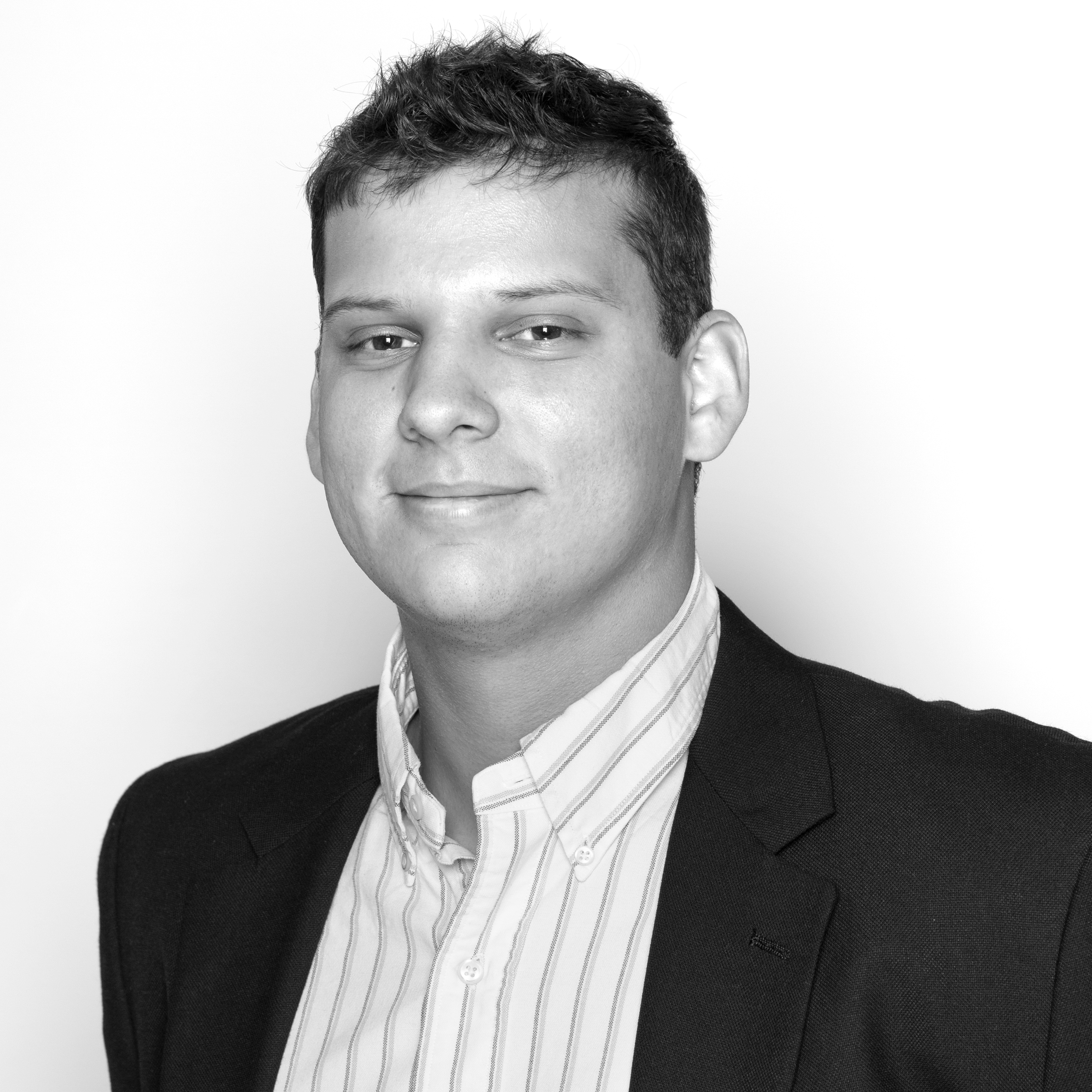 Ben Swanger is the managing editor for D CEO, the business title for D Magazine. Ben manages the Dallas 500, monthly…
Kelsey J. Vanderschoot came to Dallas by way of Napa, Los Angeles, and Madrid, Spain. A former teacher, she joined…