As the chief operating officer for Lala US, Jorge Ramos has led the company into new markets which include cheese, fruits, and cream desserts. Most recently, at the 2022 World Dairy Expo Championship Dairy Product Contest, the company saw nine new and traditional dairy products be honored as among the best in North America.
In Ramos' extended 2022 Dallas 500 Q&A, the executive discusses industry trends, his yoyo collection, his future forecast, and more.
Education: Universidad Autónoma del Estado de Morelos (BBA)
Birthplace: "A small city called Cuernavaca, south Mexico City."
First Job: "I was a graphic designer assistant at a small firm in my hometown. I learned what it means to be under pressure to deliver on deadlines agreed with our customers and to deal with them when things went well or wrong."
Best Advice: "Anything is possible."
Dinner Party: "I would like to have dinner with Sean Donohue, the CEO of DFW Airport, to learn how to deal with real time problems, and to adapt to new situations as you continue to operate. I'd also invite Rick Ortiz, Greater Dallas Hispanic Chamber of Commerce, to understand the Hispanic business world and understand what are the current issues and opportunities for other Hispanic-focused companies."
Destination of Choice: "Some of my favorite places are Yellowstone National Park; Teton Village; Washington D.C.; Vail, Colorado; Oaxaca, Mexico; Chiapas, Mexico; London, UK; and Barcelona, Spain."
Nonprofit Cause: "There is one Christian youth association in Mexico called Centro de Avivamiento, that provides free professional training to young adults with the support of professionals from different industries and markets (who do this for free too) with the objective of preparing them to get a decent job and avoid unemployment."
Hobby/Passion: "I love to play rock and roll music with my guitar and drums. When I am not being a parent or a husband, that is what I like the most."
Local Fare: "My favorite restaurant is Haywire at Legacy West, in Plano. I order the Texas Angus Flat Iron, medium well."
Fun Fact: "I am a yoyo player and a collector. I have played it my whole life and continue to pass this along to my kids."
Dream Car: "Aston Martin DBS V12. I am a big fan of James Bond movies so I would like to drive one of his cars and do a high-speed chase."
Toughest Challenge: "In one of my previous jobs, we were about to launch a new product which was strategic to the company and brand, and two months before the launch the factory completely burned down. We had to develop a co-packer and we were able to launch with a delay of only one month, with same quality and same cost."
Proud Moment: "Our company has been able to deliver top line growth, driven by both our main brands: LALA Drinkable Yogurt and Promised Land milk."
A Better DFW: "I would promote DFW more outside the United States. It is an important city, full of history, interesting places, entertainment, education, and a great place to live, and it could attract more people to come from other countries."
Walk-up Song: "'Learn to Fly' by Foo Fighters. This song, especially the instruments and melody, make me feel optimistic and full of inspiration. In addition to that it is full of energy, and I am believer in energy."
Must-Read: "The Power of Now by Eckhart Tolle. This book tells a good story about how important is the present, and the role you play on creating the future you want by taking actions now."
Biggest Risk: "In one of the companies where I used to work, I rejected a senior brand manager role in one of the biggest and more profitable brands the company had at the moment. Instead, I took a more entrepreneurial job on a newer brand, which had aggressive growth expectations, but with more autonomy and freedom to manage. It was challenging and very risky, but it was worth it."
Bucket List: "I want to live in Barcelona, Spain."
Future Forecast: "I am excited about the opportunities to expand our business. We compete in different dairy categories with a strong brand position such as milks, yogurts, and creams, but there are other categories that are relevant to our consumers and in which our brands have a role to play. We have started this journey by entering the cheese category and I am excited to see an early positive response from our customers and consumers. In addition, we have started to pioneer new categories such as 'Fruits & Cream' desserts and we are daring to create new dairy segments with authentic and indulging product innovations. We are working hard to expand our business and to be a preferred dairy brand in the U.S."
Industry Trend: "The most interesting trend we have seen in our industry is the growth of in-home consumption in the past 16 months. Due to the pandemic, consumers started to spend more time at home and have their meals cooked at home. Some dairy categories were positively impacted such as milk, cream, and cheese. On the contrary, some other categories suffered and experience some declines in consumption such as drinkable yogurts which were usually consumed on-the-go. This change on consumption behavior impacted our business in a similar way, and it challenged us to be flexible and to adjust to new product demand and reallocation of resources in those categories preferred by our users."
Get the D CEO Newsletter
Stay up to speed on DFW's fast-moving business community with weekly news reports, interviews, and insights.
Author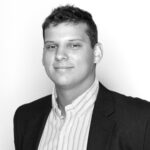 Ben Swanger is the managing editor for D CEO, the business title for D Magazine. Ben manages the Dallas 500, monthly…