Dallas startup Nada, which aims to make real estate investments more accessible, recently closed an $8.1 million seed round. LiveOak Venture Partners led Nada's seed round with participation from Revolution's Rise of the Rest Seed Fund, Capital Factory, 7BC Venture Capital, Sweater Ventures, LFG Ventures, Badra Capital, and Stonks Fund. 
One goal for the round was to scale the company's user count—approximately 4,000 at present—by 500 percent over the next year.
"These funds will be used to grow our second Cityfunds public offering with six new cities, develop our secondary trading platform, launch our debit card in late 2022 or early 2023, and release our mobile app in the third quarter of 2022 for real estate investing and banking," founder John Green told D CEO.
Founded in 2019, Nada's Cityfunds allow retail investors to buy shares representing fractions of single-family rental homes and owner-occupied homes in Dallas, Austin, and Miami. Share prices begin at $250. It is essentially an index fund of single-family rentals and homes in a given urban area.
"Homeowners and retail investors lack access and liquidity," Green said. "Nada's products are fractionalizing homeownership and leveling the playing field for retail investors."
Once the company's debit car launches, homeowners can access their home equity to spend on the card without adding new debt, the company says. There is currently a waitlist of more than $300 million in homeowner equity on their platform.
Integrity Marketing Group Acquires Annexus—The Largest Deal in the Company's History
Integrity Marketing Group, a life and health insurance distributor, will acquire Annexus, an independent insurance and financial product design and distribution company. The deal is the largest in Integrity's history, it says, although financial terms of the transaction were not disclosed.
 In 2022, Annexus expects to place approximately $7 billion in annuity premium and $150 million in target life insurance premium. As part of the transaction, previous Annexus investors, including Blackstone and PIMCO, will sell its interests, and Ron Shurts, co-Founder and CEO of Annexus, will become a managing partner at Integrity.
"Joining the Integrity platform will provide the experienced team at Annexus with a comprehensive suite of technology, resources and support to layer on top of their already exceptional systems and processes," Bryan Adams, co-founder and CEO of Integrity, said. "The partnership will give Integrity access to Annexus' deep product development and distribution partnership expertise, which will greatly enhance our mission to help more Americans prepare for the good days ahead." 
Salad and Go Expands Footprint in DFW
Salad and Go will open three new locations in Arlington and Rowlett, upping its North Texas footprint to nearly 20 stores. The company, which recently announced Charlie Morrison as its CEO, will open the first of three locations on Friday, July 29 in Arlington.
The Rowlett location will open August 4 and the second Arlington location will open August 22.
"Salad and Go is honored to be welcomed into these new DFW markets as we continue growing our presence in North Texas and beyond," Morrison said. "It remains Salad and Go's mission to make fresh, nutritious food convenient and affordable for all, and our continued success in this endeavor as we venture across Texas is all thanks to our amazing team and to the communities that believe in the brand and love what we do."
By the close of 2022, the company hopes to have 90 locations nationwide. By 2023, it is eyeing 180.
InHome Therapy Acquires North Texas Home Therapy Professionals
Pennsylvania-based home therapy patient care company InHome Therapy has acquired North Texas Home Therapy Professionals. North Texas Home Therapy Professionals will transition its team of 50 therapists into the InHome Therapy network.
Bob Wincowski, co-founder and majority owner of North Texas Home Therapy Professionals, will stay in a business development role within the InHome Therapy network.
"InHome Therapy's company culture and belief system align perfectly with ours," Wincowski, a practicing speech pathologist, said. "We share the same values when it comes to investing in our therapists so they can provide top-level care. It's one of the reasons we have had a retention rate of 100 percent since we've been in business."
Get the D CEO Newsletter
Stay up to speed on DFW's fast-moving business community with weekly news reports, interviews, and insights.
Authors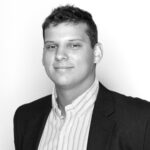 Ben Swanger is the managing editor for D CEO, the business title for D Magazine. Ben manages the Dallas 500, monthly…