Prism Health North Texas
Javier Vallejo, Chief Financial Officer
Javier Vallejo previously served as the chief financial officer of Deaf Smith County Hospital District and Hereford Regional Medical Center. Prior to that, he spent nearly two years at Clifton Larson Allen, culminating with a role in healthcare assurance. He will now oversee all financial matters for HIV and AIDS service organization Prism Health North Texas.
Education: University of Oklahoma (MLS), Texas Tech University (M.S., BBA)
---
Bradley Arant Boult Cummings
John A. Bonnet III, Partner
John A. Bonnet III is joining Bradley's Dallas Office as a member of the Corporate and Securities Practice Group. Over the last three years, Bradley's Dallas office has more than tripled in size. Bonnet has previously served as partner at Stewart & Bonnet, Wood & Sartain, and Wood, Exall & Bonnet.
Education: The University of Texas School of Law (J.D.), The University of Texas at Austin (BBA)
---
Bank of Texas
Perri Brighiu, Senior Vice President and Relationship Manager
In her new role, Perri Brighiu will focus on middle market and large cap companies and institutions that have annual revenues over $75 million in various industries. She will be based at the bank's Sherry Lane location in Dallas. Before joining the Bank of Texas, she worked at Goldman Sachs, where she led the management and underwriting of a $25 billion global loan portfolio.
Education: Texas Christian University (BBA)
---
OneDay
Phi Doan, Vice President of Marketing
In his new role, Phi Doan will oversee video storytelling company OneDay's marketing strategies and efforts. He was previously the director of digital marketing and martech for StackPath, and before that, he held senior-level marketing and strategy positions at Expedia Group, Ansira, Threadgill Agency, and At Home Group.
Education: The University of Texas at Dallas (MBA), The University of Texas at Austin (BBA)
---
Council for Life
Lee Anne Morris, Executive Director
Lee Anne Morris has previous experience with two Dallas law firms, Jones Day and Morris & Schorsch. She has been involved with the Council for Life for ten years and is the first person to hold the executive director position. Council for Life has raised more than $10 million to fund more than 60 agencies in the DFW with life-affirming missions relating to unplanned pregnancies.
Education: Emory University (J.D.), Franklin and Marshall College (B.A.)
---
Mbroh Engineering
Ashok Varma, Senior Consultant at the Dallas office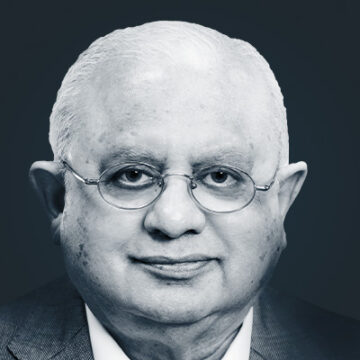 Ashok Varma has previously served as a project engineer, manager, and director on a portfolio of projects for Mbroh. Some of the infrastructure projects he has been involved in include Dallas Water Utilities' Central Wastewater Treatment Plant Upgrades, Upper Trinity Regional Water District's Main Water Plant Expansion and Upgrade, and Corpus Christi's Citywide Wastewater Master Plan.
Education: Oklahoma State University (M.S.), Patna University (B.S.)
Get the D CEO Newsletter
Stay up to speed on DFW's fast-moving business community with weekly news reports, interviews, and insights.
Author