Southern Methodist University
Robin Poston, Dean of Moody School of Graduate and Advanced Studies and Associate Provost for Graduate Education
Robin Poston will replace James Quick, who is beginning a sabbatical on June 1 after serving as SMU's inaugural dean of the Moody School. Poston previously served as vice provost and dean of the graduate school at the University of Memphis, where she led initiatives that supported enrollment growth, student success, and timely graduation. At the University of Memphis' FedEx Institute of Technology, she also served as director of the Systems Testing Excellence Program, supporting interdisciplinary teams of students and faculty on government and industry-sponsored projects. In her new role, Poston will help SMU build its research and graduate education capabilities. Poston will assume her new role on August 15.
Education: Michigan State University (Ph.D), University of Central Florida (M.S.), University of Pennsylvania (B.A.S.)
---
AT&T Performing Arts Center
Warren Tranquada, President and CEO
Warren Tranquada will succeed Debbie Storey as leader of Dallas' AT&T Performing Arts Center. He previously served as the executive vice president and chief operating officer of the New Jersey Performing Arts Center, where he has worked since 2009. There, he has played a critical role in finance, ticketing, strategic planning, real estate development, new business development, fundraising, arts education planning, organizational governance, and more. He will assume his new role July 25.
Education: Harvard University (MBA), McGill University (B.Comm)
---
The T.D. Jakes Foundation
Kezia Stegemoeller, Chief Partnerships Officer
In her new role at The T.D. Jakes Foundation, Kezia Stegemoeller will help the nonprofit grow by implementing its partnership-focused plan. Before joining The T.D. Jakes Foundation, she co-launched a multi-million-dollar fund to advance equity for Dallas' BIPOC residents as ​​senior director of donor engagement at The Dallas Foundation. Before that, she was the founding executive director of Friends of Barack Obama Male Leadership Academy in Dallas.
Education: The University of Texas at Dallas (MPA.), The University of Texas at Austin (B.S.)
---
RailPros
Daniel Carter, Chief Legal and People Officer
In his new role at RailPros, which provides rail and transit engineering and construction services, Daniel Carter will oversee the company's hiring and streamline H.R. and legal operations. The Irving-based company currently employs more than 800 railroad engineers and construction, inspection, design, and field staff. Previously, Carter oversaw human resources and talent recruitment and drove efforts to develop and implement ESG initiatives at CIG Logistics.
Education: Texas A&M University (J.D.), University of South Florida (B.A.)
---
Jet Health
Misty Wade, Vice President of Sales
Misty Wade has been promoted from her previous position as area vice president of sales at Jet Health, a home health and hospice services company. In her new role, she is responsible for leading growth initiatives across her territories. Wade's oversight area is primarily Texas. Prior to joining the company, she worked in sales for 13 years at Encompass Health.
---
Fidelis Cos.
Eden Smith, Vice President of Operations
In her new role at national recruiting and consulting firm Fidelis Cos, Eden Smith will help add additional service offerings in emerging technologies. The company currently specializes in the biopharmaceutical, engineering, and I.T. sectors. Prior to joining Fidelis Cos, Smith worked at Adecco Professional Recruitment for ten years, culminating in a post as director of operations.
Education: The University of Texas at Dallas (B.S.) 
---
Steptoe & Johnson
Melissa Dorman Matthews, Member
Melissa Dorman Matthews focuses her practice on professional and product liability, employment, personal injury, and commercial litigation matters. She also counsels clients in product defect cases, class actions, attorney-client disputes, and more. She was previously a partner at Hartline Barger.
Education: Texas Tech University (J.D.), Texas Christian University (B.S.)
Dunham Biles, Member of Steptoe & Johnson
Dunham Biles focuses his practice on high-stakes litigation and advocacy. His litigation experience includes issues around antitrust, patents, trade secrets, trademarks, security fraud, and more. Prior to joining Steptoe & Johnson in April, he served as a partner for North Texas-based Fox Rothschild.
Dunham Biles' Education: University of Chicago (J.D.), University of Pennsylvania (B.A.)
---
Valor
Cathy Ramirez, Director of Oil and Gas Accounting
Cathy Ramirez has been promoted from her previous position as controller at Fort Worth-based asset management company Valor. In her new role, she will lead accounting services for the department and be the primary contact for accounting-related internal team functions and client-facing communication. Valor manages just over eight million gross mineral acres across 32 states‌, which generate over $100 million in annual revenue for its clients. Before joining Valor, Ramirez held comptroller positions for several oil and gas operators and spent over a decade in public accounting.
---
Weitzman
Vicky R. Cohen, Assistant Director of Property Management
In her new role, Vicky R. Cohen will work alongside the director of property management at retail-focused real estate firm Weitzman to handle day-to-day operations within the department. She will also help with recruitment, training, and maintaining quality assurance. Previously, she was involved with managing the company's third-party portfolio of shopping centers in DFW. Prior to joining Weitzman in 2015, Cohen worked for three years at Vanbarton Group.
---
BOARD APPOINTMENTS
Texas Capital Bancshares
Thomas E. Long, Board of Directors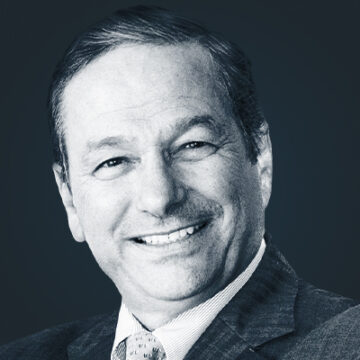 Thomas E. Long serves as co-CEO of Energy Transfer, where he oversees the company's leadership and strategic direction as it delivers energy to customers worldwide. He has more than three decades of leadership experience in the energy industry, previously holding roles at Regency GP, Matrix Service Co., DCP Midstream Partners, and Duke Energy. Long is the twelfth director that Texas Capital Bancshares has added to its board.
Education: Lamar University (B.A.)
Get the D CEO Newsletter
Stay up to speed on DFW's fast-moving business community with weekly news reports, interviews, and insights.
Author