In a world of quick shifts in the world economy whose ripple effects reach into every sector of the economy, being a chief financial officer has never been more challenging and exciting. The CFO's job has become more than just keeping a company in the black. They are expected to be dynamic leaders who are keeping their company ahead of the curve, quickly responding to changing markets.
Three North Texas CFOs joined D CEO at Communities Foundation of Texas on March 29th to discuss the state of their respective industries and the future of the market. Panelists included ESRP Real Estate Services CFO Karra Guess, Avocados From Mexico CFO Miguel Molina, and Siemens Digital Industries Software CFO Timo Nentwich. Here are some of their most insightful takeaways:
Guess on how she's approached the risks and opportunities of the last few years and how she and her team adapted accordingly: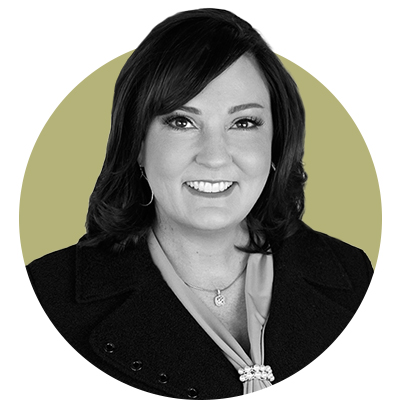 "We had a strong industrial team that we were able to pivot to focus on industrial real estate and data analytics and take into account the change in e-commerce. Everyone started ordering everything online. We were fortunate that we had a team in place that was able to focus on industrial real estate and logistics, network transportation, and labor. We had tools in place that helped us support decisions in that area, which became very difficult in certain sectors. That saved us from the standpoint of being able to pivot to a service that was needed during such a tough time. We were lucky we had a team that we were able to build. One thing I've learned is that we operated very conservatively. We didn't lay anyone off, so we were able to continue operating the company throughout the first six months."
Molina on his core themes and priorities for the year ahead: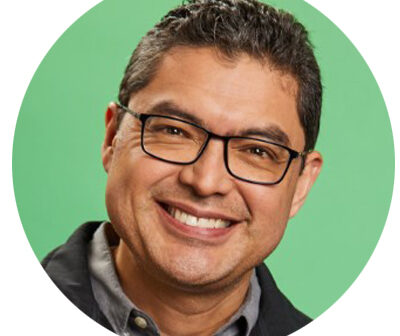 "As a company, our consumers are our number one priority. We want to make sure we address the right message to the proper consumer. We have mass personalization, and we want to create a strong culture in our organization. We have been very successful the last seven years: it was the first time that a produce organization has been in the Super Bowl and the first time that an organization has created a restaurant fully dedicated to avocados. But success can be a challenge and creates complacency. We need to create the right environment to continue that success, and for that I think that having a strong culture is vital for us."
Nentwich on dealing with rising costs and attracting talent:
"In our industry we didn't see a shortage of cash. I think the free-floating availability of cash will be changing a little bit going forward. In regard to the inflation which we've been seeing, 80 percent of our cost in being a software company is people driven. We need to be fast, responsive, and show that we have a good culture where people can grow. You cannot always win by paying the highest salary, that is a strategy that won't survive for the long run. Looking after your people, providing a culture where people feel comfortable are the things we try to address, because we believe we can do many things that really matter."
Molina on how his company is competing for talent:
"We are a group of 36 employees, so we are small but mighty. We have excellent leadership and a very strong board that supports us. Bringing talent needs to start with retaining what we have. What can we do to retain all these great people that make things possible? Right now, we engage in our culture, and how we can keep that uniqueness of who we are. We made our work environment hybrid, all employees work from home on Fridays, but we still believe that being at the office is important for innovation and collaboration. My job is to say, 'My goal is to first create a safe environment for you, and that I'll keep you challenged everyday to make sure that you continue growing in your career and your person.'"
Guess on what has her most excited about the year ahead:
"I think what I'm most excited about is the end of this pandemic and more of a return to normalcy. I'm excited about the changes in our world about quantitative analysis and the availability of data. I'm excited about the evolution of analytics, what that's going to do to the real estate industry, and how do we stay on top of that."
Molina on how finance is handling diversity issues:
"Once you have a diverse group, you will have more ideas, more innovation and it will improve your bottom line. If you ask Hispanics in general, according to a survey, they believe in the American Dream, they believe that there is a better future. How can I translate that into my story and be an example for others? I always wanted to represent Mexico and work in an international company. Nothing has been given, nor should be given. I think that we need to earn it. We need to be good ambassadors and representing who we are in the world."
Nentwich on the North Texas business climate:
"The area has seen a lot of growth over the last few years. It drives the mentality of the people. When you go out you see a lot of people who are inherent entrepreneurs, they want to build up something, drive something, push things forward. The status quo is nothing people strive to maintain; everyone is out on a growth spree to improve certain situations which I found striking. The second thing that struck me the most is how people cooperate within the networks. There are very tight networks where people actively engage, support, help and cooperate. These are the two things that tell us apart from any other place that I have lived in."
Get the D CEO Newsletter
Stay up to speed on DFW's fast-moving business community with weekly news reports, interviews, and insights.