Outsourcing company SupportNinja—which has more than 3,000 employees—called Austin home from its 2014 founding to 2021. But when a friend of CEO Connor Tomkies invited him to visit Dallas, Tomkies' affinity for the North Texas community was sparked by a visit to a nonprofit in the city's southern sector.
"My buddy brought me to Bonton Farms, and I observed and realized how cool their missions were," Tomkies told D CEO. "So, I began to wonder, 'How can I hire people in this community? How can we help cater to them?'"
As a result, at the end of 2021, SupportNinja—which operates with an 80 percent remote workforce—moved from its 6,000-square-foot Austin headquarters to a new 18,000-square-foot home base in Deep Ellum. The company housed 30 employees in Austin, but Tomkies says 160 employees can work on site at its new Dallas office.
"Austin has a good tech scene, but whenever we were looking at a number of cities to relocate to, Dallas—which has a growing tech scene—had the widest range of skills," Tomkies said. "Not to mention, we also observed a number of our employees were relocating to North Texas."
SupportNinja will continue to have a presence in Austin, but a one-hour conversation Tomkies had with Bonton Farms CEO Daron Babcock, was enough to inspire the tech entrepreneur to pursue the possibilities of leading a business in North Texas while impacting communities along the way.
"Until now, I had no idea our conversation had impacted Connor in that way," Babcock told D CEO. "But it is truly encouraging and humbling to know that companies like SupportNinja realize that South Dallas cannot move forward until corporations begin to step up in our vulnerable and neglected communities."
Along with SupportNinja's new office—which includes co-working spaces, a speakeasy, a fully-stocked bar, and a coffee shop—Tomkies is investing in employee retention with company-hosted retreats.
"The outsourcing industry has a really high attrition rate," Tomkies said. "So for us, in order to combat that, we are investing in what the next stage of work looks like—whether that is investing in our employees to have retreats two to four times a year or reinvesting into the office with core spaces like we feature in our new headquarters. And it results in an attrition rate of 2 to 3 percent."
As it works to hire and retain talent, SupportNinja is also ramping up its acquisition efforts. After snapping up its first company, California-based Bolton Remote, in early 2022, SupportNinja is now on the prowl for similar acquisitions.
"We're in talks with a couple of companies consistent with what we do about an acquisition," Tomkies told D CEO. "The M&A market is hot right now, and many industries are rolling up their sleeves. So, it will be fun to see it develop in our space."
Tomkies expects SupportNinja to double its headcount by the end of the year to 6,000 global employees. A driving factor in that growth will be opening two new SupportNinja offices in Ireland and Romania.
Tomkies also believes the company, which reported 235 percent year-over-year growth in 2021, will continue to more than double its revenue in 2022. "But what I'm most looking forward to in North Texas is building a community," he said.
Get the D CEO Newsletter
Stay up to speed on DFW's fast-moving business community with weekly news reports, interviews, and insights.
Author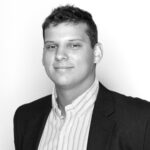 Ben Swanger is the managing editor for D CEO, the business title for D Magazine. Ben manages the Dallas 500, monthly…