The Food Hall Co.
Michael Morris, Chief Executive Officer
Michael Morris became principal of Maryland-based real estate company Cordish Cos. at 24. In 2008, he left to found his own retail, mixed-use development company, Cana Development. He will remain acting CEO of Cana, and in his new role, Morris will lead the Food Hall Co., the company behind Legacy Hall in Plano and a similar Nashville concept. He will aim to grow and expand the company globally.
Education: Yale University (B.A.)
Jessica Keller, Chief Operating Officer
Jessica Keller spent 15 years at Whole Foods Market, most recently serving as regional vice president of the Southwest region for four years, overseeing 47 Whole Foods stores in Texas, Oklahoma, Arkansas, and Louisiana. In her new role, Keller will lead operations of the company, focusing on food trends and maintenance of overall quality, execution, and more.
Education: St. Edward's University (B.A.)
---
Texas Security Bank
Drew Keith, President
Texas Security Bank's former COO and CFO, Drew Keith, has been promoted to president, where he will serve under CEO Craig Scheef. Keith co-founded the bank in 2008, but has more than 25 years of commercial banking and finance experience. Over the course of his career, he has restructured debt obligations totaling $1 billion, with $650 million of debtor obligations as CFO, and more than $300 million as a creditor bank officer. Now, his goal is to oversee talent acquisition, hire and develop additional bankers, and grow the organization's new Tarrant County presence. 
Education: University of Florida (BCM)
Jamie Britton, Chief Financial Officer and Chief Operating Officer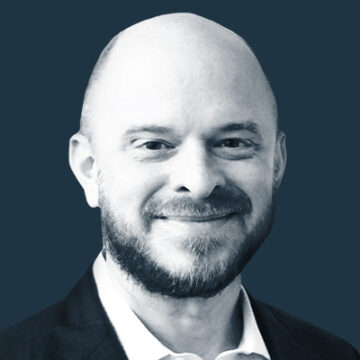 Jamie Britton will take over Keith's former post as CFO and COO of Texas Security Bank. He joins Texas Security from Texas Capital Bank, where he worked for eight years, most recently serving as director of investor relations and corporate finance. Britton will work from the bank's office in Carrollton, where he will lead the finance and technology organizations to ensure the bank is ready to support its clients and markets as it accelerates into the coming phase of growth.
Education: Georgia Institute of Technology (M.S.), Arizona State University (B.S.)
---
HistoryMaker Homes
Mike Sander, DFW Division President
Prior to his newest role, Mike Sander was vice president of sales in Beazer Homes, where he was responsible for more than 30 new home counselors, general sales managers, and more. In 2021, HMH completed more than 1,200 homes in DFW and Houston and forecast a 20 percent increase in closings for 2022. As division president, Sander will lead operations in land, sales, and construction in the DFW market.
Education: Baylor University (BBA)
---
Citadel Partners
Russel Cosby, Market Leader
Russel Cosby previously held various leadership roles, including executive VP and managing director, at JLL, where he worked for 13 years. Russel Cosby is currently a commercial real estate broker with RDCTX, and will now lead the DFW market for Citadel Partners in its office division.
Education: Southern Methodist University (BBA)
---
BCW Global
Jennifer Little, Executive Vice President, Texas Market Leader
Jennifer Little will be responsible for growing BCW across Dallas, Austin and Houston. Prior to joining the communications company, Little spent four years with MikeWorldWide, most recently as senior vice president and general manager of the agency's Dallas office. In addition to leading operations, staff, and client relationships in Dallas, Little oversaw the technology, lifestyle, B2B, and corporate social responsibility programs and product launches for the agency's largest client, Samsung Mobile. Before that, Little was a senior vice president with Edelman for two years, running the agency's consumer practice across its Dallas and Austin offices. She also was client lead for the Dickies and the Boy Scouts of America accounts.
Education: Indiana State University (M.A.), The University of Texas at Austin (BJourn)
---
Foundry Commercial
Lindsay Wolcott Brown, Vice President of Office Agency Leasing
Before joining Foundry Commercial, Lindsay Wolcott Brown served in Dallas commercial real estate company Avison Young as part of the agency leasing team, where she leased a portfolio of roughly 3.5 million square-feet. Prior to her time with Avison Young, Brown worked with Colliers International for four years, where she was responsible for agency leasing services and more. In her new position with Foundry Commercial, Brown will continue to focus on office assets throughout DFW.
Education: College of Charleston (B.S.)
---
Imaginuity
Tony Osterhaus, Executive Director of Client Partnerships
Tony Osterhaus previously served as executive director of delivery for seven years at Imaginuity. He left in 2019 to become principal consultant at Valent Partners, where he acted as a delivery lead for a national network marketing client for two years. Now, he returns to Imaginuity to manage client partnerships and project management teams.
Education: University of Iowa (B.S.)
---
Clear Street
Dan Mele, Managing Director of Sales and Trading
Dan Mele was an equity trader at National Securities Corporation for more than four years prior to joining Clear Street. Mele also previously served in trading roles at Jefferies, WFG Investments, and Esposito Securities.
Education: University of Southern California (B.S.)
Mark Hall, Managing Director of Sales and Trading
Mark Hall previously served as an equity trader at firms including Fidelity Investments, Capital Institutional Services, WFG Capital Markets, and National Securities Corp, for more than 27 years. Like Mele and Shapiro, he will work under head of sales and trading, Joseph Ricciardi.
Danny Shapiro, Director of Sales and Trading
Danny Shapiro previously served for more than seven years in roles of equity sales at Citi, Credit Suisse and Stephens Inc, prior to joining Clear Street.
---
Complexity Gaming
Rita B. Landells, Director of Creative Strategy of Brand Partnerships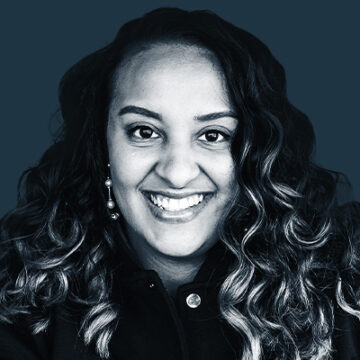 Before joining Frisco-based Complexity Gaming, Rita Landells was director of integrated marketing at Envy Gaming, as well as member response manager at Radio Advertising Bureau, where she worked with radio stations across the country. In her new role, Landells will develop strategies aimed at helping partners extend their reach.
Education: Franklin & Marshall College (B.A.)
Tyler Wentz, Manager of Sponsorships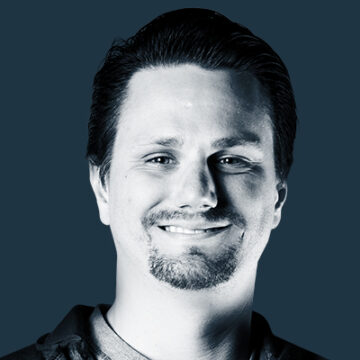 Tyler Wentz led sales and service for the corporate partnerships team at Esports Stadium Arlington prior to joining Complexity Gaming. Wentz also previously served as account manager and coordinator of business development at FC Dallas and the Florida Panthers, where he led the team's esports initiative. Now, Wentz will oversee relationships and operations with brand partners at Complexity.
Education: Malone University (BBA)
Brennan Altringer, Director of Audience Development
Brennan Altringer founded the Metro Esports League in 2017, an amateur level gaming league. He comes to Complexity after more than two years at California-based Seagate Technology, where he most recently served as senior demand gen program manager. His resume also includes posts at Nike and the Oregonian Media Group. Altringer will aim to grow Complexity's reach and audience.
Education: George Fox University (BBA)
Duane Z. Jackson, Head of Complexity Stars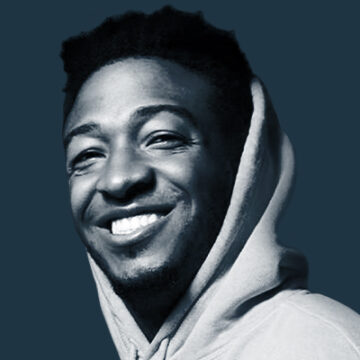 Duane "Zeno" Jackson will be responsible for growing the Complexity Stars program, assisting athletes and celebrity brands in digital spaces, fan outreach, and more. Prior to joining Complexity Gaming, Jackson was director of athlete and celebrity relations for FaZe Clan. Jackson also currently serves as head of talent & special projects for GCN.
Education: Marist College (B.A.)
Get the D CEO Newsletter
Stay up to speed on DFW's fast-moving business community with weekly news reports, interviews, and insights.