VolunteerNow
Tammy Richards, Retired
Tammy Richards will step down as CEO of technology nonprofit VolunteerNow after eight years as its leader. Richards was instrumental in implementing and enhancing VolunteerNow's proprietary volunteer matching platform, VOLY.org, and SAAS feature that helps connect volunteers and nonprofits. Under Richards' leadership, in a typical year, VolunteerNow mobilized more than 310,000 volunteers who gave 1.6 million hours to 3,500 local nonprofits, driving a $46 million economic impact. The nonprofit is searching for her successor.
Education: Harvard University (MBA), Texas A&M University (B.S.)
---
PICKUP
Brian Kava, Chief Executive Officer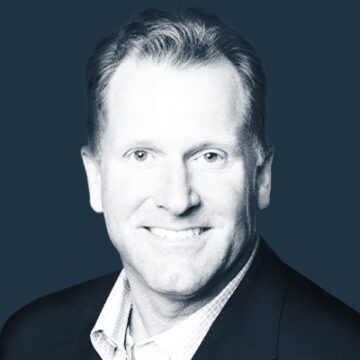 Prior to joining PICKUP in the fall of 2021 as chief revenue officer, Brian Kava served as president of Mosaic North American Retail at Acosta Sales and Marketing for more than six years. Now, he will lead scaling, technological differentiation, and operations for the Plano-based delivery provider. The company partners with retail giants such as At Home Group, Homegoods, Cost Plus World Market, and more.
Education: Longwood University (B.A.)
Tolleson Private Bank
Jennifer Normile, Senior Vice President, Private Banking
In her new position as part of leadership for Tolleson's relationship management team, Jennifer Normile will be working with clients on all banking operations. Prior to joining the Tolleson Wealth Management team, she served as managing director for CIBC Private Weath Management US for nearly three years. She has also held SVP posts at Bank of America and BNY Mellon Wealth Management earlier in her career.
Education: Oklahoma State University (MBA, B.S.)
North Dallas Bank and Trust Co.
Lisa Rushing, Director of Community Engagement
In her newly created role, Lisa Rushing will identify service opportunities for expansion and help elevate the impact of NDBT's resource investment, supporting the communities served through its NBDT Cares initiative. The initiative is meant to create a more formalized and strategic approach to the bank's service. Last year, NDBT's community engagement through NDBT Cares produced more than 130 service hours from its banking professionals with pledged donations in excess of $487,000, benefiting approximately 80 organizations. Rushing joined NDBT in 2012 as a teller and has risen through the ranks during her decade with the company.
Education: Dallas College
Children's Chorus of Greater Dallas
Kimberley Ahrens, Artistic Director
Kimberley Ahrens currently directs the choir at Robinson Middle School in Plano, and, beginning in July, will lead one of the nation's largest youth choral programs. Ahrens is the program's second artistic director, succeeding Cynthia Nott. She says one of her big focuses will be interacting with the larger Dallas arts community to ensure a sustained commitment to music and the arts in DFW.
Education: Texas Christian University (B.A.)
Board Appointments
National Association of The Remodeling Industry
James Hammel, President
James Hammel will lead the North Texas chapter of the National Association of the Remodeling Industry board of directors. NARI is a nonprofit trade association that aims to set standards for the home remodeling industry and offer consumers a convenient resource for trade professionals, industry suppliers, product manufacturers, and financial service partners. Hammel currently serves as a partner at Alair Homes and previously was owner of Jr Hammel Construction & Design for five years.
Education: United States Air Force Academy (BCE)
Dallas Habitat for Humanity
Jay Bray, Board Member
Jay Bray currently serves as chairman and CEO of Mr. Cooper Group and is a member of the Dallas Stars executive board and the board of directors at Elevate Credit. His leadership and management expertise in the home loan industry, combined with his enthusiasm are welcome additions to Habitat's board of directors. Using affordable homeownership as an anchor, Dallas Habitat has served more than 1,700 low-income families since 1986, resulting in an investment of approximately $179 million in more than 25 Dallas area neighborhoods.
Education: Auburn University (BAA)
Ron Storz, Board Member
Ron Storz is COO for Toyota Industries Finance, where he has led the company's operations for more than two years. He is currently in charge of providing training and advancement to people of color throughout the organization. He has volunteered with Habitat for Humanity for awhile, and his extensive experience with finance companies and business partnerships make him an ideal fit for its board of directors.
Education: St. John's University (B.A.)
Get the D CEO Newsletter
Stay up to speed on DFW's fast-moving business community with weekly news reports, interviews, and insights.