Avocados From Mexico has been delivering Super Bowl commercials since 2014, and after a one-year hiatus, CEO Alvaro Luque says his company is pushing out its most expansive campaign to date: Addvocados. But the development of it has not come without struggle.
"As a marketer, one of my biggest concerns is that people are trying to avoid us as much as they can," Luque said. "[Platforms] such as Netflix, Spotify, Pandora, and Disney+ are growing like crazy, and people are paying monthly fees to avoid the communication that brands are doing. But when we get to the Super Bowl, everything flips. Everyone is looking at the ads. Everyone is paying attention to our brand, sharing our ads, understanding our message, and liking our message. So, only the Super Bowl will give us the type of space that we need as a brand to really develop our brand for the future."
Since 2014, Avocados From Mexico has helped double Mexico's output of the fruit from 1.2 billion pounds to 2.4 billion pounds, and moving forward, Luque expects that number to continue to grow.
"This new campaign is something that we've been working on as a company for a while," Luque told D CEO. "At the heart of the campaign is that avocados are fun, healthy, and tasteful—all at the same time. And after I do all the math, this Super Bowl is the most profitable we have done in our history. Long term, the expectation is that we continue growing and I definitely see, in the future, 3 billion pound inputs at some point."
This past November, Luque outlined for us his four-step process to creating a successful campaign. Now, the company is beginning to execute the process—differently than any other company in the consumable products vertical.
"We see the Super Bowl in a different way," Luque said. "We're competing with companies that are 10, 20, or 30-times bigger than us. Other brands can use the Super Bowl to launch a new flavor, or to launch a new product, but we can't do that. We use the Super Bowl as a kickstarter for a 6-week multichannel campaign."
As part of the Addvocados campaign, AFM has added 100,000 additional displays of avocados in stores across the country. The company has also employed former New Orleans Saints quarterback Drew Brees to promote the fruit and has launched a contest that will give one lucky winner a $100,000 home makeover.
You can watch the extended cut of the 2022 Super Bowl commercial, starring Andy Richter, here:
Powersports Financing Company Octane Expands DFW Presence with New 80,000-square-foot Office
Lending fintech company Octane, which allows its customers to instantly finance purchases on recreational powersports products such as ATVs, motorcycles, dirt bikes, and soon, RVs, is upgrading its Dallas footprint from 2,000 square feet to a new, 80,000-square-foot office space in Irving.
Founded in 2014, Octane, which has offices in North Texas, New York, and Irvine, California, upped its employee count by 80 percent and its receivables to $900 million. Octane's first Dallas office was acquired in 2018 and started with just 10 employees. Now, the new Irving office, set to open in March will house over 250 employees—the largest count among the three offices—with the expectation, by the end of 2022, that number will be north of 300.
"Our Dallas location will be our new showcase office [and] defacto headquarters," Chief Risk Officer Ray Duggins told D CEO. "In terms of job growth, the Dallas market is on fire."
Octane closed its Series D funding round last August, to the tune of $52 million with a $900 million valuation. In 2022, Duggins says Octane is forecasting continued growth. "We're expecting to double our year-over-year growth in 2022," Duggins said.
Vehicle Sanitization Company NuVinAir Global Expands to DFW With New Franchise
Despite corporate headquarters being based in Plano, up until now, Dallas-Fort Worth was not a NuVinAir franchise territory. With the help of veteran franchisee John Patriarca, who has franchised 15 European Wax Centers throughout the course of a decade, NuVinAir has now begun franchising in the North Texas region.
NuVinAir, which delivers proprietary sanitization products for vehicle interiors, is up to 13 franchise groups that occupy 105 exclusive territories, which covers 32 percent of the country. "The secret to our success is the team we are building through our franchise network," Founder and CEO Kyle Bailey told D CEO. "As we continue to add more franchise groups across the country, we are projecting to continue our aggressive growth in 2022."
Alongside his brother, Paul Sanchez, and father, Richard, Patriarca will implement NuVinAir's line of sanitization products, which the company calls "the future of clean driving."
"I'm excited to bolster Dallas-Fort Worth with the NuVinAir franchise, a company that has been at the forefront of industry-leading innovation for the past several years and further catapulted by the pandemic," Patriarca said. "I know firsthand that DFW is incredibly welcoming and supportive of small businesses, so I'm eager to embrace this new opportunity."
Launched in 2013, NuVinAir doubled in size and generated 400 percent year over year growth in 2021, according to Bailey. And in 2022, Bailey said his company is "in various qualification stages with numerous franchise candidates across the country."
Deloitte Digital, the Ad Council, and Lyda Hill's IF/THEN, team up with the TODAY Show Cast for Girls in STEM Commercial on Super Bowl Sunday
This Super Bowl Sunday, TODAY anchors Savannah Guthrie, Hoda Kotb, Al Roker, Craig Melvin, and Carson Daly will star in a girls in STEM public service announcement orchestrated by Deloitte Digital, the Ad Council, and Lyda Hill Philanthropies initiative IF/THEN.
The commercial, which will air twice in the hours leading up to the big game, is part of the She Can STEM campaign initiated by Deloitte Digital. The commercial slots were donated by NBCUniversal to air the ad in an effort to encourage more young women to pursue careers in STEM.
"STEM is everywhere—whether you have a career in television journalism, video game design, or vaccine research—and we are proud to collaborate with the Ad Council and NBC's TODAY to put a spotlight on women with fun, relatable, and world-changing STEM careers," Lyda Hill, founder of Lyda Hill Philanthropies and of the IF/THEN Initiative, said. "If you're watching television, and you see role models who look like you doing groundbreaking work, you begin to believe, 'If she can do it, then I can do it.'"
The commercial will feature the TODAY Show hosts daydreaming as students in a 1970s classroom, talking about what they hope to be when they grow up. In the dream, modern STEM careers are possible and female classmates name careers from today that they can pursue through an interest in STEM. Tiffany Kelly, Mitu Khandaker, and Karina Popovich, who are women-in-STEM leaders and part of the American Association for the Advancement of Science IF/THEN Ambassadors Program, will also be featured in the ad.
Tyler Technologies Acquires US eDirect and Will Implement New Campground Transaction Tech
Plano-based Fortune 500 company Tyler Technologies has acquired outdoor and campground tech company US eDirect. The new acquisition will allow Tyler Technologies, a software and tech services provider to local, state, and federal government entities, to onboard US eDirect's Recreation Dynamics—a transaction management system that focuses on recreation and tourism.
Tyler Technologies will implement US eDirect's Data & Insights platform, which will bring more advanced analytics to Tyler.
"The acquisition of US eDirect augments our current outdoor solution portfolio, allowing us to offer an extensive 'all-in-one' outdoor recreation solution that will seamlessly integrate with our NIC payments platform," Elizabeth Proudfit, president of Tyler's NIC Division, said. "We look forward to welcoming the US eDirect team into the NIC and Tyler family and building on our 20 years of experience in outdoor recreation with a new comprehensive and scalable solution for our public sector clients."
Get the D CEO Newsletter
Stay up to speed on DFW's fast-moving business community with weekly news reports, interviews, and insights.
Author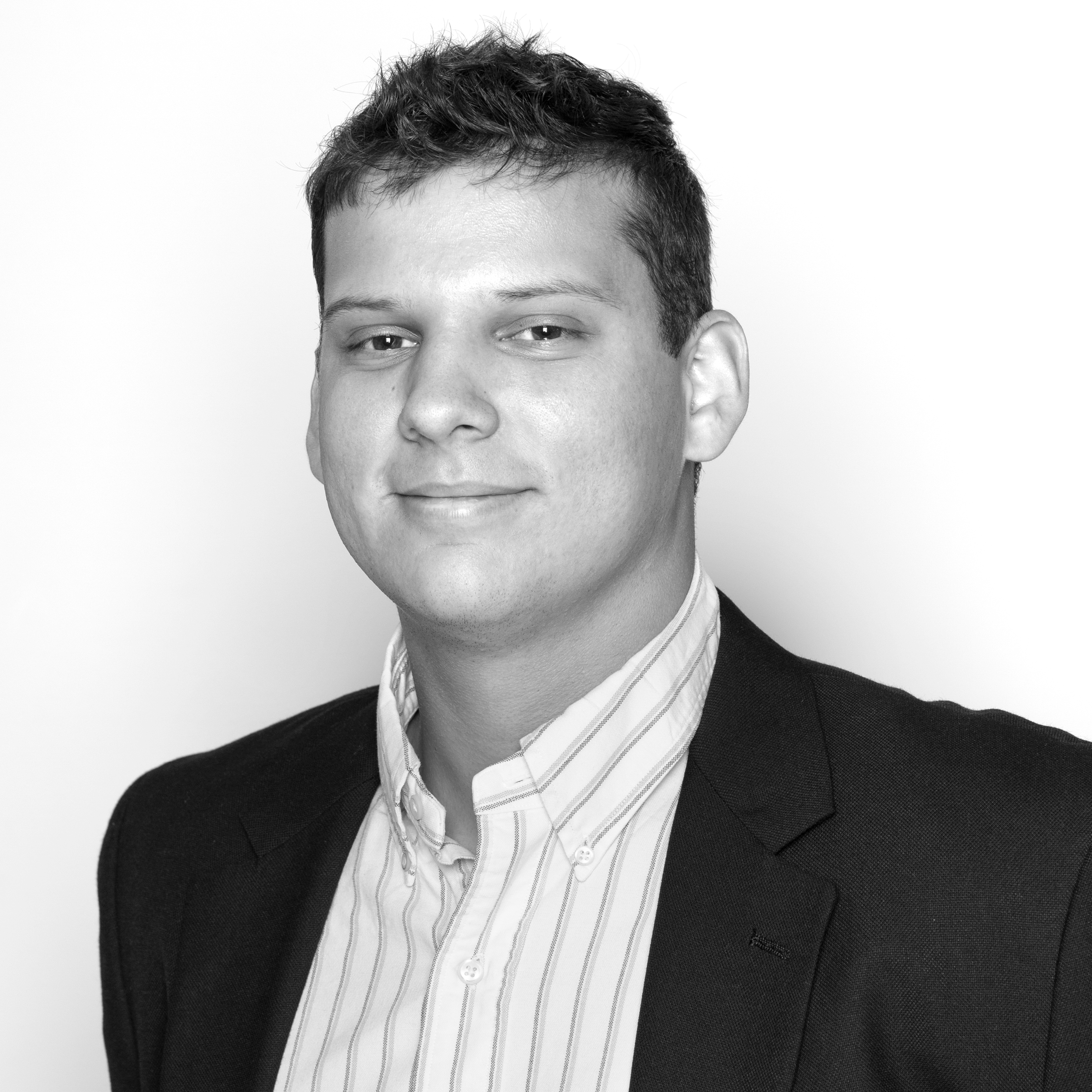 Ben Swanger is the managing editor for D CEO, the business title for D Magazine. Ben manages the Dallas 500, monthly…