Send your company's latest business news to Ben Swanger at [email protected]
The Container Store has finalized the $21.5 million acquisition of Chicago-based Closet Works, a home storage and closet organization company. With the acquisition, The Container Store will begin manufacturing wood-based organization products—including solutions for closets, garages, home offices, pantries, laundry rooms, and murphy beds.
In 2022, CEO Satish Malhotra plans to continue efforts to double sales, while etching out TCS's place in the $6 billion custom closet market. Malhotra expects the new product offerings to increase profit margins. Closet Works will continue to house corporate employees in its Chicago office, Malhotra told D CEO.
In a recent conversation with Malhotra, the CEO opened up about why the deal made sense, his plans to refresh branding in 2022, and more.
D CEO: Why did the acquisition of Closet Works make sense for The Container Store right now?
MALHOTRA: "Customer demand has increased for wood-based spaces and Closet Works will help us meet that demand by being able to manufacture them ourselves like we do with our wholly-owned subsidiary, Elfa. Today, our wood-based line is primarily used in closets and some home offices. Closet Works enhances our offering to include spaces such as pantries, garages, and wall units."
D CEO: How will this acquisition improve quality control and expand profit margins?
MALHOTRA: "This acquisition allows us to control the process of our wood-based offering end-to-end: from design, to manufacturing, to installation, resulting in an opportunity for increased quality control and expanded profit margins."
D CEO: What are you most looking forward to in 2022 now that Closet Works is on board?
MALHOTRA: "I am excited to roll out our enhanced offering across The Container Store fleet so our customers can discover new possibilities to transform their homes and lives. We are also refreshing our branding as well as our loyalty program and testing new services…in 2022."
Dallas-based Carroll/Eltis Group Joins National Residential Brokerage Firm Douglas Elliman
With more than $100 million in sales in 2021, the Carroll/Eltis Group, an Allie Beth Allman company, has joined New York-based Douglas Elliman. The Carroll/Eltis Group team—agents Kelly Morgan, Caty Sada, and Lindsey Malloy, and executive assistant Kate Kirtley—will work out Douglas Elliman's Dallas office.
"The way that the Carroll/Eltis Group approaches and manages their business is very cohesive with the way that Elliman does," Jacob Sudhoff, CEO of Douglas Elliman Texas, told D CEO. "The type of business they do is a great match for us as they are experts in the luxury real estate market, so their move made perfect sense for both Elliman and their team. We are thrilled to welcome them to the family and watch them make significant strides this year."
Founded in 2011, Carroll/Eltis Group has amassed $550 million in sales while specializing in the Park Cities, Preston Hollow, East Dallas, and luxury high rise markets.
"I am especially excited that the Carroll/Eltis Group will have the opportunity to work with Douglas Elliman's agents nationally and internationally with our Knight Frank partners to better understand the needs and wants of the buyers from those markets who are moving to Dallas," Sudhoff said. "Additionally, they will then be able to match those buyers with the right properties. I am looking forward to seeing how they collaborate with our offices across the country and then bring that knowledge to Dallas."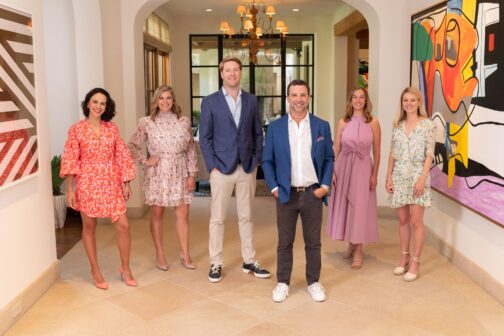 CBRE Acquires Occupancy Planning and Tech Services Company Buildingi
In response to growing occupier demand for holistic occupancy management services, Dallas-based CBRE has acquired Washington-based Buildingi. With Buildingi, CBRE will be able to provide space utilization data management and Computer-Aided Design that will aid CBRE's occupancy management offerings.
"Now more than ever, CBRE and Buildingi have a unique opportunity to fill the need in the marketplace by bringing together the best of each organization's people and services," Susan Wasmund, CBRE senior managing director, occupancy management, said.
CBRE will begin providing technical drawing and planning services, spatial data management, work order processing, and test fit support.
"By joining forces with the world's largest real estate services company, we can help clients even more as they return to the office through our integrated and experienced sales team and a complete technology product offering," CEO of Buildingi Bill Nolan said.
Dallas-based Reeder Land Development Secures $100 Million Credit Facility
Residential community development and construction management company, Reeder Land Development has landed a $100 million credit facility with New York-based Fortress Credit—which manages $54.2 billion of assets on behalf of 1,800 clients—to fund Reeder's development expansion efforts across the southwest and southeast regions of the United States.
"Our current lot development expansion efforts are primarily focused in the North-Central region of North Carolina, specifically in proximity to the Raleigh-Durham area," Bryan T. Reeder, co-founder of Reeder Land Development, said. "Similar to our Texas, Louisiana, and Florida developments, the Raleigh-Durham Research Triangle area in particular has shown consistent and dynamic growth, even during the pandemic. Our new credit facility with Fortress will allow us to more rapidly take advantage of the many development opportunities being presented to us in this area, as well as other regions of the country we focus on."
Get the D CEO Newsletter
Stay up to speed on DFW's fast-moving business community with weekly news reports, interviews, and insights.
Author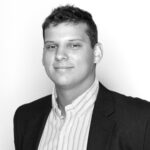 Ben Swanger is the managing editor for D CEO, the business title for D Magazine. Ben manages the Dallas 500, monthly…