New York-based coworking giant WeWork will acquire North Texas-based coworking leader Common Desk. The acquisition is WeWork's first since going public under new CEO Sandeep Mathrani and will add to the company's portfolio of more than 700 flex office locations.
Common Desk launched in 2012 and underwent 100 percent year over year growth from August 2020 to August 2021, according to CEO and founder Nick Clark. It has grown to 12 offices across North Texas and serves 4,000 customers across Austin, Houston, North Texas, and North Carolina.
WeWork and Common Desk—which operates with minimal capital expenditures through forming management agreements with landlords—will work to close the deal by March. Common Desk will rebrand as "Common Desk, a WeWork Company."
Financial terms of the agreement have not been released, but D CEO was able to catch up with Common Desk's Nick Clark to discuss what excites him about the deal, how the acquisition came to be, and why Common Desk decided to sell. This conversation has been edited for clarity and brevity.
D CEO: Why did this deal make sense for Common Desk?
CLARK: "As we looked to the next phase of Common Desk's growth, it seemed like a perfect moment to cement our place as a leader in coworking by joining forces with WeWork—a leading provider of global flex space. Common Desk and WeWork are closely aligned in terms of strategy and vision, and this route forward allows us to remain as the company you know today but with the additional resources of a backend engine, unmatched by competitors in our industry."
D CEO: How did this deal originate? Take us inside those initial conversations and your thought process back then.
CLARK: "Common Desk was in the midst of a funding round when we came on WeWork's radar. After several conversations with WeWork's CEO, Sandeep Mathrani, and the extended leadership team, it became clear that an opportunity existed for Common Desk to partner with a strong brand that has a solid track record of execution and a real vision for the future of work. I believe WeWork was attracted to Common Desk's well-designed flexible spaces, strong landlord relationships, and local brand recognition. As conversations went on, we were attracted by the chance to expand our resource network overnight and learn from an experienced management team while keeping our current brand recognition."
D CEO: How will this take Common Desk to the next level in 2022 and beyond?
CLARK: "With the flex space market poised for real growth, the acquisition by WeWork gives two powerful brands the opportunity to learn from one another, while adding a new level of support and sales pipeline to our own business. The transaction gives us a springboard to continue our growth, while keeping true to our core values and growth strategy. We are both really excited about the future as an unstoppable team."
Hillwood and San Diego-based TuSimple Expand Autonomous Trucking Operations at AllianceTexas
Autonomous transportation tech company TuSimple will be expanding its trucking infrastructure at Hillwood's AllianceTexas Mobility Innovation Zone with a new 1 million-square-foot facility. In June of 2021, TuSimple first partnered with the MIZ, but now the new facility will serve as a launch and arrival port for TuSimple's fleet of autonomous trucks.
"We partnered with TuSimple, a leader in autonomous trucking, to provide the guidance and technical parameters required to prepare this new facility for the rapid adoption and expansion of autonomous trucking operations throughout the region and beyond," Ross Perot, Jr., chairman of Hillwood, said. "The on-demand economy is driving a technological transformation within the logistics industry, and through our partnership with TuSimple, the MIZ will be ready to meet that demand."
Autonomous trucking is picking up steam across the country, and AllianceTexas Mobility Innovation Zone is placing North Texas at the forefront of operations. Just in the last six months, we've covered ITS ConGlobal partnering with the innovation zone to deploy its fleet, as well as Gatik raising $85 million in funding to open its trucking facility at AllianceTexas. Hillwood's latest partnership with TuSimple–which went public last year with $1 billion in funding in its IPO–further solidifies North Texas as an autonomous trucking hub.
SMU Receives the Largest Gift to Athletics in the School's History
The Garry Weber Foundation, established by Weber Financial founder Garry Weber, has committed $50 million to help remodel Southern Methodist University's triple-deck end zone complex at Gerald J. Ford Stadium. The gift is part of a larger, $100-million effort to revitalize the stadium.
The end zone project will be named after Weber and will total 192,500 square feet, anchoring the southern most point of the stadium. Within the renovations will come new locker rooms, weight rooms, meeting rooms, a full-team auditorium, a full kitchen, and training tables that will support all 484 student-athletes on SMU's campus.
"Both SMU and Dallas have played a substantial role in my life, and I feel honored to pay it forward to the next generation of Mustang student-athletes and fans," Weber, who has served as both a Dallas County judge and a City Council member, said. "I hope that this gift will inspire SMU's student-athletes and Mustang fans to dream bigger than they thought possible and to strive for a new level of excellence."
The gift comes on the heels of SMU's recently announced $1.5 billion SMU Ignited campaign to reinvigorate its entire campus.
Residential Real Estate Brokerage Firm Douglas Elliman Brings The Polsky Messer Team Onboard
Dallas-based The Polsky Messer Team, led by Harrison Polsky and Amy Messer, has joined New York-based residential real estate brokerage firm Douglas Elliman. Polsky Messer will bring its $145 million in current inventory to work out of Douglas Elliman's Dallas office.
"Our business directly aligns with Douglas Elliman's, as it uniquely encompasses several areas of the industry, including new construction, development, and the luxury market. Also, the firm's unrivaled new development division combined with its national reach will help us grow our business," Polsky said.
Messer added, "Joining the brokerage seemed like a natural fit for us and what we are focused on, and we are excited to work with Elliman to further our goals and better serve our clients."
In the past 18 months, The Polsky Messer Team has eclipsed $165 million in new construction sales. The move comes just weeks after Douglas Elliman brought the Carroll/Eltis Group on board.
Get the D CEO Newsletter
Stay up to speed on DFW's fast-moving business community with weekly news reports, interviews, and insights.
Author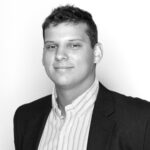 Ben Swanger is the managing editor for D CEO, the business title for D Magazine. Ben manages the Dallas 500, monthly…