Send your company's latest business news to Ben Swanger at

[email protected]

 
Comerica Bank has partnered with The State Fair of Texas to help resources from nonprofit Trusted World reach South Dallas communities. Garland-based Trusted World provides clothing, food, and necessities to vetted nonprofits and schools. The partnership between Comerica and the Fair will expand Trusted World's efforts into the entire family unit, rather than just students, beginning in 2022. "It is a joy to be working with an organization like the State Fair of Texas that provides so much time and commitment in giving back to the community that they work in," Michael Garrett, CEO and founder of Trusted World, said. The State Fair of Texas announced more than $308,000 was awarded to 40 South Dallas nonprofits—11 first time recipients— through the fair's grant program in 2021. In the past six years The State Fair of Texas has awarded more than $2.5 million and served more than 650,000 people. "Just like last year, this year our grants continue to be exponentially more powerful in serving folks in our community," Mitchell Glieber, president of The State Fair of Texas, said. "It's crucial that we continue to partner with a variety of local nonprofits and provide them with adequate support and resources so that together we can make a difference."
New Business Leadership Podcast Alert: Avondale Group's Intersections
Luxury automotive retailer Avondale Group is set to roll out its fourth installment of its YouTube and podcast series
Intersections
, which features DFW-based executives, entrepreneurs, athletes, and influencers sharing a wide range of business insights. The latest episode "Wearing All The Hats" will feature a conversation between Chuck Steelman, vice president of experience, programming, and partnerships for Trademark Property and Yasmeen Tadia, CEO and founder of Make Your Life Sweeter. "The evolution of
Intersections
has been remarkable to watch. This episode showcases two tremendous business leaders who provide unique insights into the reality of being an entrepreneur, scaling the corporate ladder, and ensuring all is done with a heart for the community. Not to mention, you'll see two of my favorite SUVs on the road today—the Bentley Bentayga and Aston Martin DBX," Kennedy Gibson, Avondale's' vice president of marketing, said. The series title
Intersections
traces back to Avondale Group's roots—a homage to the intersection of Oak Lawn Avenue and Avondale Avenue, where the group's founders opened their first Mercedes-Benz dealership in 1987. The series is directed and produced by Muddy Shutter Media and is edited by Dallas-based Mothership Media. One significant storyline in the newest episode, which will release at 3 p.m. today, is the shifting paradigm of how women are viewed in the workplace. "There was a big shift with my clients when I would tell them my son would be involved in meetings," Tadia says. "Women do have a place in the workplace and as women, we have children. Nothing makes me prouder than being a mom, and if I'm able to have that be a part of my livelihood, then it's a perfect situation for our family."
Episode 1:
Former Dallas Cowboys pass rusher DeMarcus Ware and current Cowboys pass rusher DeMarcus Lawrence
Episode 2:
Chief investment officer of Teamwork Commerce, Chad Willis, and professional racing driver and entrepreneur Nick Boulle
Episode 3:
Fitish founder Jenna Owens and partner and deputy chair of the IP department at Baker Botts, Christa Brown-Sanford
Match Group Settles Lawsuit to the Tune of $441 Million with Tinder Founders
On December 1, Match settled a lawsuit alleging it undervalued one of its apps, Tinder, and will pay the subsidiary app company $441 million. The lawsuit stated that Match intentionally prevented Tinder founders Sean Rad, Justin Mateen, and Jonathan Badeen from cashing in stock options they could exercise and sell to former Match parent company InterActiveCorp (IAC). In 2014, the Tinder founders were awarded Tinder stock options as part of their compensation; however, because Tinder is a private company, the stock options could not be sold on the open market. Shareholders were allowed  to sell only to IAC and Match on specified dates. Four years later, Tinder merged into Match Group, without consent from Tinder's board, according to the lawsuit. Dates to exercise stock options were then canceled post-merger, leaving the Tinder founders with no means of cashing out. Match intends to pay Tinder $441 million with cash on hand to settle the suit.
Inside the Deal: Repairify's President and Chief Business Development Officer On its Recent Acquisition of One Guard Inspections
Plano-based automotive repair company Repairify recently announced it has acquired One Guard Inspections, a vehicle inspection company with thousands of certified inspectors throughout the states and Canada.
D CEO
recently caught up with Tony Rimas, Repairify's president and chief business development officer.
This conversation has been edited for brevity and clarity.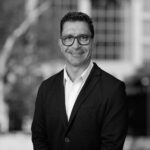 D CEO: 

Why did this acquisition of One Guard make sense for Repairify and how will One Guard elevate Repairify's offerings?
RIMAS: "This acquisition furthers Repairify's commitment to being the leading provider of OEM and OEM-compatible technology, services, and intelligence, made up of brands dedicated to providing premium service in the automotive aftermarket space. Additionally, the acquisition of One Guard further expands Repairify's reach into the gig economy and introduces vehicle inspection reports to the Repairify ecosystem of vehicle solutions, specifically within a two-sided marketplace. One Guard will not only expand Repairify's solution offerings, but will dramatically increase the total number of vehicles touched by Repairify."
D CEO: Can you touch on recent YoY growth Repairify has seen and how that growth strategically positioned the company to bring on One Guard?
RIMAS: "It's hard to dispute 2021 has been a banner year in the growth of Repairify.  In the last year we have:
Received a strategic investment from 3M
Acquired five leading aftermarket companies
Announced a new patent award and launched a new OEM and OEM-compatible scanning, diagnostic, and calibration solution
Been awarded #14 in 100 Fastest Growing Private Companies in North Texas
Rolled out a strategic rebrand
"The acquisition of One Guard marks an important milestone in our continued pursuit of emerging as a global leader in automotive technology and intelligence to help the automotive collision, mechanical, and dealership sectors master the modern vehicle."
D CEO: How are you forecasting for 2022 and beyond?
RIMAS: "We continue to see industry trends firming up across all of our market channels. The combination of our new product launches and the ongoing recovery in market demand will support our ongoing year-over-year aggressive, double-digit growth trend line."
Bank of America Invests in The DEC Network's Small Business Grant Program
Launched in the fall of 2020,  The DEC Network's small business grant program, B.U.I.L.D., provides economic relief largely to women or minority-owned small businesses navigating the pandemic. Now, with a recent $200,000 investment from Bank of America, the program, which has already infused $160,000 into the South Dallas community, can more than double its efforts. We recently caught up with senior director of The DEC Network, Demetra Brown, to talk about the monumental commitment and what it means for South Dallas businesses.
This conversation has been edited for brevity and clarity. 
D CEO: How have you seen companies benefit from B.U.I.L.D. and how will the recent $200,000 infusion from Bank of America continue to help? 
BROWN: "Small business owners have leveraged B.U.I.L.D. as a resource hub and on-ramp to connect them to various business support resources and providers in Dallas County. For example, in 2020 we launched the B.U.I.L.D. Small Business Grant program. We provided microgrant awards and one-on-one business coaching to small businesses in Dallas County. Additionally, we've helped business owners develop business continuity plans to put pen to paper on how they will stabilize their businesses. This combination of support has provided small business owners with much-needed economic relief and operational guidance. With the pandemic creating so much uncertainty, previous awardees have shared how COVID-19 derailed their businesses and how meeting with a business coach helped them get back on track."
D CEO: Could you speak to the grant program's growth? In 2020, would you have seen this outpouring of financial support coming? 
BROWN: "This microgrant program started as a pilot initiative launched in 2020 to respond to the needs of small business owners impacted by the pandemic. Since 2020 we've provided over $160,000 to date for small businesses. This infusion of funding from Bank of America is going to allow us to continue this effort. Given the economic inequities facing some business owners a reliable and consistent source of no-cost funding is vital to our market."
D CEO: Finally, can you touch on the importance of not only financially supporting minority and women owned business, but also business advising? 
BROWN: "We have to reimagine how we approach technical assistance or knowledge-based support for entrepreneurs. The advisory support was provided by a number of our B.U.I.L.D. partner organizations, such as BCL of Texas and PeopleFund. "During our first grant cycle, beneficiaries of the program were required to complete three business advising and continuity planning sessions. The purpose of the sessions was to help participants establish stable footing and address revenue concerns. Over 130 combined business coaching hours were completed by B.U.I.L.D.'s business support providers. In addition to the technical assistance provided through the program, beneficiaries needed to demonstrate that their business was still operational. Overall, 46 business owners successfully completed the B.U.I.L.D. Small Business Grant Program, which helped sustain local businesses. Prior to participating in B.U.I.L.D., over 65 percent of the awarded business owners had never worked with a business advisor or consultant."