Send your company's latest business news to Bianca Montes at [email protected].
Avocados From Mexico has run Super Bowl commercials since 2014. However, it sat out 2021's game. Now, come 2022, AFM will jump back into the game with a new 30-second, nearly $5 million ad set to be televised on February 13.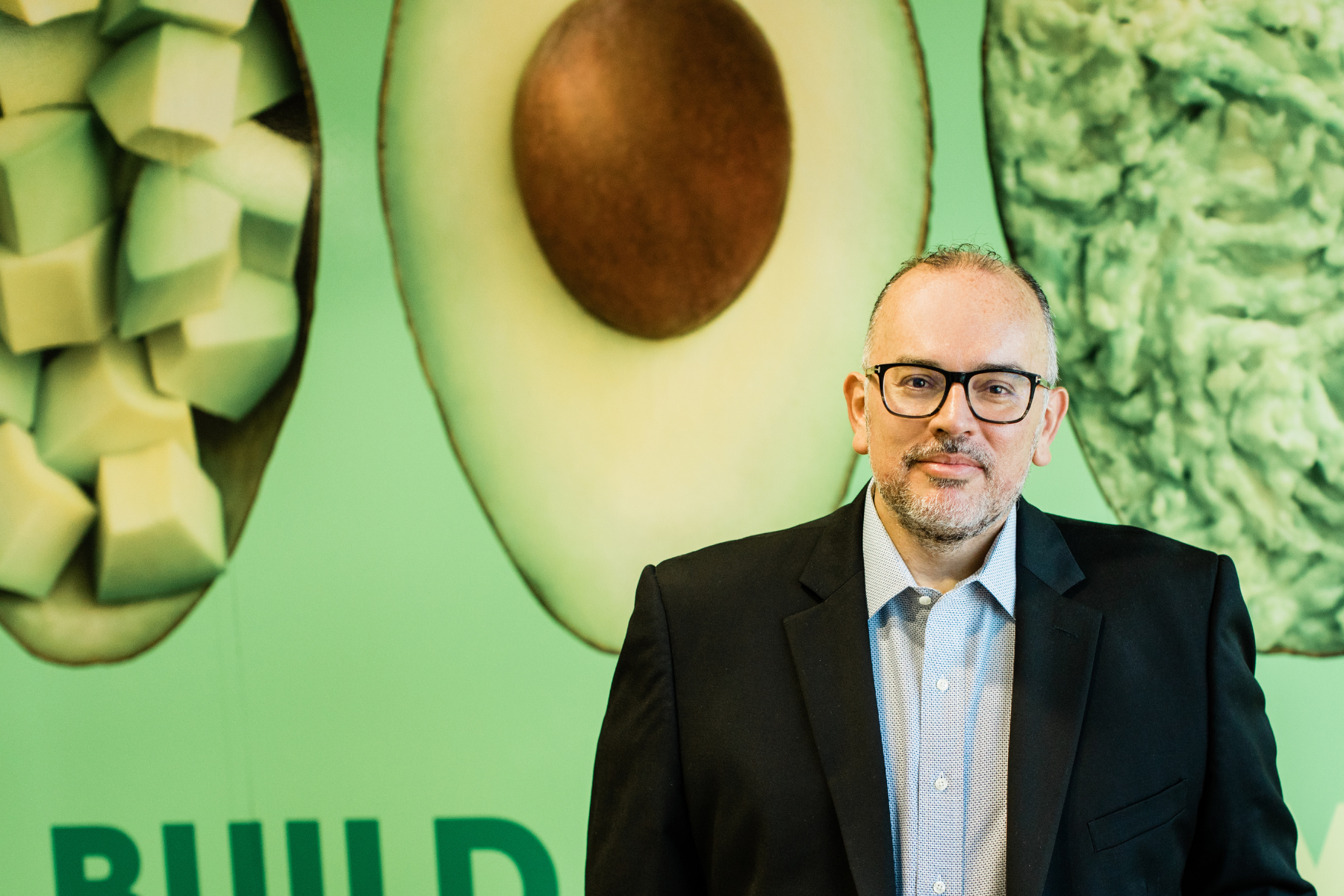 AFM has taken a long-tail approach to their Super Bowl ad campaigns. "We are trying to change a bit of the dynamic and the thinking behind a Super Bowl ad," Alvaro Luque, president and CEO of AFM told D CEO. "Big brands use the Super Bowl to launch a new product, flavor, or something else. For AFM, we are a small company, and we need to take advantage of the investment. In the past, we have focused on telling our story over time, step by step."
Step 1: "We are the market leaders in avocados, we are a brand, and we are here."
Step 2: "We built up important brand messages, and we talked about the health and wellness benefits of avocados, our all-year-round availability and versatility, we are more than just guac."
Step 3: "'The triangle of power'–when it comes to food, Avocados From Mexico is probably one of the only few that are tasteful, healthy, and fun."
Step 4: "This year, we are back with a Super Bowl ad, and we are leveraging the stage to launch a brand campaign and a brand refresh that will be sustained for months–effectiveness comes from that idea of extending the message for more than one event."
Last Super Bowl season, four weeks leading up to the game, AFM reported record sales of 54,000 equivalized bins of avocados, and according to Luque, in 2022, the company is "already tracking a record-setting shopper Super Bowl displays with 90,000 equivalized bins in stores."
Although AFM isn't ready to reveal the details of their Super Bowl ad, Luque did confirm former New Orleans Saints quarterback Drew Brees will be involved in the campaign. "For the first time, consumers can connect directly to fan-favorite, Drew Brees when they scan the QR code on the Avocados From Mexico Super Bowl displays. Beginning in January 2022, the QR code will lead consumers to the 'Get in the Guac Zone' digital landing page where fans will have the chance to win a $100,000 smart home makeover and get a digital selfie with Brees."
Apple Sun, an Affiliate of Sun Holdings, Breaks into Full Service, Casual Dine Vertical with 131 Applebee's Restaurants
Last week, Apple Sun purchased RMH Franchise Holdings from ACON Investments, allowing Sun Holding's affiliated Apple Sun to acquire 131 Applebee's restaurants. Sun Holdings' portfolio contains the third-largest amount of franchisees in America and has helped create 22,000 jobs.
As the news settles and a fresh set of initiatives begins for Apple Sun and Sun Holdings, D CEO caught up with Sun Holdings Founder, President, and CEO Guillermo Perales to talk about the deal, recent industry struggles, and future forecast.
D CEO: How will this investment help elevate Sun Holdings' portfolio? 
PERALES: "The investment in RMH Holdings and 131 Applebee's locations not only brings us effectively into the casual dine space but continues to solidify our infrastructure. By taking advantage of the recent performance of Applebee's brand and inclusion in their long-term growth plans, Apple Sun, as an affiliate of Sun Holdings, will lead our organization's expansion into this new vertical.  Our recent success with Dine Brands' IHOP franchises, along with this acquisition, cements our relationship with Dine and provides a foundation for accelerated growth."
D CEO: How has Sun Holdings handled the recent labor shortage among its assets? 
PERALES: "As with most restauranteurs, we have attacked staffing with a variety of tools. We have taken advantage of the many hiring platforms available to cast a wide net for potential team members. In addition, as a result of our penetration in the markets we serve, we are able to offer opportunities, in multiple brands, based on the applicant's skills, experience, and geographic preference. Lastly, we manage each brand and location based on current staffing levels, candidate flow, current sales trends, and forecasts. This allows us to be as efficient as possible while continuing to serve our guests the best possible experience."
D CEO: Explain your plans moving forward in the full-service, casual dining vertical?  
PERALES: "As always, we will continue to take a long-term, disciplined approach when making growth investments. As we settle into the vertical, with our Applebee's investment, we will take advantage of their leadership position to continue to grow with Dine Brands and other opportunities as they surface and meet our internal requirements and standards."
Avantax and Newly Acquired Warner Finance's $258 Million in Client Assets to Propel Brands to Accelerated Growth
It was announced last week that Dallas-based Avantax, a tax-focused financial planning company, acquired Pennsylvania-based Warner Finance, onboarding its $258 million in client assets. Avantax will handle Warner's administrative and back-office duties, freeing up Warner to spend more time with current clients and pursue prospects.
"Stan [Warner, president of Warner Finance] and his team are eager to grow at a scale that would have been challenging without investing significantly in resources that they now have as employees of Avantax Planning Partners," Avantax President Todd Mackay told D CEO. "The Warner acquisition, coupled with our August 2021 acquisition of New Jersey-based Headquarters Advisory Group, further positions Avantax for success in the Northeast."
Financial terms were not disclosed. In this past year, Warner Finance has seen its revenue increase 28 percent.
According to numbers provided by Mackay, Avantax…
Set a record through Q3 for the greatest percentage of AUM of total client assets at 45.9 percent
Posted a financial professional quarterly production retention in Q3 at 97.9 percent
Possesses nearly $6 billion in assets in its employee-based RIA pipeline
Logged acquired assets from its independent channel to its employee-based model at around $1.6 billion
Is growing its advisory and commission revenue per financial professional, up 38 percent versus Q3 2020
"In the end, our focus is always on the client and how Avantax and our financial professionals can profoundly impact clients' lives by changing the way Americans plan and invest," Mackay said.
Mayor Eric Johnson Names Nina Vaca as Dallas' Inaugural Entrepreneur-in-Residence
In her new role, Pinnacle Group CEO Nina Vaca will be providing advice and counsel to Mayor Eric Johnson to promote Dallas as an international magnet for innovation and entrepreneurship.
An Ecuador native, Vaca will try to magnify the city's commitment to attracting and supporting entrepreneurs and startups.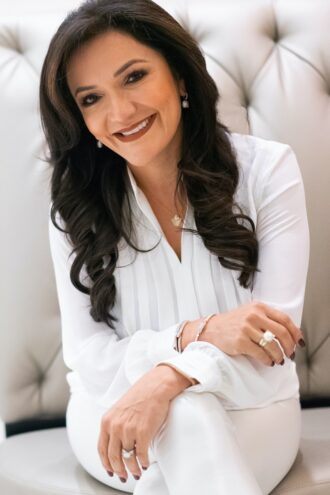 "There has never been a greater need nor a better opportunity for innovative, agile entrepreneurs to make Dallas their home," Vaca said. "As Dallas's first Entrepreneur-in-Residence, I am committed to advancing Dallas as a leader in this area to attract, retain and support more startup companies."
Mayor Johnson began the process of filling this role earlier this year and says, "With Nina's help, we can ensure Dallas takes its rightful place as an internationally recognized and inclusive hub for innovation and entrepreneurship."
Crisp & Green to Expand Across 15+ Stores in DFW, to Hire 500+
Minnesota-based health and wellness salad and grain bowl restaurant Crisp & Green have experienced accelerated growth during the pandemic, opening up doors for expansion. Its app active utilization jumped from a mere 7 percent to 70 percent, and due to that growth, the company is entering the DFW market. "That has propelled us to be a very fast-growing system," CEO Steele Smiley told D CEO. "We are proud to be bringing our brand to Texas and are committing to hiring 500 new employees over the next two years, inside of our stores, just in Dallas alone."
For several companies throughout the country, the labor shortage struck hard. But for Crisp & Green, a company with a $3 million AUV, who pays $15 starting wage, and up to $100,000 for store managers, Smiley says an "attitude of gratitude" has allowed the company to serve their employees with wellness offerings in the same way they serve customers.
Texas will be the company's first market to operate outside of its home state of Minnesota.
Get the D CEO Newsletter
Stay up to speed on DFW's fast-moving business community with weekly news reports, interviews, and insights.