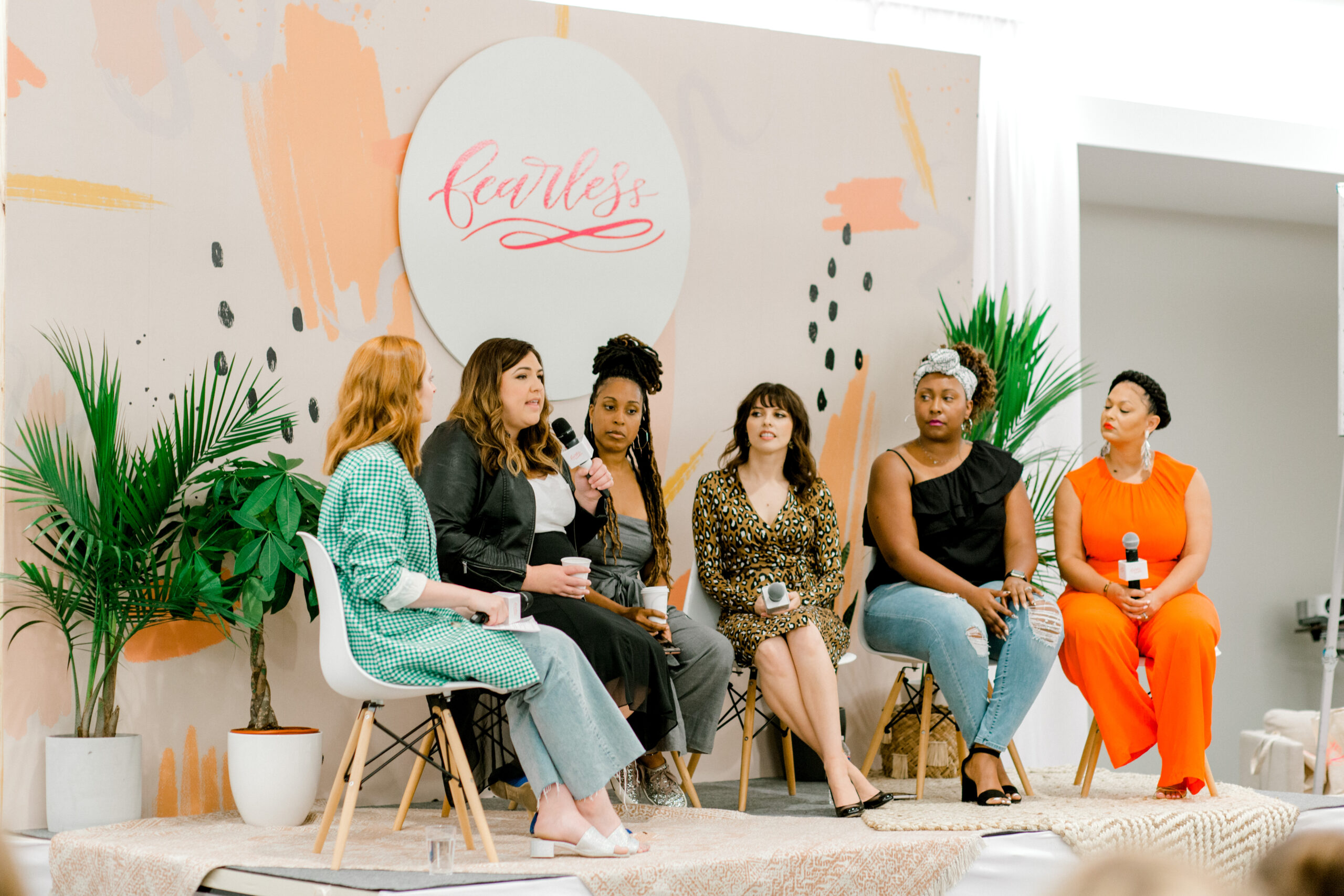 Dallas Girl Gang Boss Vision Con Returns
Founder Amanda Smith dishes on everything you need to know about the upcoming event.
Have you heard of Dallas Girl Gang? Probably so. But if not, it is a diverse and inclusive community of women professionals and entrepreneurs founded by former teacher Amanda Smith. It is one of the first Facebook groups I joined after moving to Dallas in 2018 and has been my go-to resource over the years for everything from business advice to finding friends to hang out with.
For the past few years, the group has hosted a day-long conference called Boss Vision Con. After having to go virtual last year, the event is returning to Dallas this October.
As soon as I found out, I reached out to Amanda to take her to lunch at Sloane's at Trammell Crow Center downtown, and as we devoured the eatery's outstanding off-menu pizza, she dished on everything you need to know about this year's event.
To start, the event will take place at a new location, Lofty Spaces from 8 a.m. to 5 p.m. Oct. 23.
Smith's goal with Boss Vision Con is to bring people together and to create community while giving them the necessary tools to make successful and fiercely authentic entrepreneurs.
"I want to give women an experience to soak up knowledge from experts in the business that they normally would only get to learn from online from afar," she says. "This one-day experience has the intentions and energy we all need in 2021."
Conference attendees will enjoy panels such as "Community As The Foundation Of Your Business" and "Getting Paid Your Worth," as well as a series of fireside chats—and even some morning dancing to get things started on the right foot.
With more than 30,0000 members on the group's Facebook page—and even more on various social media platforms—Amanda tells me that she is still surprised at who follows. This was the case when former Real Housewife Tiffany Hendra reached out to say hello. Hendra went on to be a guest on the Dallas Girl Gang podcast (click here to watch). There she talked all about finding your authentic tribe—a real nod to what Dallas Girl Gang is all about.
Hendra will lead the keynote at this year's Dallas Boss Vision Con.
Tickets are still available here and include a morning coffee bar, lunch, and swag bags. VIP ticket holders will be able to attend an exclusive happy hour to mingle post-conference, and they will also have access to all recorded content for one year.
"Women need a space to connect," says Smith. They need an open and honest community to be themselves and feel like they have a place to belong to. That's what Dallas Girl Gang Is all about."