Send your company's latest business news to Bianca Montes at [email protected].
Delta Agriculture announced its hemp fiber line launch, which marks a transition from a leader in hemp flower production to a full-scale industrial hemp supplier. Delta Agriculture is the largest industrial producer and processor of hemp raw goods in the country. Local oil executive John Paul Merritt, founder and CEO of Pony Oil, chairs its board.
"As more and more companies seek to reduce their environmental footprint and cut their carbon output, Delta Agriculture is building the infrastructure to make that possible," said Merritt.
Currently operating more than 5,000 acres of farmland in West Texas, Kentucky, and Colorado, Delta Agriculture targets to plant 10,000 acres this year and scale to more than 25,000 acres in 2022.
"Delta Ag is currently the nation's top supplier of hemp, scaling at pace to eventually produce enough raw goods to be a sustainable alternative to petroleum-derived plastics, tree-based papers, and other non-renewable products that currently contribute to global pollution and waste," said CEO George Overbey. "Delta Ag is harnessing the power of the hemp plant to make a carbon-negative future possible right here at home and one day, globally."
The Dallas Chapter of The Links Announces 2021 Women Who STEAM Award Honorees
The Dallas Chapter of The Links will honor eight diverse female STEAM leaders committed to creating a pipeline to STEAM education and careers, especially for young women of color. The third annual 2021 Virtual Women Who STEAM Awards Luncheon will recognize women in the areas of science, technology, engineering, arts, and mathematics who contribute to their field while serving, teaching, excelling, aspiring, and mentoring in their communities.
The 2021 Women Who STEAM Honorees are:
Robyn Brown—Bold Idea, Founding CEO
Christa Brown-Sanford—Baker Botts, partner and firmwide deputy department chair, Intellectual Property Department and Junior League of Dallas president
Dr. Carolee D. Estelle—Parkland Health and Hospital Systems, associate chief of infection prevention and UT Southwestern Medical Center, assistant professor of medicine in the Division of Infectious Diseases and Geographic Medicine
Sherianne James—Essilor of America, chief marketing officer and senior vice president of customer engagement
Fern Johnson—PepsiCo, CTO and vice president
Saki Milton—The GEMS Camp, founder and executive director
Shanthi Rajaram—Amazech Solutions, president, CEO, and founder
Debbie Storey—AT&T Performing Arts Center, president and CEO
The virtual event will take place from 11:30 a.m. to 12:30 p.m. on Aug. 27.
PanFed Credit Union Expands in Las Colinas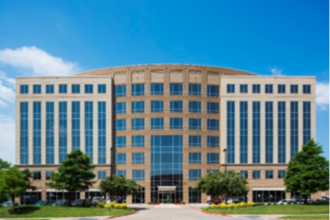 PenFed Credit Union signed a lease to take 30,000 square feet at Las Colinas Highlands in Irving. PenFed will expand its mortgage origination and servicing business into the fifth floor of the office building. PenFed, headquartered in Tysons, Virginia, is the second-largest federal credit union in the nation.
"PenFed is expanding our mortgage origination and servicing businesses in Texas, and we're eager to hire up to 300 new originations and servicing team members in Irving," said Lee Wardlow, PenFed's senior vice president of mortgage servicing.
PenFed previously expanded into Texas in 2019 by opening its San Antonio Regional Financial Service Center, which has created more than 500 jobs. Cawley Partners worked on the lease.
OneDay Raises $19 Million in Series B Funding Round
Dallas-based software-as-a-service company OneDay closed its $19 million Series B funding round led by Volition Capital, a Boston-based growth equity firm that invests in companies across the software, Internet, and consumer sectors.
"There is a significant growth opportunity for video platforms that increase real estate occupancy rates and improve resident experiences," said Sean Cantwell, Volition Capital managing partner. "OneDay's self-serve video platform, market validation in senior living, and ambitious executive team have enabled it to build a strong brand and dominant market share across key categories. We see OneDay strengthening its leadership position with a continued trend towards the use of personalized video content for tenant sales and engagement."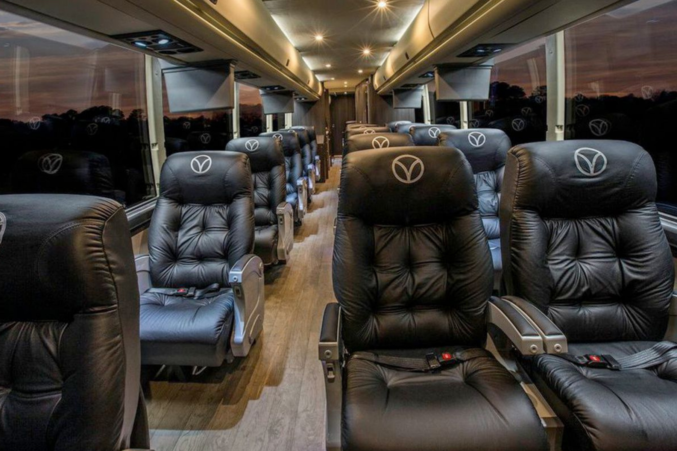 Vonlane Will Resume Early Bird Departures from Dallas, Austin, and Houston
As ridership increases for summer travel, Texas-based luxury transportation company, Vonlane, will resume early bird departures from Dallas, Austin, and Houston on Aug. 2.
Vonlane's "Texas Triangle" routes connect to major cities throughout the state. The new early bird departures reflect the demand for these routes, according to a news release.
The new daily departure times will be available Monday through Friday starting August 2 for the following destinations:
Dallas to Austin: 6 a.m. departures both directions.
Dallas to Houston: 6 a.m. departures in both directions.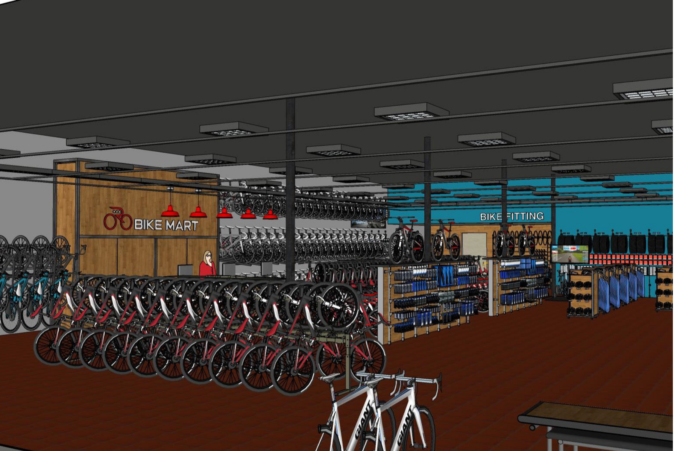 Richardson Bike Mart Rebrands as Bike Mart
Richardson Bike Mart President Ken "Woody" Smith announced that the local family-owned company will now be named Bike Mart. A new line of summer apparel will be available for Bike Mart customers online and in-store, along with the new name.
The company is the largest family-owned bike shop in Texas, with four locations and more on the way. Bike Mart has locations in Richardson, Dallas, Frisco, and McKinney, and they have plans to open a fifth location in Preston Hollow in Fall 2021.
"After this past year, our online and local communities have grown tremendously, and it was really important to us to be inclusive of all our loyal customers, no matter where they live and shop," Smith said.
Cooksey Receives Seven dotCOMM Awards
Texas-based Cooksey Communications received two Platinum Awards, two Gold Awards, and three honorable mentions at the 2021 dotCOMM Awards. The program, administered by the Association of Marketing and Communication Professionals, highlights the important role of creative professionals in web, social, and digital platforms.
The 2021 dotCOMM Awards competition received more than 2,000 entries from multiple countries. Usually, about 13 percent of entries win Platinum, 13 percent win Gold, and about 5 percent win Honorable Mention.
For Platinum, Cooksey won Article or News Placement for VanTrust Real Estate and Blog Placement for The Rainer Companies. For Gold, it won Article or News Placement for both the Irving Economic Development Partnership and City of Anna.
NerdsToGo Recognized on Franchise Business Review's 2021 Culture100 List
Emerging IT services franchise brand NerdsToGo was named to research firm Franchise Business Review's second annual Culture100 List, a ranking based on franchisee satisfaction and performance.
More than 200 franchise brands comprised nearly 25,000 franchise owners participated in Franchise Business Review's research on the best franchise cultures. Franchisees were surveyed on their experience and satisfaction. The brands that made the list received the highest rating on the 12 questions relating to leadership, core values, whether they enjoy being part of the organization, and recommending their franchise to others.
Get the D CEO Newsletter
Stay up to speed on DFW's fast-moving business community with weekly news reports, interviews, and insights.