Spring brought a chicken wing brand boom nationwide, perhaps in response to continued demand for tasty takeout sparked by the pandemic: Wing sales were up 7 percent in 2020, according to the Associated Press, and recent research suggests more than half of adults in the U.S. consider takeout and delivery has now become essential to the way they live.
Restaurants such as 7-Eleven, Dickey's Barbecue Pit, and Chick-fil-A launched wing brands between March and May. The latter two are virtual, ghost kitchen brands—meaning the brand operates under a delivery-only model.
"[Virtual brand Wing Boss] was a great opportunity for us to make lemons into lemonade, if you will, and add a revenue stream, and it was something that guests wanted," Dallas-based Dickey's Barbecue Restaurants CEO Laura Rea Dickey said.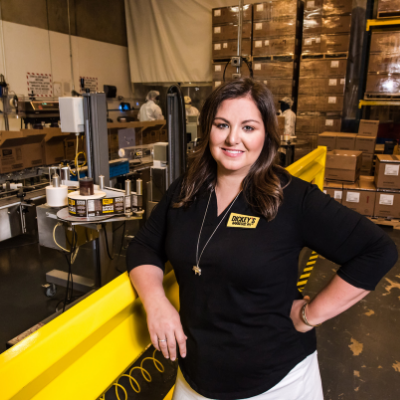 Dickey's has since grown the brand, called Wing Boss, to 78 locations, 17 of which are in Texas.
By mid-May, news of supply chain disruptions flooded screens, including a new chicken shortage. Wings had already hit a record high in February at $2.71 per pound—many argued in anticipation of the Super Bowl—but prices have dropped only slightly since Tom Brady left the field.
The USDA reports wings to cost roughly twice what they did a year ago, according to Reuters. Pasture-raised wings came in at a shocking $5.33 per pound, per a recent USDA report.
Though high demand is a large factor in America's current poultry poverty, the nationwide labor shortage is also contributing. Dallas-based Wingstop COO Mahesh Sadarangani said he recently had the opportunity to visit a chicken processing plant and was shocked at the number of empty workstations.
"It was really eye-opening to see the full production facility of the chicken plant and all these empty lines because they had no workers," Sadarangani said. "Traditionally, when they're fully staffed, the chicken plants are operating at full capacity."
Dickey adds that Snowmaggedon didn't help any. "It's certainly the freeze in South Texas and the labor shortage," she said.
Now, many businesses are adapting and reconsidering the industry's quick flight to wings. For example, Wingstop recently launched a virtual thigh brand to better utilize the entire bird—a plan before the shortage. Called Thighstop, the brand is part of the company's quest to move its transactions to 100 percent digital.
"Thighs are an important step in our full bird strategy," Sadarangani said, "which is going to basically help mitigate the price volatility long-term by utilizing more parts of the bird."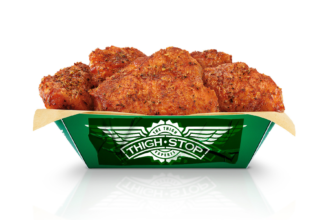 Last year, whole chickens averaged 67 cents per pound wholesale, according to the National Chicken Council. Such a shift, even in the midst of raised prices, appears much more frugal than buying chicken parts.
So, is the rise in demand temporary? Dickey doesn't believe the wing trend to be short-lived, emphasizing wings' versatility and appeal as food that consumers cannot easily make at home.
"You have those trends that certainly cycle through," she said. "Where I think that wings will stay more so than some of those other trendy foods is because they can be a center plate, they can be delivery, they're very easy for folks to do, not only for gatherings and for parties, but also just family night in."
Sadarangani says restaurant reopening post-pandemic is creating a squeeze specific to this year, but he does think that as brands reopen, they will return to what they do best, leaving wings behind…or for the birds.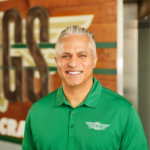 He cited Dallas restaurant group Brinker International, which launched virtual wing brand It's Just Wings in January 2020, as a good indicator of what he believes will be the overall shift for the industry, or at least for those brands whose focus was not originally on wings.
"I've been looking at some of the locations, and they are starting to close. It's are they going to focus their time and energy now back on the restaurant and away from chicken, which was working at the time for them to keep them going," he said. "I personally believe they're going to go back to their core competencies—go back to what they know."
Dickey agreed that the shortage might soon cause brands just dabbling in the wing space to fly the coop.
"The folks that have really done well in the category, they'll stay around, and I think you'll see competitors that were trying it, but might not want to commit, that couldn't deliver because of the slight supply shortage," Dickey said. "Everyone is finding their favorite wing places, and you'll see it kind of normalize like before."
As large, national chains, both Wingstop and Dickey's have been minimally impacted by rising supply chain prices, leaning on long-term contracts with vendor partners.
"We're really pleased as we haven't had any issues securing wings," Sadarangani said. "We've been in the business for 27 years. We've been buying wings day in day out, and that's really helped us with huge relationships with our supplier partners."
Dickey tells a similar story in which Wing Boss could lean on Dickey's previously established supplier contracts.
"We are certainly not immune to it, but we've had minimal impact, because we're able to use all of our contracts connected with Dickey's, that would apply to Wing Boss, and we've served our barbecue chicken and the wings in Dickey's now for several years," she said. "That has enabled us to have long-term contracts and larger contracts than a lot of folks who are just getting in the space so that they will feel the shortage more."
Both Dickey and Sadarangani believe we will see the shortage dissipate in the next few months.
"Definitely by Q4," Dickey said. "Unless there's some other unexpected weather event that disrupts that." She mentioned chicken's quick harvest cycle—up to nine weeks for broilers (chickens raised to harvest) and 20 for roasters—as a huge contributor to the shortage's quick recovery.
Sadarangani honed in on shifting unemployment restrictions as the factor that will most heavily spur the turnaround.
"I think as restrictions ease off, which will bring people back to work, that's going to help improve the labor situation at the plant; therefore supply will increase," Sadarangani said. "And then demand will basically catch up with supply. I think [in] the next few months, it's going to be really crucial in terms of benefits ending and getting people back to work. I think that will be when hopefully the situation improves."
Dickey plans to open Wing Boss' first brick and mortar location on Sept. 1 in Addison.
"What I think folks will want here in the U.S., in particular, is they will want to see some of their favorite virtual concepts that they've come to know and love in brick and mortar," Dickey said.
But Dickey does believe virtual to be headed for rapid growth, and plans to launch Dickey's third virtual concept, a Nashville hot chicken brand called Trailer Birds, in September as well.
"I think that the virtual itself is just set up to grow more quickly," she said.
Sadarangani says Wingstop will continue trying to reach its goal of taking all its transactions digital moving forward, "We believe pulling growth levers like Thigh Stop, and ghost kitchens are going to be a great step for our brand, as delivery and digital sales increase," he said.
D CEO Newsletter
Stay up to speed on DFW's fast-moving business community with weekly news reports, interviews, and insights.