Send your company's latest business news to Bianca Montes at [email protected].
Dallas-based Common Desk has expanded to Frisco at HALL Park.
HALL Park is HALL Group's 162-acre office development in Frisco, which will consist of 2.2 million square feet of office space throughout 15 completed buildings. Planned new development at HALL Park will include a programmed park, new office, residential offerings, a hotel, a food hall, and a performing arts center.
The 162-acre development will offer several amenities to which Common Desk members will have access, including a full-service fitness center, on-site dining options, conferences and meeting rooms, a car care center, full-service banks, and Tide Cleaners. Each Common Desk location offers unlimited conference room use, community events, private chat booths, wellness rooms, and Fiction Coffee.
At HALL Park, one-third of the park is dedicated to green space and includes three miles of walking and jogging trails, and showcases more than 200 art pieces, including the Texas Sculpture Garden. It also has an event lawn with kitchen and dining areas, a putting green, and a bean bag toss court.
EVO Entertainment to Open Second Location in DFW
Austin-based EVO Entertainment Group announced its plans for a second location in the Dallas-Fort Worth area.
EVO Entertainment Group has assumed operations of the former LOOK Cinemas in the Prestonwood area and reopens the theater as an EVO Cinemas in October 2021. The company had previously revealed plans to open another location in Southlake in December 2021.
The Prestonwood location on Belt Line Road will offer 11 screens across multiple levels, including two enhanced viewing experience screens and four dine-in theaters with push-button in-theater service for menu items made in its scratch kitchen.
The DEC Names Keynote Speaker for Dallas Startup Week
The DEC Network has named Abe Minkara as the keynote speaker for its seventh annual Dallas Startup Week. The event will be held from Aug. 1 to 5, both virtually and in-person, at Southern Methodist University.
Minkara, the founding partner of investment company Legacy Knight and the former managing director of Mark Cuban Companies, will be speaking from 6 to 8 p.m. on Aug. 3. In a fireside chat with DEC Network Chairman Emeritus, Trey Bowles, Minkara will discuss the wide definition of entrepreneurship and the good, bad, and ugly of the entrepreneurial endeavors Minkara has witnessed.
"I hope to provide practical insights [listeners] can use from my experience with growth strategy, pitches, and capital allocation," Minkara said.
MOOYAH Burgers Opens First of 10 Planned Locations
The first of MOOYAH Burgers' planned ten locations under a former KidZania executive trio opened July 5 in Colleyville, bringing more than 20 jobs to the community. This location will feature the brand's new prototype with new dining zones, digital menus, a grab-and-go bottled beverage fridge, and to-go shelving.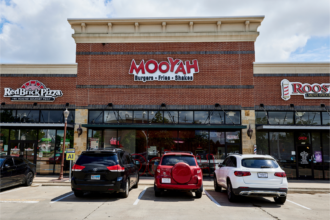 The trio, former KidZania U.S. COO Sean McCullough, CFO Ted Beaman, and CEO Greg Stevens partnered with GRACE—a Grapevine organization that provides food, shelter, clothing, medical, and emergency assistance to people in need throughout north Tarrant County—during its launch week.
After its ten locations are opened, MOOYAH will have added 250 jobs to the DFW community. It hopes to expand to 150 locations nationally in the next four years.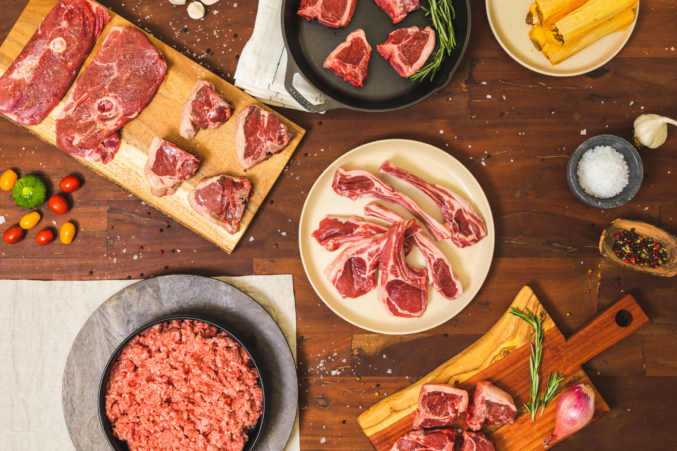 Capra Foods raised $1.1 Million Via Agricultural Crowdfunding Platform
Texas-based Capra Foods, a lamb market leader, successfully raised $1.1 million on the Harvest Returns agricultural crowdfunding platform— a financial technology marketplace created in 2016 by two military veterans to bring agricultural producers together with investors. Having reached capacity at its current facility in Goldthwaite, Texas, Capra will use this money to increase production capabilities and grow its captive flock to 7,500 Dorper Ewe sheep.
"Capra Foods had one of its best years in our history in 2020," said Capra Foods CEO Aaron Cook. "Yet we are still not able to meet the ever-increasing consumer demand as lamb had the highest percentage growth of all proteins from the same time period a year ago, coming in at over 30 percent."
Capra Foods primarily sells through health-focused food retailers, including Whole Foods Market.
Capra's regenerative ranching practices, in which restoring the health of the soil and focusing on sustainability are huge priorities, have been proven to increase biodiversity, enrich soils, improve watersheds, and enhance ecosystem services.
"Capra Foods perfectly aligns with Harvest Returns' goal to provide a solid investment vehicle while helping America's farmers produce healthy food in a sustainable manner," Harvest Returns CEO Chris Rawley said.
HALL Arts Hotel Receives Hilton Legacy Award 
HALL Arts Hotel, part of Hilton's Curio Collection managed by Crescent Hotels & Resorts, has been recognized with the 2020 Hilton Legacy Award for New Build of the Year.
The annual Legacy Awards program celebrates owners and development partners in the Americas. Located in the Dallas Arts District, HALL Arts Hotel opened in December 2019 and is now ranked as the number two hotel in Dallas.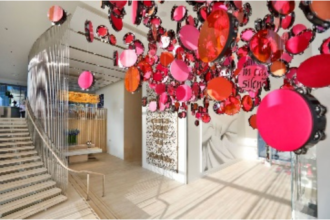 "We opened the hotel just before the start of the COVID-19 pandemic, and after a tough year in the hospitality industry, we are encouraged by the increase in travel we are seeing and appreciate this recognition by Hilton as we continue to market this special hotel property," HALL Group President Don Braun said.
Developed by Craig and Kathryn Hall, founders of Dallas-based real estate firm HALL group, the property is also home to Ellie's Restaurant and Lounge and a gallery from artists around the world, curated by Virginia Shore, former chief curator of the U.S. Department of State's "Arts in Embassies" program.
Get the D CEO Newsletter
Stay up to speed on DFW's fast-moving business community with weekly news reports, interviews, and insights.