Send your company's personnel moves to online managing editor Bianca R. Montes at [email protected]
Bio North Texas
Kathleen M. Otto, Chief Executive Officer 
Kathleen M. Otto was the executive director for over six years at BioBAT, the New York City Science and Technology Center at the Brooklyn Army Terminal, before joining Bio North Texas, a nonprofit focused on supporting human health, agriculture, and environmental research's commercialization in North Texas.
Otto will expand programming and help plan IC3, Bio North Texas' annual forum for leaders to discuss area life science products and services and strategy in her new role.
Former CEO and Chairman Jorge Varela will continue serving on the board of directors of the organization.
Education: Bryn Mawr College (BEc)
---
United Way of Tarrant County
Shakita Johnson, Executive Director
Shakita Johnson will oversee United Way of Tarrant County's operations and lead awareness and advocacy efforts to improve the quality of life for people over 60 and people with disabilities and caregivers. She will also develop a coordinated continuum of services, serve as the liaison between the agency and the federal and state offices on aging, manage administrative duties surrounding grants, and lead partnerships among local community organizations.
Johnson served as an Administrative Law Judge for the State Office of Administrative Hearings, where she presided over highly complex appeal hearings involving enforcement action taken by state agencies.
Education: Texas A&M University (JD), University of North Texas (BSW)
---
Momentous Institute
Jessica Gomez, Executive Director
Jessica Gomez has worked with children and families for 15 years, most recently leading a team of clinicians as the Director of Clinical Innovation at Momentous Institute. She is a licensed psychologist who has worked with the organization since June 2013 and in her own private practice since 2014.
Education: Adler University (Psys.D.), Southern Illinois University, Carbondale (B.A.)
---
NAI Robert Lynn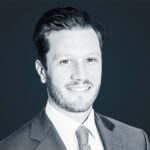 Sam House, Vice President
As vice president, Sam House will service retail and office product type owners in acquisitions and dispositions, sale leaseback advisory, 1031 exchange advisory, and portfolio dispositions. Previously, House worked at retail investment sales firm STRIVE, representing real estate principals and developers in acquisitions and dispositions of retail assets.
Education: Texas Tech University
Ash Goldfarb, Financial Analyst
Ash Goldfarb will help NAI Robert Lynn's capital markets team with property underwriting, pitch material creation, and market research. Previously, he worked with Goodwin Advisors, a startup boutique capital markets firm, where he underwrote more than $350 million in commercial real estate. Before his time at Goodwin Advisors, Goldfarb was an analyst at CBRE.
Education: University of Houston (BBA)
---
Zirtue
Chase Dillon, Vice President of Growth
Chase Dillon is now the Vice President of Growth for Zirtue, a relationship-based lending app. Previously, Dillon was the Manager of Global Brand Marketing for PayPal and Head of Partnerships for Venmo. He will be responsible for overseeing revenue generation and business development efforts, play a key role in business innovation and strategy and serve as a thought-partner to the CEO, Dennis Cail.
Education: Portland State University (B.S.)
---
Cooksey Communications
Reyne Telles, Vice President and Public Sector Practice Leader
Reyne Telleswill leads communications efforts and manages media relations in the municipal and education sectors to advise Cooksey's public sector clients statewide and beyond. For the last six years, Telles was the executive director of communications and community engagement for Austin Independent School District.
Education: The University of Texas at Austin (M.Paff.)
---
Jackson-Shaw
Kamille Gray, Controller-Project Accounting
Kamille Gray will oversee the daily financial activity of project operations at Jackson-Shaw. Gray has 20 years of accounting experience, all within the commercial real estate, home building, and construction industries, and has held accounting leadership roles at companies including Provident Realty Advisors, Brookfield Properties Retail, and TRT Holdings.
Education: California State University (B.S.)
---
Catalyze Dallas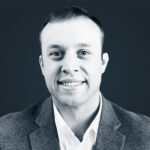 Trent Dean, Controller
With a background in public accounting and private equity, Trent Dean joins Catalyze Dallas to provide accounting and financial analysis for the company and its affiliated entities. As controller, Dean will tackle a combination of back-office services and investment of high net-worth family offices. Currently, portfolio companies include Alpine Advanced Materials and Metro Aerospace. Dean was previously a controller at Regan Capital.
Education: University of Georgia (BBA)
Get the D CEO Newsletter
Stay up to speed on DFW's fast-moving business community with weekly news reports, interviews, and insights.