D CEO recently hosted a virtual panel to discuss Dallas ISD's work with local business leaders: The school district has formed several programs that use partnerships with the business community to address gaps in educational attainment and workforce needs. The partnerships are aimed at building a strong local workforce while simultaneously addressing historic opportunity gaps.
Moderated by D CEO publisher Gillea Allison, the panel featured Drexell Owusu, Senior Vice President for Education and Workforce at the Dallas Regional Chamber, Gabrielle Madison, Director of Community Relations for Thomson Reuters, and Dustin Marshall, CEO of freight company Hazel's Hot Shots and trustee for the Dallas ISD School Board, representing District 2.
Panelists discussed strides Dallas ISD is making to drastically improve its education quality and opportunities it offers students through these partnerships with the Dallas business community.
Here are some key takeaways from the conversation.
Reevaluation has led to a decade of reform.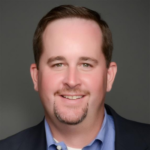 MARSHALL: "A lot of it starts with our teacher compensation and evaluation system. It didn't make any sense that supposedly every teacher was doing a great job, yet only 12 percent of high school graduates were graduating at a college-ready level. We did what many businesses do: revised our evaluation system. Then, we paid teachers based on performance rather than seniority. As a result, the average salary in DISD right now is more than $63,000, which puts us way ahead of all our peer districts, not only in North Texas, but around the state. We then developed a program that provided incentives for our best-performing teachers to go work in our worst-performing schools. When that program rolled out, we had 47 schools that were ranked 'failing' or 'needs improvement' by the state of Texas, and, just a few short years later, we have moved that number of failing schools from 47 down to three. The reforms build on one another."
The district's P-TECH program is a driving force behind improvements.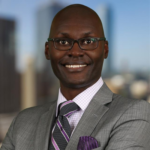 OWUSU: P-TECH, or Pathways in Technology Early College and High School, is a four-year program that allows DISD high school students to graduate with an associate's degree. The program is modeled after a New York-based collaboration between IBM, a community college, and an area high school that created a six-year software development educational program in support of IBM talent development. DISD has implemented its own version of the model.
"What happens is that students apply to get a more rigorous educational experience focused on the ultimate credentials tied to jobs that are in demand. Dallas now has 20 campuses with a P-TECH system and 10,000 students enrolled, which is a fourth of the high school population. Before P-TECH, only around 15 percent of Dallas ISD graduates achieved higher education credentials, including associate's degrees, within six years of high school graduation.
"This year, we'll actually graduate 15 percent of our students with an associate's degree, just based on the P-TECH program. We have changed this paradigm tremendously. That's critically important because as we think about our workforce needs, the vast majority of jobs that pay a sustaining wage require some post-secondary education: It's important we make sure everyone has the opportunity to earn a living wage job."
And regional business leaders are an integral part of its success.
OWUSO: "It's arguably the biggest involvement by businesses in school districts anywhere in the country right now. We've got around 81 P-TECH partners who show up and put their arms around kids, helping them understand how what they're learning corresponds to a job in the workplace, how they can see themselves in those jobs, and ultimately, thriving and succeeding in a role at one of our industry partners."
Now, districts statewide are being encouraged to follow DISD's lead.
MARSHALL: "We really are the model for urban education, not just in the state, but in the country. If you're in education reform circles around the U.S., everybody is watching what's going on in Dallas. House Bill 3, that passed in the last Texas legislative session, developed a number of education funding opportunities, sort of like carrots that the state legislature is dangling in front of the 1,100 school districts in Texas to encourage them to copy what is happening in Dallas."
Dallas Thrives, another DISD program, has built on, and broadened, P-TECH's success.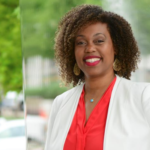 Dallas Thrives aims to double living wage attainment by strengthening North Texas' talent pipeline and working toward achieving racial equity.
MADISON: "P-TECH had the structure in place, but all the players were not at the table to ensure total success. It goes back to the saying, 'It takes a village to raise a child,' and we needed all village players to play a part. Dallas Thrives, with its initiative to double the living wage in a single generation, is really helping to bring the village together. It's helping to build an all-inclusive opportunity that allows more than just industry and academia partners to get together, but it brings in the nonprofits, other government agencies, and even faith-based organizations to be a part of the success for the students."
Now, these programs are more important than ever.
OWUSO: "We now recognize that a lot of folks who were most directly impacted by job loss through COVID were folks of relatively low educational attainment. Somewhere around 75 percent of Dallas County residents who were displaced through COVID had less than an associate's degree. As we think about where new jobs are going, where automation will take things, and we recognize what has just happened, we realize we have to be more urgent."
And because of that, some schools are extending their year.
MARSHALL: "A lot of the gains we've seen in student improvement have been wiped away due to COVID. We've seen a substantial amount of learning loss, particularly in the younger grades and especially in math. What we've decided to do is another innovation: extending the school year. This won't be done at every campus, but we have between 25–50 schools that will shift to one of two other models."
Subscribe to our newsletters to stay in the know about D CEO's future events.
Get the D CEO Newsletter
Stay up to speed on DFW's fast-moving business community with weekly news reports, interviews, and insights.