Send your company's latest business news to Bianca Montes at [email protected].
Coury Hospitality, which specializes in the design, development, and operations of boutique and luxury hotels, restaurants, and event spaces, has relocated to Las Colinas, consolidating operations from Kansas City and Tulsa.
The company owns and operates 17 hotels and dining outlets nationwide, including several under development. It is also the parent company behind Grapevine's new food hall concept, Harvest Hall, and nearby Hotel Vin. In 2020, the company added two boutique hotels to its portfolio, creating 250 jobs across the country, 150 of which are in Dallas-Fort Worth.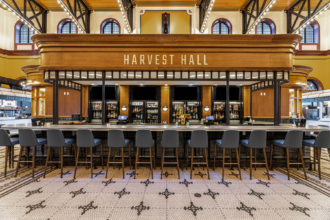 "Our North Texas expansion last year was anchored by the landmark opening of the $114 million Grapevine Main project, which is, in part, a catalyst for this move," said Paul Coury, founder, and CEO, Coury Hospitality. "Additionally, the Dallas-Fort Worth [region] provides us a centrally located operations base, as well as access to an incredible talent pool—both of which are paramount to our aggressive growth plans."
Buff City Soap Snags Funding from General Atlantic
Buff City Soap, a plant-based home and personal care brand, has secured an unspecified capital infusion from General Atlantic, a global growth equity firm. The funds will be used to support store openings, product category expansion, and e-commerce growth.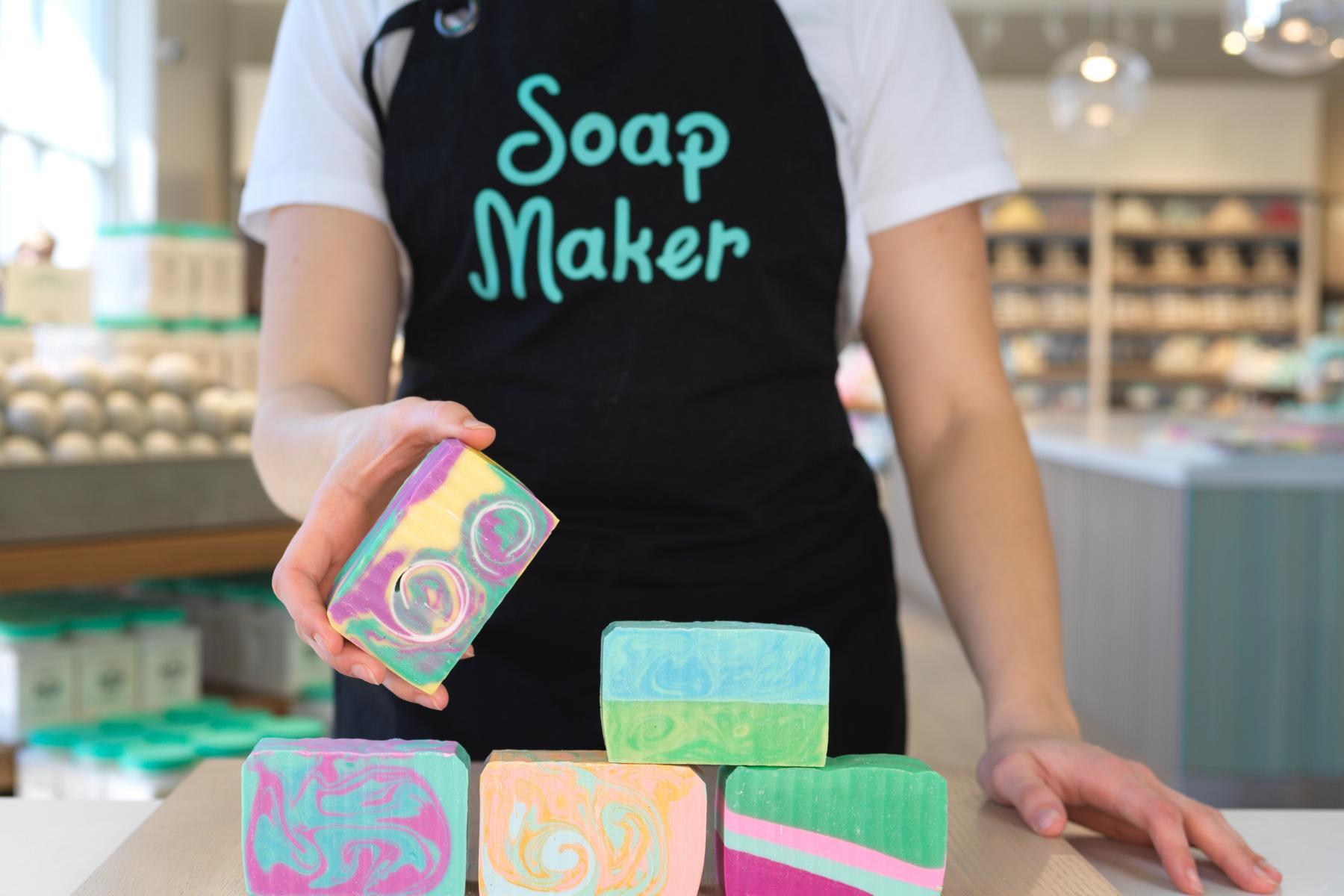 The company makes handmade soap, laundry, bath, and body products. It moved its headquarters to Dallas from Memphis last year and currently has more than 100 stores in 20 states across the U.S.
"As consumers increasingly look for high-quality home and personal care offerings that emphasize plant-based ingredients, we believe there is meaningful opportunity for Buff City Soap's continued growth through product, category, and unit expansion," said Andrew Crawford, global head of consumer at General Atlantic. As a part of the transaction, he will join the board of directors for Buff City Soap.
Amazon Signs on as Presenting Sponsor of North Texas Giving Day
The 2021 Communities Foundation of Texas' North Texas Giving Day has announced Amazon as the event's inaugural presenting sponsor. The 13th annual event follows a record-setting year in 2020 when more than 106,000 donors raised $58.8 million for more than 3,000 nonprofits.
"The donations from this event fuel so much important work throughout North Texas, strengthening our community and supporting the most vulnerable," said Vickie Yakunin, Amazon's Dallas senior manager of external affairs. "By partnering with North Texas Giving Day, an event that is about giving back locally, we can invest in our community as we work together to recover from the pandemic and build a more equitable future for all."
"This partnership will empower Giving Day to significantly expand its reach to new audiences and elevate the nonprofit sector in unique and exciting ways," added Monica Egert Smith, CFT's chief relationship officer.
This year North Texas Giving Day will occur on Thursday, Sept. 23, with early giving kicking off on Sept. 1. Registration for nonprofits is open now through Aug. 17.
North Texas' ZYYAH Readies Launch of Homeowners App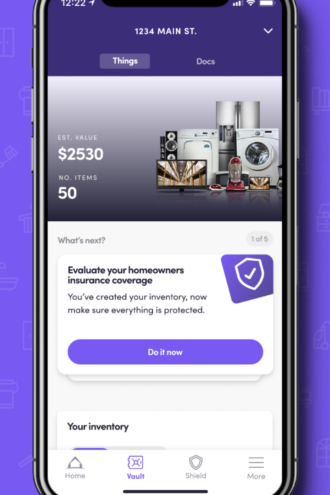 Digital home management company ZYYAH has secured a multimillion-dollar infusion is preparing for the full launch of its app, which is now in its limited beta release. The company's model aims to help homeowners manage, maintain, protect, document, repair, remodel, buy, and sell homes via a single platform.
ZYYAH was founded by tech exec, CEO Bret Hatfield, real estate exec Kris Goggans, and luxury homebuilder Jack Cecil. The three were on vacation in Napa in 2018 when they realized they were mostly discussing their respective home headaches instead of enjoying their downtime.
The trio realized that they could fill a gap in the prop-tech and insurtech spaces with their unique perspectives as industry professionals and homeowners. "I realized there was a vast sum of knowledge I didn't have when it came to regular maintenance, planning for eventualities, and even knowing where my important home information was—much less what that consisted of," Hatfield said. "The three of us realized we could create something that allowed homeowners to overcome that missing intelligence and help them better manage with a well-designed platform."
Deep Ellum's Dallas Virtual Events to Host Business-Themed 'Digital Fight Club' 
On Wednesday, Dallas Virtual Events in Deep Ellum will match up business leaders from across North Texas at its first Digital Fight Club. The execs will spar against one another on a topic of their expertise in front of a virtual audience of 500 CEOs, technologists, entrepreneurs, investors, and referees.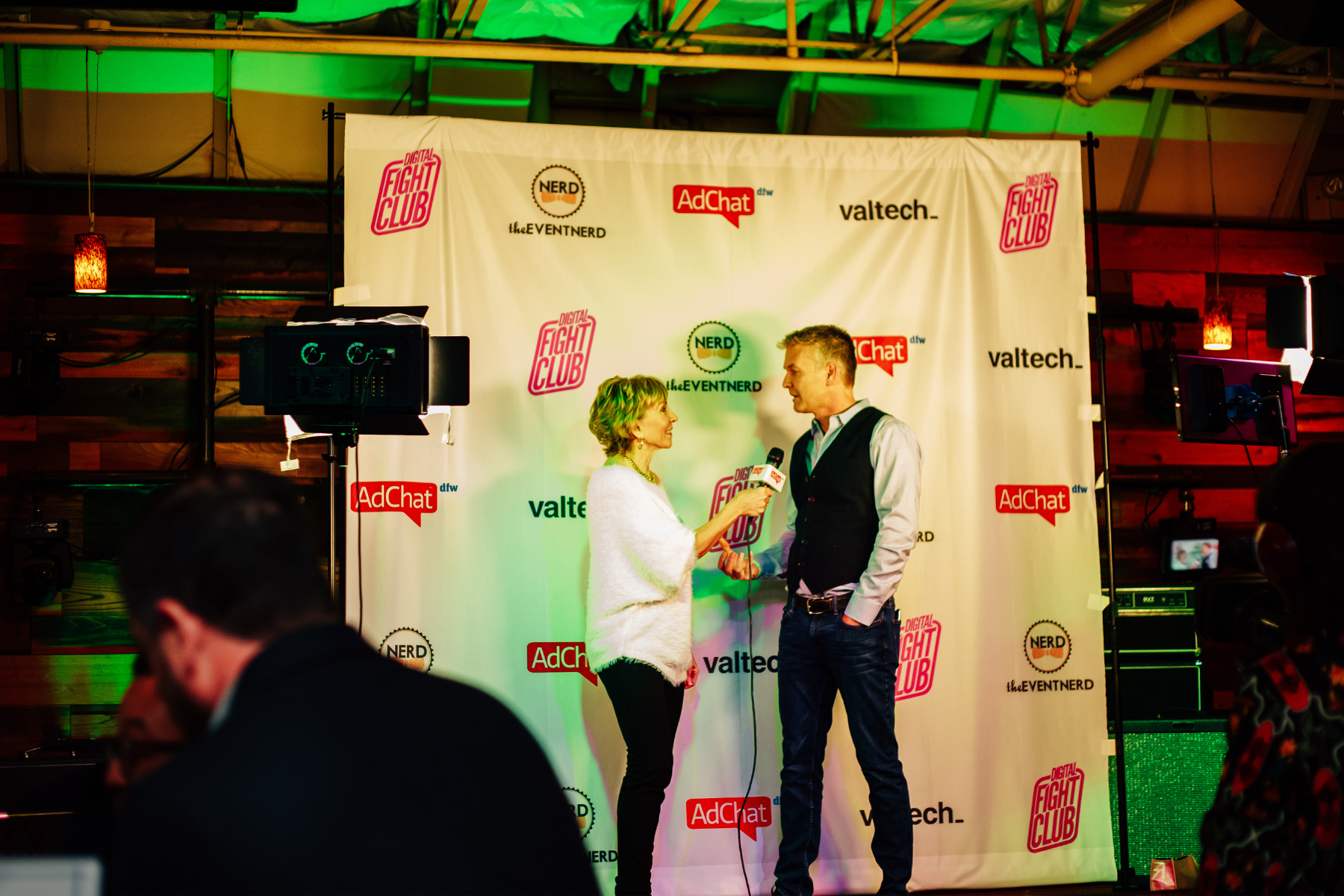 Fight No. 1, The Future of Retail: Distribution, Shopping, and Stores, will feature Roee Adler, CEO of Santa, and Steve Dennis, president of Sage Berry.
Fight No. 2, The Future of Work: Remote Work, Culture, and Technology, will feature Nick Clark, CEO of Common Desk, and Sam Bloom, CEO of Camelot Strategic Marketing and Media.
Fight No. 3, Post-Pandemic Collective Displacement: How Brands Will Engage With Consumers, will feature Pedro Lerma, CEO of Lerma, and Matt Powell, CEO of Moroch.
Fight No. 4, Healthcare: Remote Care and Innovation, will feature Hubert Zajicek, CEO of Health Wildcatters, and Lyndsey Harper, CEO of Rosy.
The event will be held from 6:30 to 8:30 p.m. on June 9. Tickets available here.
Get the D CEO Newsletter
Stay up to speed on DFW's fast-moving business community with weekly news reports, interviews, and insights.