Texas A&M favorite Layne's Chicken Fingers has announced plans to roll out at least 30 new corporate locations throughout Dallas-Fort Worth, nearly 100 to 120 future franchises throughout Texas, and even more across the country.
Mike Layne founded the fast chicken brand in College Station in 1994. A college student at the time, Mike Garratt, took a quick interest in the business and became sole owner after he graduated from A&M. Under Garratt, the brand quickly gained traction as a cult college town favorite but lacked scalability. Enter Garrett Reed, the brand's current CEO.
Reed grew up with Garratt in College Station, attending elementary, middle, and high school together. Impressed by Layne's food quality and culture, Reed approached Garratt roughly five years ago, hoping to acquire and scale the brand.
"To be completely honest with you, what they had in terms of physical assets and execution wasn't a franchisable brand," Reed said. "What they had was fantastic food and a kickass culture, but what they didn't have was the ability to go out and grow… we thought that we could model the quality, the uniqueness of the flavors of food and that just awesome culture that everyone experiences there."
Reed is co-founder and principal of Frisco-based development company Main & Main Capital Group and has previously worked in-house on commercial real estate projects for Starbucks, Corner Bakery, Dunkin', Radio Shack, and Zales. He launched Layne's first three DFW locations alongside former COO Andrew Sidebotham in 2018 in Frisco, Allen, and Lewisville. All were corporate locations that Reed considered testing grounds.
"We bought the brand. We spent a little over a year creating some basic infrastructure systems, and then, our goal was to open up three units rapidly," Reed said. "We wanted to do it in a six-month period. We were going to pause for three to four years and test all these systems."
Reed houses Layne's corporate office in the same office as his real estate venture, and now, he feels the brand has met desired metrics for employee training, POS system implementation, and guest retention: COVID did not impact Layne's growth plan.
"We are actually ahead of schedule," Reed said.
With DFW's three locations all raking in double digits sales increases year over year, Layne's is making big moves to expand. Three months ago, Reed hired Samir Wattar to be the brand's COO—Sidebotham left the company in 2019—and together, the duo opened another corporate location in Roanoke earlier this month. Wattar has previous franchise leadership experience with DFW-based brands Fuzzy's Tacos and MOOYAH Burgers & Fries.
"All the pieces are in place now: the real estate piece is in place, our operations team is in place, and now, our if you want to call it our corporate, back-of-the-house position is in place," Reed said.
The team signed their first franchise location in Katy, Texas, which is scheduled to open in May and has three more well underway in the Houston area. Moving forward, they plan to keep using DFW as their corporate base, opening 30 to 35 market locations over the next seven years and adding roughly 900 jobs to the local economy.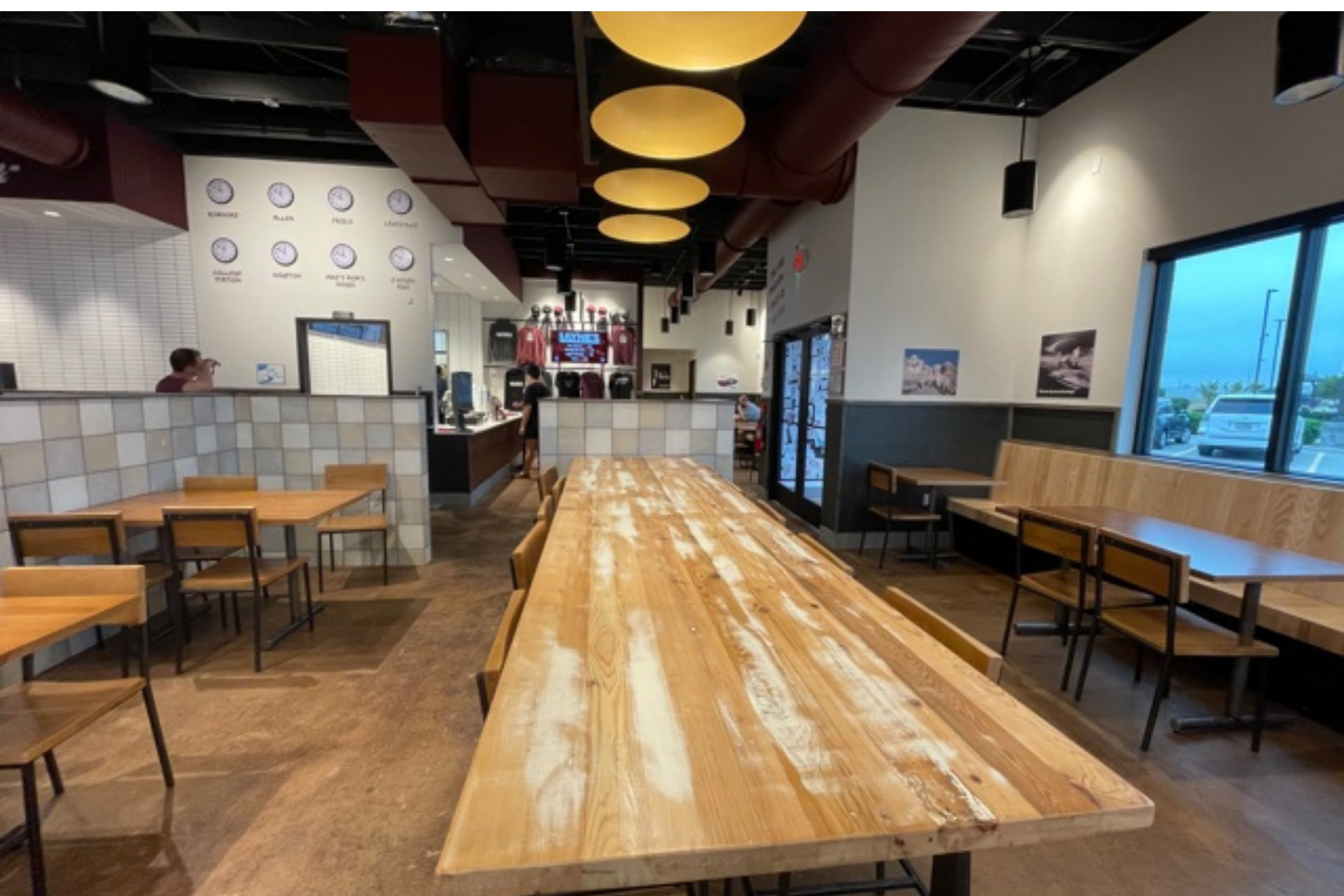 "The first thing is to keep strengthening the foundation if we are going to franchise this brand to other restaurateurs around the country," Wattar said.
Why a Dallas base when there is more A&M loyalty to be found further south? Proximity to his home and real estate company was a draw for Reed, but a desire to put the company's best foot forward for A&M fans also plays a big role.
"If you were going to look at it strictly as a business proposition," Reed said, "Houston would have been the best place to go first. If you look at population data, for every one Aggie who lives in Dallas, there are three who live in Houston…We weren't going to move into Houston until we knew that we had the brand execution down correctly."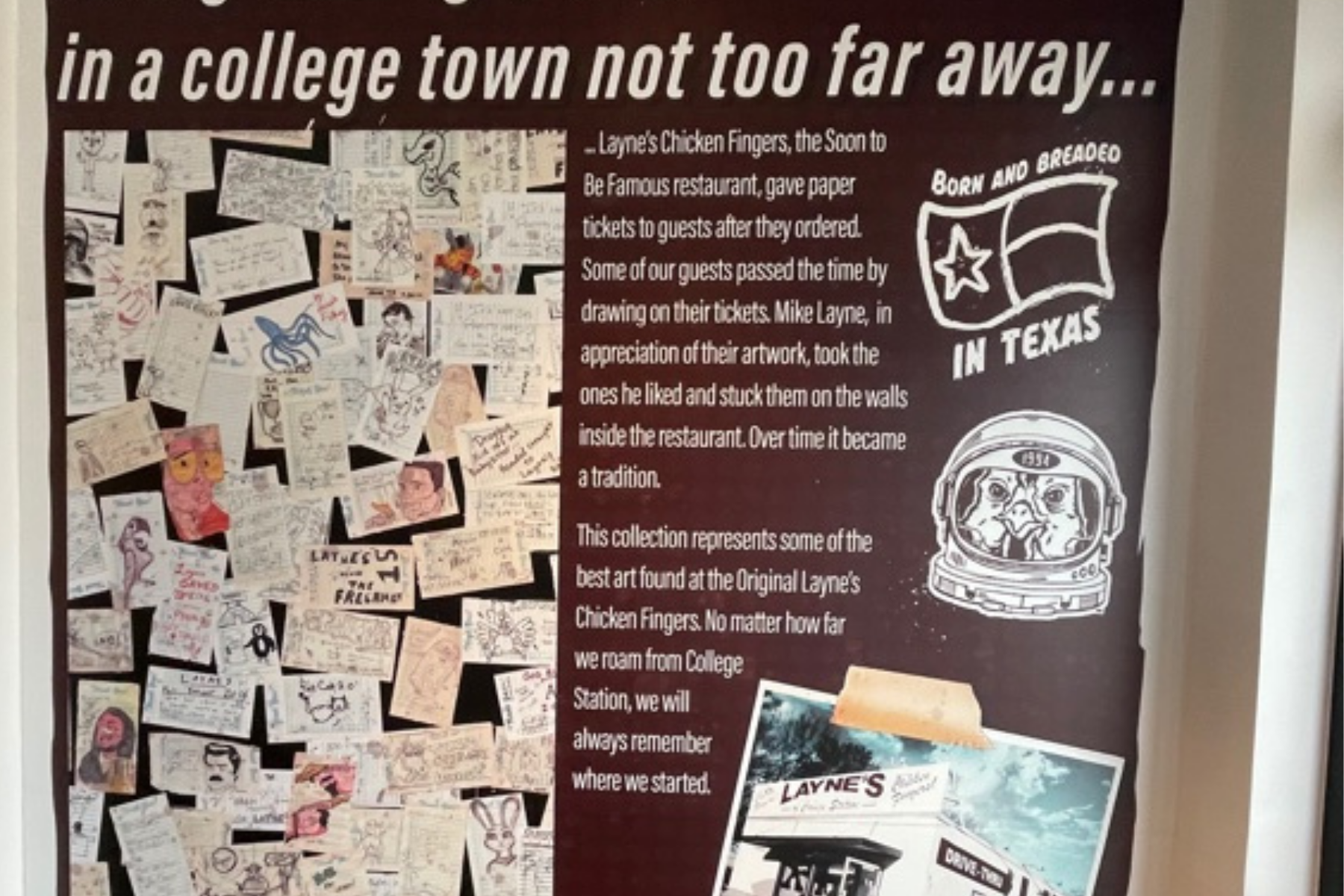 But the duo knows that their A&M audience won't carry Layne's nationwide. With plans to branch into East Coast markets, Reed hopes quality and culture will help gain broader traction.
"We're going to retain those guests just because they've never eaten chicken this good before, and they've never had a guest experience like what they're going to have here before," Reed said.
He is confident in the brand's differentiators and growth potential despite a saturated fast chicken market.
"The chicken market breaks down into a couple of different subsectors," Reed said.
"There's the old guys, the chicken on the bone…the KFCs, the Popeye's, that have been around for a long time. A lot of those brands have played out. They are successful. Congratulations to them. And then, there are the Chick-Fil-As of the world, which are dominant. And then, there's this group of chicken finger guys. Primarily, I would say Slim Chickens and Raising Cane's. The first thing I think we have over both of those brands is we are older than them."
Many of Layne's current DFW locations are right next to their competitors, and, according to Reed, this has been a non-issue.
"The one in Frisco is right next to a Slim Chickens and right next to a Raising Cane's, and we do extremely well there. We're not afraid to go ahead and compete with—as I like to call them—our little brothers," Reed said.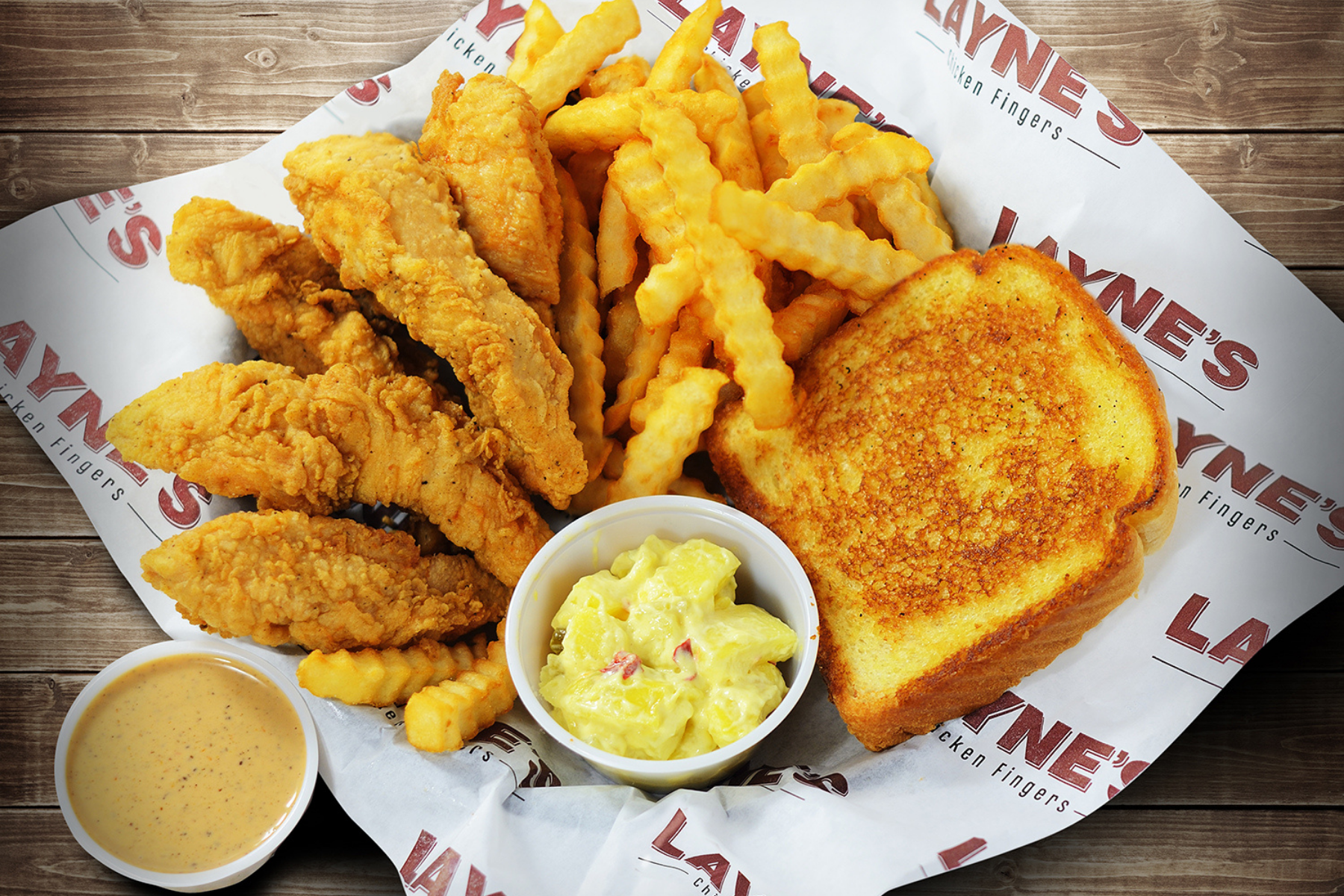 Over the next year, Reed plans to open three corporate stores in DFW and hopes to reach 100–120 franchise locations statewide by 2028.
"We've got a list of [corporate] stores on the board right now," Reed said. "We could possibly open five next year. That's a little aggressive. We will probably do three."
Layne's also plans to expand rapidly into markets in Colorado, Northern Virginia, New York, and New Jersey. As 70 percent of their business is a drive-thru, the brand aims to begin launching drive-thru-only concepts soon as well.
"Right now, we are hitting all cylinders, and then, we will literally open up the floodgates," Reed said.
D CEO Newsletter
Stay up to speed on DFW's fast-moving business community with weekly news reports, interviews, and insights.