Founded in 2016, the educational gaming franchise Code Ninjas sets the stage for revitalizing STEM education by teaching children computer coding and problem-solving skills as they learn to build their own video games. And Preston Hollow has become its newest home.
"Code Ninjas provides kids with the opportunity to learn how to code and build video games while learning life skills and having fun," said Dallas franchisor Jimmy Tran.
Tran and his wife came across Code Ninjas last year while on a visit to the Houston area and decided to bring the educational concept home, opening the franchise's first Dallas Code Ninjas in Preston Hollow earlier this year.
When Tran was laid off from his job in Corporate America—he was previously head of strategy with CBRE— he decided to realize his dream of owning a small business finally: He became area developer for Dallas' Code Ninjas franchise.
"I was really nervous at first; with COVID, you just never know. But we've actually seen a lot of demand for parents who want to re-engage their kids in extracurricular activities. It was a good transition for me for all those reasons," he said.
An experienced real estate investor, Tran knows more than a little about seizing opportunities. He founded Oak Lawn Group with his wife Lisa in 2007 while he was still studying at Harvard. The private investment group focuses on urban redevelopment projects in the Oak Lawn neighborhood. Lisa went on to become a managing director within the SMU Cox School of Business, which is well-versed in the education world. Together, she and Jimmy decided Code Ninjas would be a great fit for the Preston Hollow community.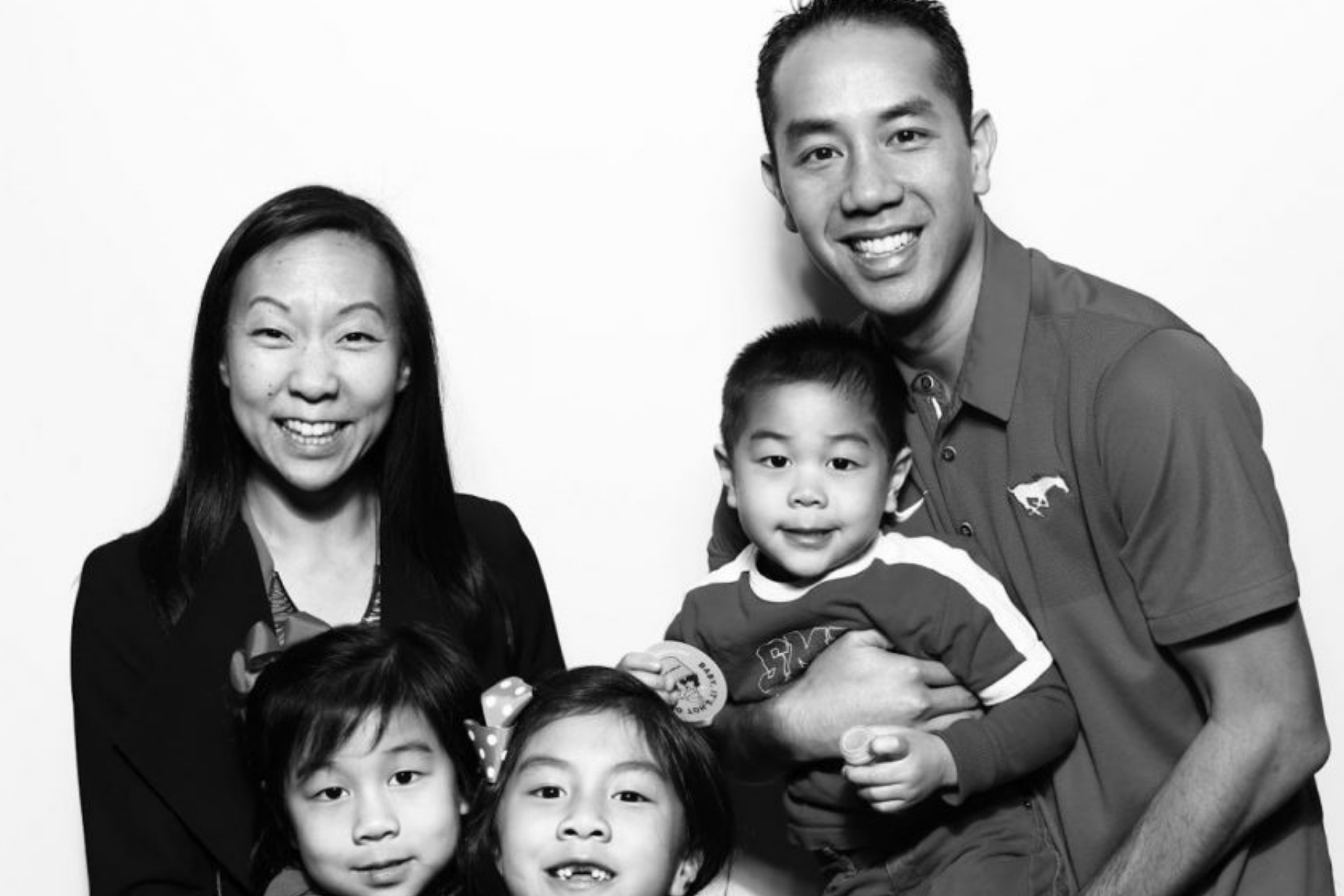 Code Ninjas hopes to instill critical thinking skills in children ages 4–14, a real draw for parents looking to set their children up for success in the future job market. A long-established  STEM employee shortage has created high demand for science, technology, engineering, and math training, with recent U.S. Bureau of Labor Statistics reporting an estimated eight percent growth in the number of STEM jobs nationwide by 2029, compared to the 3.7 percent projected growth charted for most other sectors. Computer-related jobs, in particular, are estimated to grow at 11.5 percent between 2019 and 2029—three times the national average—and bring roughly half a million new jobs to the market.
Parents appear to recognize the need for these skillsets as well: Ninety percent of parents say offering computer science learning opportunities is a good use of school resources. According to Tran, remote schooling and isolation during COVID-19 have also served to underscore learning programs' importance.
"Broadly speaking, parents have been cooped up, and kids have been cooped up, doing most things virtually," said Tran. "I think many parents now realize how important it is to have kids in a social, physical learning environment."
Code Ninjas offers memberships through which parents can drop children off to learn about coding through video games.
"Other programs are class-based; you schedule your kid to learn Python at 5:15 p.m. on Wednesdays, for example," said Tran. "We offer a flexible drop-in program. That means that once you become a member, you can drop in anytime during our opening hours. You don't have to schedule anything."
The moniker's ninja side refers to the organization's game-based curriculum made up of nine belts, a play on the traditional martial arts structure. Learning centers are called dojos, and children receive help and encouragement from code senseis or instructors.
Following a self-paced, but not self-taught, curriculum, students advance the nine levels from white to black belt. With each promotion, students are treated to "belt-up" celebrations where they receive color-coded wristbands to mark their graduation to the next level. By the end of the program, students have published an app in the App Store.
Tran said he hopes the Dallas Code Ninjas location will become a safe and fun gathering place for Dallas students and their families. He recently turned down an offer to acquire the rights to a Plano franchise of Code Ninjas from its current owner. His reasoning?
"I want to be the brand go-to in Dallas, which is where I live and where my heart is," said Tran. "There are multiple areas, from Lake Highlands to Lakewood to the Park Cities, that are in the Dallas core and that could use our services."
Eventually, he does hope to grow the franchise within the City of Dallas, though, after the brand gets its footing here.
"We're going to see how this first location goes, but we've had a good reception from the marketplace, he said. "We see a lot of demand here for what we do, so we're hoping to expand out to other areas within Dallas. We want to be known as the best place for children to learn coding skills in the city of Dallas," said Tran.
Get the D CEO Newsletter
Stay up to speed on DFW's fast-moving business community with weekly news reports, interviews, and insights.