One of the entrepreneurial community's most significant events of the year is set to take place in May as the DEC Network hosts its 7th annual State of Entrepreneurship event. The event, which will be held virtually and in-person on May 5, is meant to highlight and celebrate the people and businesses of North Texas' entrepreneurial community.
Below, DEC Network CEO Bill Chinn discussed the state of entrepreneurship in Dallas-Fort Worth and his thoughts on what effect the COVID-19 pandemic has had on small businesses with
D CEO
.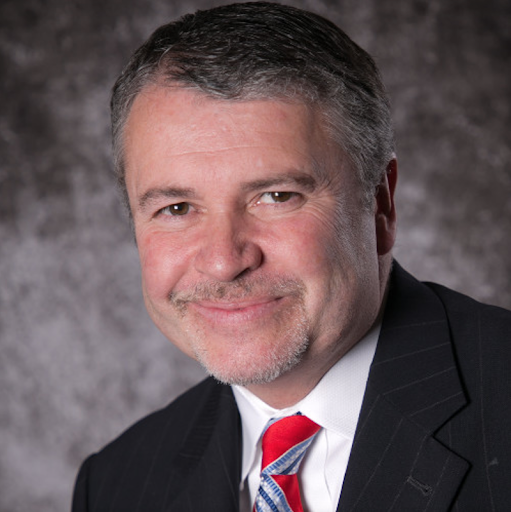 D CEO: What is the current state of entrepreneurship in Dallas right now, and where you see it moving forward?
CHINN:
"It's really exciting. I think we're, blown up here in the DFW area. The stars are beginning to align for startups. So obviously, we all had this interruption of COVID. But that has not seemed to reduce the trajectory for the DFW area. So the news gets better and better. And over the next five years, I expect that not to change. We're getting very competitive with some of the superstar cities out there, like Boston and even a little bit with Boston. We're not quite in Silicon Valley yet, but we're making some progress there as well. So it's a pretty exciting picture."
D CEO: Due to the COVID pandemic, we've seen a shift towards e-commerce. What are some emerging industries you see coming out from DFW that'll see their way to the forefront because of this?
CHINN:
"I think that DFW has done a great job in healthcare and innovation. That arena has been tremendous in the startup scene in DFW. Additionally, we've seen a lot of great fintech recently here in DFW, so there's a lot of things to show that Dallas has not lost any momentum through COVID when it comes to innovation and startup activity."
D CEO: And because of COVID, what industries will struggle?
CHINN:
"It's tough-going for hospitality, and I think that retail is going to have to pivot significantly as we come out of COVID. Hospitality is going to have to pivot as well, but there's more upside there. At the end of the day, I don't pretend to be an expert on this. What COVID did was speed things up. It didn't change anything significantly. What it did was, if you went into COVID in a strong position, that didn't change. If you went into COVID in a difficult position, it got worse. There isn't a significant change in the chessboard here. It just accelerated things."
D CEO: If the COVID-19 pandemic never happened, how long would it have taken for these significant business shifts to take place?
CHINN:
"As we're talking through video here, I think that was inevitable. Probably three years from now, we would have found ourselves doing that as a significant part of our every day. Several CEOs in the tech industry have come out, and they're all hitting that number of between two and four years is how they've seen that this crisis has sped up things that were going to happen anyway."
D CEO: Do you think as more states reopen and people go back to the office, telecommuting could become the norm?
CHINN:
"That's exactly the thing that startups have to ponder is: what is our business plan going to look post-COVID? It's going to be a lot of things that will go back to the way they were, but we don't know which ones and to which extent. The difficulty is in making that prediction of how I pivot when my business is in a different place.
"But how much is never going to go back to the way it was, and how much is going to go back to what we're used to? Obviously, we're going to see this significant reestablishment of how we used to do things pre-COVID, but some things are never going back — and that's where the magic is. It's where the businesses figure out what's going to change permanently, and that's where the opportunity is huge in realizing what part of our lives are never going back to the way they used to be, and that's where there's a lot of wealth created and a lot of innovation created."
D CEO: How do you quantify the growth of a startup, its current status, and how the pandemic has affected business?
CHINN:
"It's amazing to me because, I'm sure this is a little bit of an exaggeration, but it felt like our startup businesses either really struggled, or they really took off. There seemed to be no in-between. Either business was killing it or fighting every day to survive and come out the other end. We saw some incredible people jump on this and say, 'this is something that's gonna last a long time,' and the folks that made that bet and changed things, it paid off because, frankly, it was so difficult to predict. Other businesses said, 'Man, I think in a few weeks, we're going to be okay,' and they're planning centered around that theory. They're struggling, and they had a difficult time with it. You had to guess right to come out of this in an exciting position, but a lot of people in DFW guessed right."
D CEO: What are some examples of businesses guessing right and wrong?
CHINN:
"If you're in the beauty business, your constituents are concerned about coming in person, but it was those businesses that said, 'We're going to train you online on how to take care of beauty issues yourself.' They maintain that connection with the customer and found new revenue streams out of that. In order to put a lot of time and energy into pivoting your business model, you had to guess that this is going to last a long time, and even when it ends, it's going to change things forever. So it was those folks who did that. We had a number of constituents in really high-tech fields, jumped into the arena of remote working, and they did amazing. Interestingly, even some businesses you think would have struggled figured out the timeline correctly and then really pivoted hard and did very well in this crisis.
D CEO: What are some things we can expect from the State of Entrepreneurship conference?
CHINN:
"You're going to see a lot of data. It's always a deadline for us to get all our data crunched, so we don't have all the numbers yet, because we have this deadline at the end of this month. Traditionally, the mayor has always announced where the city is with innovation. Oftentimes, we're able to bring in some amazing leaders in the startup community to announce exactly how many dollars were pulled in, relative to other parts of the country, and relative to which industries are doing particularly well DFW area. So it's a nice roadmap of what we can expect in the future, what we've seen in the recent past, and what we can expect in the future."
Get the D CEO Newsletter
Stay up to speed on DFW's fast-moving business community with weekly news reports, interviews, and insights.