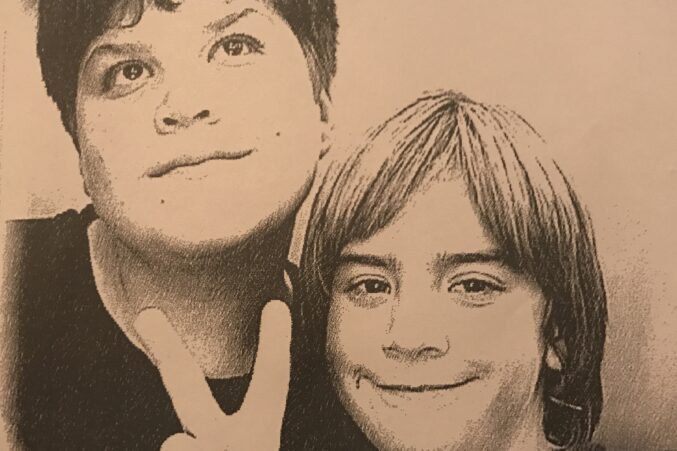 The Constant Juggle of Single Parenthood
Employers can gain a talent advantage by establishing a culture that supports working mothers. D CEO's April 7 panel discussion will offer guidance.
When my now 20-something sons were young, my career was focused on news reporting. If a story would break, I'd have to cover it. This often meant working after hours. It was a constant juggle between parenting and career.
I remember once doing an interview while hiding in a dark closet—the only quiet place I could find where I wouldn't be interrupted. I could hear my sons, who were about 4 and 7 years old at the time, wandering around the house, looking for me. It was insanity, trying to focus on the interview while also worrying about my boys.
Their father and I divorced when they were young, and parenting fell almost exclusively to me. Working for employers that placed a high value on the importance of family made my journey much easier, as did hiring a male college student (our "manny") to help after school, until my sons were old enough to look out for themselves.
Although progress has been made, mothers spend nearly double the time on parenting than fathers, Pew Research finds. The pandemic has exacerbated the inequities. According to McKinsey, COVID-19 had a near-immediate impact on women—particularly those with children under the age of 10. The crisis has led as many as 2 million women to consider leaving the workforce or stepping back form their careers.
This talent drain is a huge challenge for business. Next week, D CEO will address the matter with a panel discussion on "The Working Moms Crisis and What Employers Can Do." The conversation will be moderated by Gillea Allison, publisher of D CEO and president of D Magazine Partners, and feature Star Carter, COO and general counsel of Kanarys; Jennifer Chandler, managing director of Bank of America's Dallas market, and Roslyn Dawson Thompson, president and CEO of Texas Women's Foundation.
The virtual event, which will include networking opportunities, will begin at 9 a.m. and run until 10:30 a.m. Find more information and registration details here.