Leading up to our second annual Innovation Awards event on Jan. 21, we're sharing excerpts from interview Q&As with the 51 finalists, one category at a time. Today, we feature our four Innovation in Real Estate honorees.
For information on the virtual awards event, presented in partnership by D CEO and Dallas Innovates, click here. Tickets are just $20.
---
Stephen Lewis
CEO, HomematchX 
ON INNOVATION: "Innovation is having a new product or service that is revolutionary and creative—going beyond traditional thinking to provide a unique perspective." 
2020 HIGHLIGHTS: "Our greatest achievements this year are launching a company in a pandemic and creating groundbreaking features that ultimately shaped our existence. Having bootstrapped the company, we've made such a leap from a year ago through features like property matching, video chats, live stream home tours, and buyer-to-buyer matching to find a real estate investment partner. I'm excited to have shared our value with the real estate industry." 
LESSON LEARNED: "The biggest lesson I've learned is that there is no perfect time to launch a product or service. Avoid the countdown and just launch. I put a lot of attention toward the minimal viable product in the beginning, not knowing that our core offering was good enough. We're now figuring out how important it is to jump off the cliff and assemble an airplane on the way down. That is our focus today."  
RATING DFW: "There is so much support and willingness to come together for something bigger [in North Texas]. When you mix technology with southern hospitality, you get the perfect collaboration. Being a Black person in tech, there were challenges surrounding how to go about making connections. As I started to get involved and lean into the community, I recognized the opportunity ahead."  
LOOKING AHEAD: "What I'm most excited about is what we're discovering on our path of moving fast and breaking things. We have the ability to add so much value to the real estate market, and I'm excited about what's to come."
---
Farrukh Malik
CEO,
Roomored  
ON INNOVATION: "Innovation is bringing people happiness. Happiness can mean different things to different people—saving a few hours a day, being able to share baby photos instantly with your loved ones, designing and visualizing your dream home, or doing whatever little one can do to save the planet."      
2020 HIGHLIGHTS: "Launching and scaling the web version of our design product was the biggest achievement—an industry-first and industry-leading product which allows online visualization of trillions of finish options such as flooring, cabinets, and countertops. Our SaaS platform is enabling homebuilders, our primary customers, to become e–commerce capable."  
LESSON LEARNED: "One lesson that I've learned the hard way is that in business, and as a CEO, hiring decisions are critical success factors. Team members might be wonderful human beings who one might like personally, but it's important that the team's skillset matches the needs of the organization. Attracting, developing, and retaining strong talent is key to our business' success."   
RATING DFW: "So much of my success, as an entrepreneur and as a startup CEO, can be attributed to the Dallas startup ecosystem. Whether it was building the initial team during the early days of Roomored, finding our first customers and investors, growing the business, or getting acquired this summer by a large, innovative and forward-thinking corporation, Interior Logic Group, we could not have done it without the support of the Dallas startup community." 
LOOKING AHEAD: "I'm excited about Dallas and the thriving tech and startup community here. It's no longer a community in its infancy, as it was five years ago when I moved to Dallas. The community has grown: It's starting to see the cycle of exits and reinvestments, more capital is moving here, and large corporations who've been here for decades are taking notice and adopting the technology created here. But even with all this growth, it's still just as accessible and supportive as it was five years ago."    
---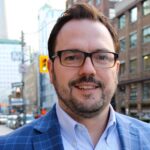 Ryan Turner
CEO, RefineRE 
ON INNOVATION: "At its core, innovation is about making life easier, and for us, to innovate has meant becoming obsessed with our customers' challenges so that we can be in position to continually innovate on their behalf."  
2020 HIGHLIGHTS: "We quickly deployed a COVID-19 impact analysis tool for all our customers and prospects that allowed them to quickly and easily see which of their offices, and more importantly, employees, were likely to be most affected. We then layered in a new solution that allowed them to analyze their core, flex, and work-from-home strategies in real-time, saving hundreds of man-hours and allowing very large, inflexible organizations to become extremely flexible in days."  
LESSON LEARNED: "The most important thing I've learned is that failure absolutely needs to be embraced. The first question I've learned to ask myself when I've failed big is 'How can I make this the best thing that ever happened to me?' It's literally what lead me to start RefineRE, and I couldn't be more thankful for those early failures that lead me here."  
RATING DFW: "I moved to Dallas from Chicago almost eight years ago...The attitude from nearly everyone I've met on my entrepreneurial journey in DFW has been extremely positive, supportive, and entrepreneurial. More specifically, Dallas is a real estate town with tech aspirations, and that has been an incredible environment for RefineRE to grow in. I strongly believe that the talent that we've been able to attract to our team—which sits at the intersection of commercial real estate and tech—doesn't exist in any other market." 
LOOKING AHEAD: "Despite our rapid growth and the incredible team we've assembled, I can't help but feel that we're still at the very beginning of our journey. The work we do is having an incredible impact on some of the world's largest companies, and I couldn't be more excited about the opportunity to add revenue and team members to our business. We're going to do some very big things."
---
Kyle Waldrep
Founder and CEO, Dottid 
ON INNOVATION: "Innovation is a process. It means trying, failing, trying again, and then succeeding. Innovation couples risk and perseverance, ultimately leading to breakthrough. Innovation doesn't have to be complex; sometimes the best innovations solve the simplest problems. Witnessing how few tools and resources existed to encourage and facilitate CRE deals is what led me to create Dottid and innovate." 
2020 HIGHLIGHTS: "2020 has been a banner year for innovation at Dottid. Dottid became the first 'PropTech' company accepted into the Microsoft Teams App Store to elevate the work–from–home experience for our customers. The team built a mobile app and transformed our architecture to pave the way for scaling. Dottid also built and launched Dottid Industrial. This first–of–its–kind innovation, specific to industrial property owners, is exceptionally well–timed due to COVID and the 'industrial boom,' changing industrial leasing forever." 
LESSON LEARNED: "Starting out, I knew I needed to avoid the major roadblocks and hurdles. Now, I've learned that the small issues can grow, fester, and become organizational challenges. I have also learned that there is zero entitlement to success. Good ideas don't make great companies; they provide opportunities, and how a leader stewards that opportunity can make the organization great."  
RATING DFW: "The North Texas technology and innovation ecosystem is growing through steady investment in young companies, corporate partnerships, and great access to capital. Dallas has become a hub for corporate business and the environment continues to positively evolve for earlier–stage companies to stay here, invest here, and grow here." 
LOOKING AHEAD: "I look forward to growing a major technology company in my own backyard. Dallas is poised to be the hub for commercial real estate nationally, and Dottid will catalyze this narrative. Lastly, the CRE industry deserves to be humanized. There is too much focus on assets and not enough focus on people. People need office space, people shop in retail, people sign leases, and people transact deals. The faster we focus on the people, the faster CRE will modernize."
---
Click here for more information on The Innovation Awards.
Get the D CEO Newsletter
Stay up to speed on DFW's fast-moving business community with weekly news reports, interviews, and insights.