Leading up to our second annual Innovation Awards event tonight, we're sharing excerpts from interview Q&As with all 51 finalists, one category at a time. Today, we wrap things up by featuring our three Innovation in Healthcare honorees.
There's still time to register for tonight's virtual awards event. For more information on the program, presented in partnership by
D CEO
and Dallas Innovates,
click here
. Tickets are just $20.
Scott Kirksey
CEO, BenefitMall
ON INNOVATION: "Innovation comes from recognizing the need to improve or replace a task, service, or transactional process. At the heart of each of those things is a desired outcome—a job to be done. In each of these, there are also points of interaction in which a person or team brings critical value and insight to the job; however, complicated processes, multiple systems, and irrelevant administrative tasks reduce the value and insight that the person or team can bring to the interaction. 
As we innovate, we are completely focused on the experience of our broker customers and their clients as they move through the process of evaluating, selecting, and implementing health coverage for their employees. We constantly look for ways to make the process simpler and more relevant." 
2020 HIGHLIGHTS: "By creating a personalized agency workspace for each of our brokers, through which they access tools and services, we also created a touchpoint for constant communication updates. This platform development eliminated follow-ups and phone tag that typifies the legacy small broker experience. By simplifying the process, the broker can focus on bringing value to their customers by having an up-to-the-minute picture of where their clients are in a process as well as access relevant products or services that might be needed to add further value to that customer's experience. Because this platform was developed in 2018 and 2019, the BenefitMall team and our broker partners were able to step seamlessly into a virtual environment as the shutdowns began."  
LESSON LEARNED: "Don't get caught up in thinking you're the smartest person in the room. As soon as you begin that line of thinking, you stop listening to other perspectives and experiences, and you start building solutions or strategies in a vacuum. That mistake gets compounded by the impatience to 'get started' before the team has had a chance to weigh in and embrace the solution." 
RATING DFW: "North Texas is one of the most attractive areas to live and work, drawing an influx of companies, talent, and new ideas. Further, as it increases in cultural diversity, the area seeds greater innovation and growth through diversity in ideas, perspectives, and experiences. As a result, the companies and organizations that thrive here are realizing growth and influence far beyond Texas and the U.S., which in turn, attracts more companies to move, expand, or begin here." 
LOOKING AHEAD: "The resilience of businesses throughout the pandemic gives me great confidence in the future and reinforces my belief that innovation thrives in adversity. It requires thinking that tests paradigms, whereas steady success in good times tends to produce incremental thinking…What is exciting is that our teams are innovating organically.  As the pandemic has persisted, it has further inspired our BenefitMall teams to think of better ways to do things and add more value in an environment that is unlike any before it. Those innovations and adaptations will shape how we do business in a post-COVID world. Because our team has the ability and willingness to innovate and evolve, we will continue to see success during the pandemic, and will accelerate our growth as we emerge into a post-COVID world."
---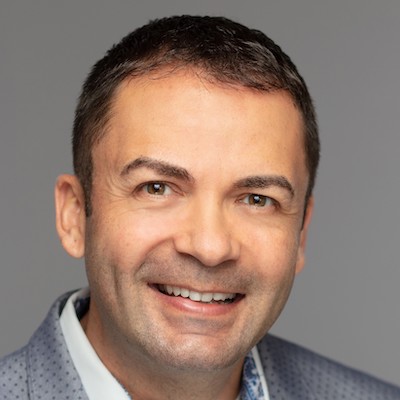 Steve Miff
President and CEO, Parkland Center for Clinical Innovation 
ON INNOVATION: "Innovation means designing an approach to an obvious or latent need by thinking about the problem and the solution in a completely novel and unique way. For example, if you see a long queue, don't think about how to shorten the time people wait in line, but rather how you can eliminate the line altogether. 
Innovation also means designing, building, testing, and deploying to practically evaluate fit and impact. You can facilitate innovation by having a structured, agile process to guide and measure your activities and enable you to take risks and 'fail early and often.' As our primary mission at PCCI, we leverage the power of innovation to advance knowledge and improve the care and well-being of individuals and populations, especially those who are vulnerable, underserved, and with chronic diseases. For us, innovation should be something that our community can share and benefit from."  
2020 HIGHLIGHTS: "The pandemic has  challenged our organization, just as it has challenged every business and individual across our community. We were fortunate to have the opportunity to help the Parkland Health & Hospital System, Dallas County, and other local municipalities by providing advanced analytics for COVID-19 management. We built, tested, and deployed several novel analytical models using machine learning and advanced geomapping modalities over a matter of weeks. We created a personal COVID-19 Proximity Index, a community level Vulnerability Index, and daily geomaps for visualizing COVID-19 case progression across the community. Several patent applications have been filed in connection with this work.
In parallel, we successfully launched and published a new book with HIMSS Publishing, Building Connected Communities of Care, which is based on the pioneering experience of PCCI and Parkland in Dallas…Based on our lessons learned, the book serves as a playbook for coordinating medical and community-based resources to change how, where, and when healthcare is delivered. We also built and deployed a novel trauma mortality model at Parkland and, based on Parkland's Community Health Needs Assessment, have supported the launch of new initiatives around pediatric asthma and STI and HIV prevention." 
LESSON LEARNED: "I have learned that a meaningful and successful career is not a straight line: You have turns and twists along the way. Embrace each experience and learn from it.  Challenge and stretch yourself to always give ten percent more and build meaningful relationships during each experience."  
RATING DFW: "North Texas is a sleeping giant for innovation. As a community, we tend to be humble, hungry, and smart—similar to what Patrick Lencioni describes in his book The Ideal Team Player. The favorable business environment, the active and innovative philanthropic community, and the investment in technology have created an ideal environment." 
LOOKING AHEAD: "Moving the healthcare industry toward true whole-person care and using advanced analytics and technology to create connected communities— both virtual and physical—that align and engage around an individual."
---
Stephen White
Executive director, Center for BrainHealth 
ON INNOVATION: "Innovation comes from possibility thinking and can be learned from failure and intentionally taking different perspectives. It is a product of an overt effort to discover the unknown. What I've learned with our work is that becoming more innovative can be learned. You can rewire your brain to help you become a more innovative thinker."  
2020 HIGHLIGHTS: "Until last year, our assessments, training protocols, and sustained engagement delivery were largely hands-on. Over the past year, we developed and piloted the online BrainHealth Dashboard, which will revolutionize how cognitive neuroscience research is conducted and accelerate how high-performance brain training and education are delivered.
The pilot phase of our signature initiative, The BrainHealth Project, was also conducted this year, despite the challenges of the pandemic. It is a large-scale, ten-year study exploring the brain's upward potential, and it will provide research collaborators around the globe with access to well-characterized neuroscience data, including sophisticated neural imaging."  
LESSON LEARNED: "I have learned that each of us can tap into our own neural pharmacy. Although the brain, especially the part that facilitates executive functioning, is the most complex organ in our body, it is extremely easy to influence. By acting with some basic knowledge and intent, we can begin to re-architect our brains, leveraging neuroplasticity. You can cast away toxic behavior such as chronic multi-tasking, which shrinks your brain and reduces neural connectivity. You can also improve those connections and stimulate brain blood flow and performance with simple changes to your everyday life."  
RATING DFW: "I recently moved to North Texas from San Diego, which is known for its focus on technology development. My experience in North Texas has provided broader access to big thinkers, with more freedom to operate. The business culture here fosters big ideas and provides terrific access to a skilled talent pool. It sounds cliché, but Texas does 'think big,' and you can't think any bigger than our founder and chief director, Dr. Sandra Bond Chapman, who with the support of The University of Texas at Dallas, has created the country's premier research and translational science facility at the Center for BrainHealth." 
LOOKING AHEAD: "We are heading into a 'brain economy' that depends on our capacity for innovation, emotional intelligence, and flexible adaptation. To borrow a phrase from one of our collaborators, 'brain capital' is going to drive not only the global economy, but also how we interact with each other in a more productive, collaborative manner. Our team, supported by some of the leading cognitive neuroscientists around the world, is leading that charge." 
---
Click here for more information on The Innovation Awards.
Get the D CEO Newsletter
Stay up to speed on DFW's fast-moving business community with weekly news reports, interviews, and insights.