Send your company's personnel moves to online managing editor Bianca R. Montes at [email protected].
After nearly a decade as CFO for AT&T, John Stephens will retire in March 2021. WarnerMedia executive Pascal Desroches will serve as Stephens' replacement.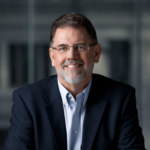 Stephens has held various posts at AT&T for 28 years. He joined the company as director of federal taxes in 1992, working in AT&T's St. Louis office, then became managing director of taxes in 1995. Five years later, Stephens was overseeing all corporate tax matters as vice president of taxes, and by 2001, he had been named senior vice president and controller. Ten years later, in 2011, he took on the senior executive vice president and CFO role.
Desroches will assume Stephen's role at the start of April 2021: he will serve as senior executive vice president of finance until then.
Desroches was previously a financial executive with Time Warner, which AT&T acquired in 2018 for $85 billion. His hiring follows AT&T CEO John Stankey's continued efforts to integrate the company's media business, focusing on areas including wireless, fiber-optic broadband, and the HBO Max streaming service.
Before his work at Time Warner, Desroches was a partner at Dallas tax firm KPMG and served as senior advisor to the US Security and Exchange Commission's chief accountant.
Stephens earned a bachelor's degree from Rockhurst University and his JD from Saint Louis University.
Desroches received a bachelor's degree from St. John's University and an MBA from Columbia University. 
Dixon Hughes Goodman has brought on Ryan Irby to be a partner in its transaction advisory practice. Irby will focus on negotiating buy-side and sell-side transactions for corporate buyers and private equity groups, primarily in middle-market transactions.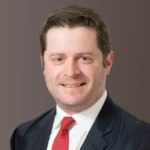 Irby has more than 14 years of experience in transaction advisory services, focusing on planning, performance, and oversight of quality of earnings and financial due diligence engagements across manufacturing, distribution, retail, energy, and technology industries.
Irby earned bachelor's and master's degrees from Texas A&M University and an MBA from Southern Methodist University.
After 36 years of directing, acting, and choreographing with the Dallas Children's Theater, Nancy Schaeffer will become the organization's artistic director at the start of December.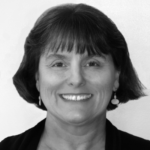 Schaeffer took several leading roles as an actress during the companies fledgling days, beginning in 1984, and oversaw the budding organization's theater classes. She has helped Dallas Children's Theater grow to serve more than 4,000 children annually and expand to include a conservatory and classes for children with sensory sensitivities. Schaeffer most recently held the role of education director and pivoted the entire academy to virtual classes.
She will continue to oversee educational programming until her successor is hired.
Ed Dolanski has joined Catalyze Dallas' Board of Directors after retiring from Boeing Government Services earlier this year.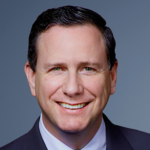 Dolanski's will advise defense companies on their innovation investments. He has more than 30 years of experience, including leading a team of more than 13,000 employees at 295 locations with Boeing, serving as president and CEO of a former Boeing brand, Aviall, and holding various vice president roles at Raytheon Company.
Dolanski also serves on several private equity and startup boards, including the Texas Diversity Council and the Professional Services Council. He received his bachelor's degree from John Brown University and his MBA from Vanderbilt University.
The CFO of Fuzzy's Taco Shop, Jessica Wescott, has recently added COO to her title.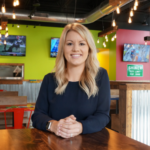 Wescott began her wealth management and investments as an analyst and marketing manager for True North Advisors. She then held several roles at ACT Wealth Management, culminating with a position as director of client relations. Wescott then worked through finance-centered several roles with Plano-based brand MOOYAH, ending her time with the franchise brand as vice president of development and finance.
She joined Fuzzy's Taco Shop in 2018 as executive vice president of finance and has worked her way into the C-suite.
Westcott received a bachelor's degree from Austin College.
Ryan Hammer has recently been promoted to corporate senior vice president at Golden State Foods and president of Quality Custom Distribution, a Golden State Foods logistics company. Hammer will continue to oversee all aspects of the QCD logistics in his new roles and will assume responsibility for GSF's Liquid Products North America sales team.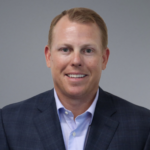 Before his career with GSF and QCD, Ryan held various leadership positions at PepsiCo for more than 15 years. Hammer, who has been in the industry for two decades, joined GSF in 2017 and added 1,000 new associates and 10 distribution centers under his leadership.
Hammer received his bachelor's degree from Indiana University and his master's degree from Colorado University.
The Society of Independent Gasoline Marketers of America (SIGMA) has elected Fred Sloan to its board of directors. Sloan, who has served as COO of TACenergy, will combine both organizations' capabilities to further education and innovation in the fuel marketing industry.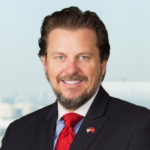 Sloan has been an active member of SIGMA since joining TACenergy in 2013. Over the past seven years, he has served on several organizations' committees, including the Young Executive Committee, Membership Committee, and the Legislative Committee.
Sloan received a bachelor's degree and an MBA from Drexel University.
Chief Operating Officer of Trammell Crow Residential, Kevin Dinnie, has been elected to the board of directors for Up for Growth Action, a nonprofit campaign focused on advancing policies that achieve housing equity and eliminate systemic barriers.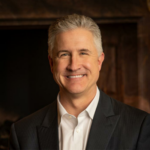 Dinnie had served as COO of Trammell Crow Residential since 2018, before which he was managing partner of Kingston Hill Partners. The UFGA appointment is in addition to his job at TCC.
Dinnie earned a bachelor's degree and MBA from the University of Connecticut.
Dorsey & Whitney has hired Steven Smith as a real estate and bankruptcy partner at its Dallas office.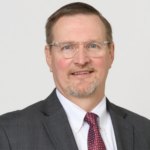 Smith's real estate practice includes conduits and other lenders and borrowers involved in commercial real estate financing, handling assumptions, defeasance transactions, loan modifications, and real estate mortgage investment conduit. His bankruptcy experience includes providing insolvency counsel to investors, acquisitions through Chapter 11, and representing debtors.
Most recently, Smith was a member of Frost Brown Todd's Dallas office. Before that, he opened the Dallas office of Perkins Coie, where he was managing partner of the firm's Dallas office for seven years.
Smith received two bachelor's degrees from the University of Connecticut and his JD from Southern Methodist University.
Get the D CEO Newsletter
Stay up to speed on DFW's fast-moving business community with weekly news reports, interviews, and insights.