There's no question that the financials drive the value of a company—but also understanding the consumer's relationship with the brand, how the brand can grow (or not) into new consumer segments, and how strong the competition is can all impact that value too. That's where Richards Venture fits in.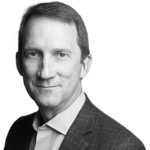 The Richards Group veterans Pete Lempert and Dave Kroencke are spearheading the new venture under the umbrella of the longstanding advertising firm, drawing from decades of experience solving complicated brand problems for companies like The Home Depot, The Salvation Army, Sub Zero, and Motel 6.
Richards Venture will work with private equity firms, venture capital firms, and merger and acquisition departments that do consumer products and services deals. The idea is to share ways to approach brand valuation that could give acquirers an edge when evaluating investment opportunities.
Lempert, a brand management principal with 30 years at The Richards Group—mostly in financial marketing, told
D CEO 
that the firm's broad suite of data that goes beyond financial nuts and bolts is what will set it apart from other consulting agencies.
"It's one thing to understand what the nuts and bolts are, but an entirely bigger thing to see what consumers think," he said. "We actually look at this like marketers. We try to understand their strengths and weaknesses. It's not unlike Carfax. You can look at a car, but without the Carfax, you don't understand what it's been through."
The data Lempert is talking about is behavioral—why consumers are attracted to the companies and vice versa.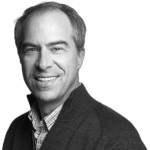 "Typically, what everyone sees is the communication or advertising. What they don't see is the insights and strategy that led to the work," said Kroencke, a 30-year brand management principal at The Richards Group. "It dawned on me that these insights can also be valuable to investors as they consider buying or even selling companies or brands. That's where Richards Venture came from."
The genesis of the firm, which joins a host of other in-house practices under The Richards Group umbrella, like Lerma and RBMM, was two-fold. The Richards Group had already invested in significant data sources that had proven to pay off with the agency's current clients and curated a suite that would be most relevant to private equity investors—brand valuation, brand help, brand elasticities, competitive analysis. Secondly, they had seen over the years that many of the clients that reached out to The Richards Group were owned by private equity and investors who would come to the firm needing marketing to revamp the brand.
Richards Venture, which launched earlier this month, already has its first client. The agency is working with private equity firm Spanos Barber Jesse & Co and West Coast safety apparel brand Troy Lee Designs to help take the brand from No. 2 in the category to No. 1.
Following in the entrepreneurial footsteps of The Richards Group founder, Stan Richards, Kroencke says he and Lempert see their new venture as an excellent growth opportunity for the agency. The goal is to acquire 10 clients within its first year of operation.
"As the marketing and communications landscape changes, we need to evolve and use our core strengths in new and exciting ways," Kroencke said. "Richards Venture does just that."
"We don't want just to be known for the wonderful advertising that we do. We want to be known as a company that's inventive.
"Ad agencies, which we are technically an ad agency, historically have always changed to meet new and different opportunities," Lempert added. "At The Richards Group, we are big believers of that. We don't want just to be known for the wonderful advertising that we do. We want to be known as a company that's inventive. Sometimes that means a great new campaign that everybody talks about. Other times, it's the insight that they can only get with us, and that's what this is about. This is about selling something that they can't get just anywhere.
"Everybody knows that we created the Chick-fil-A cows and Tom Bodett (with Motel 6), but what people don't often realize is that the information behind the idea is really what made those companies successful. We are just as interested in finding a creative idea as we are finding insight behind the idea. And that's really how Venture came about."
Get the D CEO Newsletter
Stay up to speed on DFW's fast-moving business community with weekly news reports, interviews, and insights.