Send your company's personnel moves to online managing editor Bianca R. Montes at [email protected].
SmithGroup has made two executive-level hires for its Dallas office. Walter Marks II was hired as a principal and health studio leader. Juan Fernandez will join the design firm as principal and workplace studio leader for its Dallas office.
In his new role, Marks will collaborate with experts across the firm's health practice to deliver integrated planning and design services to clients throughout Texas and the Southwest.
"The COVID-19 pandemic was a tremendous shock to the healthcare system and industry leaders are rethinking how to enact meaningful change," said Wayne Barger, director of SmithGroup's health practice. "Walter is the ideal design partner for our healthcare clients in this moment. He has a comprehensive understanding of the industry and a commitment to finding creative, efficient solutions that contribute to patient outcomes and staff satisfaction."
Marks has focused his career on designing advanced healthcare environments as both an architect and medical planner. He has more than 30 years of experience directing the design and delivery of hospital and healthcare facilities in the U.S. and internationally.
He comes to SmithGroup from Jacobs, where he served as a principal and senior project designer focused on healthcare. His diverse client roster includes King Khalid Medical City in Dammam, Saudi Arabia; St. Michael Hospital in Texarkana, Texas; Texas Health Resources in Arlington, Texas; Veterans Affairs Medical Center in Dallas, and Baylor University Medical Center in Dallas.
Marks earned a bachelor's in architecture from the University of Houston. He is a registered architect, a member of the National Council of Architectural Registration Boards and the American College of Healthcare Architects.
Accounting instructor Ann Tasby was named director for inclusive excellence of TCU's Neeley School of Business. Tasby also serves as the faculty liaison for TCU's National Association for Black Accountants and the TCU Accounting Career Awareness Program.
Fernandez has more than 15 years of experience in managing design and development for corporate headquarters and commercial office spaces in DFW.
Before joining SmithGroup, Fernandez was a senior project manager at CBRE. Some of Fernandez's prominent projects include Reata Pharmaceuticals, SCP, and Peloton Interactive. SmithGroup Dallas office director Jay Rambo said Fernandez's "experience as an owner's representative gives him a unique understanding of the challenges [SmithGroup's] clients are facing in the Dallas-Fort Worth market" in a release.
Fernandez holds both a bachelor's and a master's in Architecture and an MBA from Texas Tech University.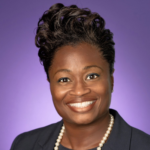 As director of inclusive excellence, Tasby will focus on developing a school-wide strategy and accountability system for continually underrepresented students. She will also create a recruitment and retention plan for diverse faculty and staff.
Tasby previously launched the TCU student chapter of the Neeley National Association of Black Accountants and introduced the Accounting Careers Awareness Program at TCU, which works to bridge opportunity gaps for underrepresented students.
"Ann has established important relationships across campus to ensure alignment between our school-level efforts in inclusive excellence. Her combination of higher education and professional experience as a licensed CPA certify strong alliances between TCU Neeley and industry leaders," Daniel Pullin, Neeley School of Business dean, said in a release.
Tasby received an MBA in finance from the Keller Graduate School of Management at DeVry University.
RewardStyle has hired Catherine "Kit" Ulrich as general manager of the company's shopping app, LIKEtoKNOW.it. The app is the company's largest consumer sales channel, making sales for more than 5,000 retailers and 100,000 content creators. It is on track to reach more than $1 billion in retail sales this year.
Ulrich has more than 15 years of experience in tech and consumer products. She was previously managing director and venture partner at FirstMark Capital, a company whose portfolio includes big names such as Pinterest. Ulrich was also CPO at Weight Watchers, leading digital and retail innovation for the diet brand.
"From being the youngest-ever CPO of a publicly-traded company to overseeing funding for some of today's most successful brands, Kit comes to rewardStyle as an extraordinary product visionary, and I am thrilled to add her skill set to our talented team to fuel LTK's transformational growth," rewardStyle co-founder and president Amber Venz Box said in a release.
Ulrich earned an engineering degree and a certification in public health policy from Harvard University.
SRS Real Estate Partners has hired Aaron Johnson to be managing principal in its investment properties group in DFW. Johnson has over 18 years of experience in retail real estate. He previously worked as director of JLL Capital Market's retail investment team during its HFF acquisition. Johnson focuses mainly on North Texas and Southern U.S. markets and has contributed to more than $5 billion in transactions throughout his career.
Johnson received his master's in real estate from the University of Texas at Arlington and a bachelor's in real estate from the University of North Texas.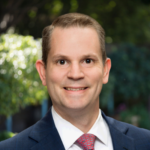 Talley Riggins Construction Group has hired Robert Martin to be a project executive. Martin has 25 years of experience in the construction industry and has worked on projects ranging from 20,000 square feet to 1.6 million square feet. In his new role, Martin will specialize in industrial and office spaces.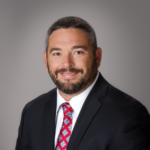 "We have had experience with large-scale projects in the industrial and office sectors, and with Robert Martin's particular expertise in these markets, we can capitalize on the strong demand for more industrial space," said Doug Talley, Talley Riggins Construction CEO, in a release.
Martin holds a bachelor's in construction science from Texas A&M University.
Reflect Systems recently added Andrea Varone to its sales leadership team as a digital signage expert in the company's Richardson office.
Varrone was previously a strategic solutions director at Experient, a Maritz global events division. She also worked with Exponation for more than a decade, where she helped run the award-winning technology television show, and was show director of the Digital Signage Expo. Varonne also co-founded Women of Digital Signage, which works to advance women in the industry.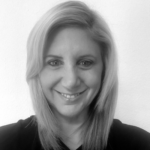 Varrone "enables Reflect to continue to build on our domain expertise and increase our ability to serve both our clients and the market," Joe English, Reflect's Sales EVP, said in a release.
Varrone attended the University of Georgia and received a bachelor's in psychology.
Luxury multifamily developer the Bainbridge Companies has hired Shae Shults as president of business development. Based in Dallas, Shults will oversee our corporate business development efforts, which includes portfolio acquisitions and management assignments, as well as joint venture sourcing and overall corporate relationships across Bainbridge's key growth markets.
Shults' will levy more than 18 years of commercial real estate experience in her new position.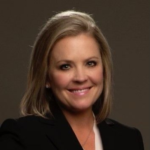 "With her extensive experience and proven success in business development and client management across markets, she'll be an integral asset as Bainbridge continues its strategic growth beyond Florida, into Atlanta, Texas, and the greater Mid-Atlantic," said Dana Caudell, Bainbridge Property Management president, in a release.
Fears Nachawati Law Firm has added Patrick Luff to its firm, hoping to bolster its personal injury, mass tort, and product liability expertise.
Luff's record of trying national cases and leading high-profile litigation includes a $15.4 million wrongful death judgment in favor of one of his clients.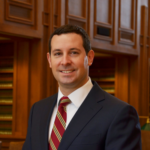 Luff also has extensive experience leading high-profile litigation and trying national cases. In the past, he has represented victims of a 2019 mass shooting at an El Paso Walmart and individuals injured as a result of negligence by trucking and transportation companies. He has also defended business interruption claims against insurance companies.
Luff's has served as a professor of law at Washington and Lee University, Sandra Day O'Connor College of Law at Arizona State University, and the University of Oklahoma. He has also served on the Board of Directors for the Texas Trial Lawyers Association.
Luff received his JD from the University of Michigan Law School, his All But Dissertation in law from the University of Oxford, and his bachelor's in government from the University of Texas at Austin.
Blake Anderson is one of eleven additions to industrial real estate company Newmark Group's offices nationwide, the only one added to its Dallas office. Anderson will serve as executive managing director. All of Newmark Group's recent new hires specialize in supply chain logistics real estate and advisory for blue-chip clients.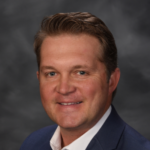 Before joining Newmark Group, Anderson served as co-branch manager and industrial services leader for the southwest region at Savills Studley for two years. He has also held a senior managing director and principal post at Cushman and Wakefield.
"The importance of bolstering expertise and insight into the industrial sector and supply chain in the market right now cannot be overstated," said Newmark Knight Frank vice chairman and Texas president, Neal Golden in a release. "The addition of Blake to the Dallas office builds on Newmark's growth momentum in North Texas, where we recently brought on Capital Markets experts Carr, Alvarado, Hill, and Murphy."
Anderson studied business at Mississippi State University.
Doug Prickett, CRE, has been named senior managing director of investments and analytics at Transwestern.
In this role, he will lead research efforts for the Transwestern organization, developing advanced analytics and using cutting-edge technologies to guide and support real estate investment strategy, market and asset selection, underwriting, portfolio management, and workplace solutions. Based in Dallas, Prickett brings more than three decades of industry experience to the company, including senior roles at Lionstone Investments, REIX Corp., and Archon Group/Goldman Sachs. He is also the co-founder of Strongside Financial Group, a diversified platform aligning capital with Qualified Opportunity Zone businesses and property for tax-advantaged investing.
Prickett's active involvement in economic and industry organizations at both the national and local levels, including the Urban Land Institute's Research Forum and the Dallas Association for Business Economics, complements his career. He has earned designations from the Counselors of Real Estate, the CCIM Institute, and the Appraisal Institute, and has been named a Homer Hoyt Fellow. Prickett will serve on Transwestern's Executive Committee and Board of Directors.
"Doug's deep market knowledge and proven success at applying data analytics to the investment process make him an exceptional fit for this role, and he will be an immediate asset to all of the Transwestern's clients," said Charles Hazen, president of Transwestern Investment Group.
Get the D CEO Newsletter
Stay up to speed on DFW's fast-moving business community with weekly news reports, interviews, and insights.