Send your company's personnel moves to online managing editor Bianca R. Montes at 

[email protected]

.
Tandem Theory 
is restructuring its leadership team—including eliminating the CEO role. Dave Kirwan, who has been CEO since 2018, will assume the role of co-chairman. Before joining with Tandem Theory, Kirwan founded marketing start-ups, including The Forbes Group, Mercury Werks, and Razor. In his new role, Kirwan will provide expertise in new business development, company infrastructure, and team building.
Industry veteran Tom Millweard (Ansira, Razor, Ackerman McQueen, and Barkley) has joined the agency as president and will focus on client strategy and spearhead leadership initiatives. Most recently, he was the executive vice president and chief operating officer at inboundgeo, a Dallas-based marketing software company.
Tom Cole was promoted to executive chairman. He began working with the agency as a marketing/business strategy consultant for the company's client, Rent-A-Center. In his new role, he oversees day-to-day senior leadership.
John South will fill the role of chief growth officer to provide merger and acquisition expertise to the company. South previously served as a board advisor and president of operations at GPO, a search technology and consulting company.
"I've enjoyed a many-years-long working relationship and many great successes with Tom Millweard and Tom Cole," Kirwan said in a release. "I am thrilled to again work alongside these exemplary leaders at Tandem Theory. We are committed to furthering client success by fostering a positive, inclusive, and entrepreneurial agency culture, lending itself to tangible results for our clients as we usher in a phase of continued growth at Tandem Theory."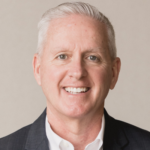 Dallas Children's Advocacy Center
's president and CEO, Lynn M. Davis, has announced plans to retire after thirty years in nonprofit management. Davis has served as president and CEO of DCAC for nearly 16 years, and once his successor is chosen, he will step down.
Under Davis' leadership, DCAC has from serving 998 people a year in 2005 to serving more than 7,300 people per year.
"In 2018, I informed the DCAC Board of Directors that I would like to retire in early 2021, once they have found a successor for my position," Davis said in a release. "Leading a nonprofit is never an easy job, but it becomes easier when you have a community of support behind you."
Davis received his master's degree in health education and promotion from the University of North Texas and his MBA from the University of Texas at Dallas. He earned his bachelor's degree in education and communications from the University of Pittsburgh-Johnstown.
Construction company
Suffolk
has hired Mark Penny as general manager of its Dallas operations. Penny will work alongside Dallas COO Mark Reed to drive the region's business planning and development, market analysis, and talent recruitment.
Penny previously served as head of construction for Katerra Construction and spent 15 years with Manhattan Construction Company in Dallas. He has led various locally recognizable projects, including the Dallas Cowboys new stadium in Arlington, TX, the George W. Bush Presidential Center on the Southern Methodist University Dallas campus, and Dallas-Fort Worth International Airport's $1 billion terminal renovation.
Suffolk chairman and CEO John Fish noted in a release that "[Penny's] strong leadership, experience with sophisticated projects, expansive network, and reputation for exceptional client service made him an ideal choice to lead our organization's efforts in this strategic regional market."
Penny received his bachelor's degree in architectural engineering from the University of Texas at Austin.
KAI Engineering
has hired Barry Timms as director of plumbing and fire protection. In addition to spearheading the plumbing, industrial, and fire protective design of KAI projects, Timms will manage accounts and processes for the engineering department.
Timms, who brings more than 30 years of experience to the table, "is a veteran plumbing and fire protection design expert who brings a wealth of industry knowledge and proven experience to our engineering practice," KAI managing partner Brad Simmons said in a release.
Colliers International
has promoted Will Haynes to managing director of office occupier services for its North Texas office. Haynes has been in Colliers' office occupier services since 2016 and has more than 10 years of experience in real estate portfolio management, consulting and strategic planning, lease negotiation, and acquisition and disposition of real estate. He will lead business development activities for the department while continuing to lead the North Texas education services practice group.
Before joining Colliers, Haynes transitioned from the banking industry to real estate in 2009, specializing in acquisitions and dispositions of multifamily properties in Dallas. He served as vice president at Emmitt Smith Realty Partners.
Steve Everbach, president of Colliers International's central region brokerage, recognized Haynes in a release saying, "He has a unique ability to communicate to multiple stakeholders in a way that instills confidence and trust among all parties involved in a transaction."
Haynes received his bachelor's in managerial science at Manhattan College.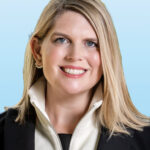 Colliers
also welcomed Sara Terry as head of its office agency leasing group in Dallas. Terry has handled more than 70 transactions in the last three years. Before moving to Colliers, Terry served as senior vice president at Stream Realty Partners, where she supervised marketing for the Trammell Crow Center—a $140 million redevelopment.
Terry received a BBA in real estate from the J. Mack Robinson College of Business at Georgia State University.
Bob Acuff will join
Younger Partners
as the lead for its new corporate services division. Acuff previously worked for Mobile Oil for 22 years, then followed Bill Cawley in 1996, staying with Cawley's firm until recently when his team at Colliers International dissolved.
"After my team disbanded at Colliers, it seemed like a good time to hit the restart button," Acuff said in a release. "Two of my former Colliers colleagues, Greg Hoffman and Bo Estes, joined Younger Partners and loved it here. I also talked with Bill about it, and he said he thought it would be a good fit for me here."
Acuff earned his BBA in finance from Texas Tech University.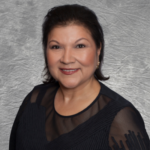 The NRP Group
has promoted Debra Guerrero to senior vice president of strategic partnerships and government relations. Guerrero, who has had a 16-year company tenure, will be working closely with the CEO and NRP Group founder, J. David Heller, on government relations and strategic initiatives aimed at expanding access to affordable housing opportunities nationwide.
In 2004 Guerrero, along with the late Dan Markson, opened The NRP Group's Texas office, which has developed more than 18,000 units of multifamily housing worth more than $2 billion. Before joining NRP, Guerrero served as a city councilwoman in San Antonio for four years.
Guerrero said in a release that she is inspired "to provide broader pathways of opportunity through affordable housing combined with enhanced resident services that address the social determinants of health so that everyone has a safe, high-quality place to call home."
Guerrero received her JD from The University of Texas School of Law, a master's in public affairs from the University of Texas at Austin, and her bachelor's in political science and government from St. Mary's University.
Sealy Investment Securities
added several senior executives to expand its sales and distribution.
Brian Rivera, who has more than twenty years of experience in financial services, will become executive vice president of business development and focus on maintaining all existing selling agreements with Sealy's current distribution partners and promoting their real estate platform by creating new connections with other independent broker-dealers, regional and warehouse firms, as well as banks, RIAs, and wealth management firms.
Dawn Impellizzeri and Brian Duffy will be vice presidents and work with the existing wholesale team. Impellizzeri has held roles at a variety of companies over her 29 years in the field and will be responsible for marketing and sales in the company's Midwest region. Duffy is also an industry veteran and will work on sales in the company's South-Central territory, which includes Texas, Oklahoma, Arkansas, and Louisiana.
Rivera received his bachelor's i
n business, management, marketing, and related support services from Franklin and Marshall College.
Impellizzeri received her bachelor's in finance from Central Michigan University.
Duffy received his bachelor's degree from Widener University.
Title Partners
has hired Daniel Lorimer and Michael Haas as senior vice presidents of business development.
Lorimer, who has close to four decades of experience in the industry, previously served as a senior vice president of a Dallas-Fort Worth-based national title company. In his new position, he will create new transactions, provide responsive communication between clients and escrow teams, and maintain existing accounts.
Haas, who has over 30 years in the title business, previously served as a vice president of commercial services for a national title company. He will now work on regional business development for Title Partners, advise clients on local real estate practices, and underwrite policies.
"[Lorimer and Haas'] abilities to establish and maintain beneficial relationships between customers, vendors and peers will enable us to bring a deepened level of commitment and experience to an even wider group of clients," said Title Partners president Laurie Leenhots in a release.
Lorimer received a bachelor's in industrial distribution from Texas A&M University, and Haas received a bachelor's of History from the University of Wisconsin-Madison.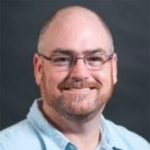 StackPath
has hired William Charnock as their new chief technology officer after receiving Series B funding. According to
Dallas Innovates
, the addition of a CTO is expected to help StackPath continue its global growth and presence in the edge computing market.
Before his role at StackPath, Charnock served as senior director of network strategy for Fastly and as co-founder and former CEO of PacketFabric. He has more than 20 years of experience in edge computing.
CEO Christopher Turco acknowledged Charnock's strengths in a statement to
Dallas Innovates,
saying, "Will is well known for his technical engineering and operations leadership. His success in building high-scale infrastructures and networks will be paramount as we further stake our leadership position at the edge. We are moving very quickly to the edge, and the timing could not be any better for Will to join us."
Charnock attended the University of Houston.
Get the D CEO Newsletter
Stay up to speed on DFW's fast-moving business community with weekly news reports, interviews, and insights.