As unique as 2020 has been so far, there are still some things that haven't changed. Stifling late summer Texas heat, my trusty barbeque order (1/2 lb. lean, two ribs, one ring sausage, and jalapeno preferred), and economically induced merger, acquisition, and consolidation activity.
I could, without a doubt, fill the rest of this space with my longings for friendly backyard barbecues and the warm embrace of the Texas sun, but the good folks at D CEO Magazine would probably appreciate it if I focused more on the specific factors that support a successful merger or acquisition.
The goal of any M&A is for the newly combined organization to achieve better results than it could on its own. However, this isn't always the result. According to Deloitte's 2020 M&A Trend Report, three reasons M&A transactions fail to deliver the expected results include; execution/integration gaps, not achieving expected cost synergies, and not achieving cultural alignment.
Successful mergers, acquisitions, or consolidations come down to the "three P's"—people, process, and place.
People
For nearly everyone, change is hard.
Managing the change efforts begins by building trust with employees and making them feel part of the process. The effects of planning for employee needs during the process are evident when operations reach normal or even improved levels right after the merger. However, it's not enough to focus on just the requirements and systems of integration, but there must also be ample support for the most fragile and fluid of assets, the employee.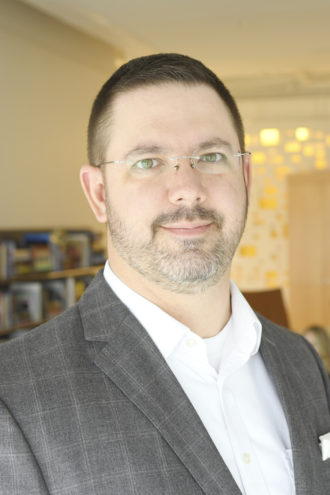 When employees understand what is happening and what they can expect, they are more likely to approach change with an open mind and a willingness to adapt. Sincerely engaging employees during the transition sends the message that their concerns are significant and valued by leadership.
For many employees, this is a period of high anxiety and fear. Infusing your transition with compassion and empathy will lead to employees who feel valued and increase the level of trust in leadership, which in return leads to increased buy-in and engagement. According to Kelly Baughman, PDR's director of consulting services, who has worked on multiple Fortune 100 Mergers & Acquisitions, this is an area that is often overlooked and can cause friction and undesirable results in employees.
Process
For any merger, acquisition, or consolidation, speed to productivity is the key to achieving the expected return on investment.  That all begins by creating a positive experience for those managing the process, and for the employees on day one.
Understanding the supply and demand solution of the physical integration (portfolio planning) and executing the solution strategy (migration planning) will make the transition for employees as smooth as possible without sacrificing time or business goals. Planning, being prepared, and providing adequate resources leads to smooth integration and reduces employee anxiety.
When employees feel like their needs have been considered, they engage quickly, adopt changes, and maintain productivity.  Getting to that point, however, is a complex and ever-changing process that requires a team dedicated to ensuring each piece of the puzzle is considered during M&A activity planning.
Establishing and communicating clear, defined, and consistent rules for employees and managers is essential at the outset of the project. The physical move and integration are the first tangible experience employees will have with their new managers and coworkers.  It indicates how the new organization will function.
The power of this experience cannot be underestimated, and it will shape the perception of the new organization in the minds of employees and investors.
Place
Often, when two companies come together, they don't have the luxury of building to the exact requirements of the new organization and must make do with existing conditions. And to complicate matters, there may be vastly different workplace strategy concepts between the organizations.
The process of deciding, and planning for, a new unified enterprise strategy that will support the performance expectations of the new organization but also deliver the expected real estate synergies in the deal is called Workplace Strategy. How much real estate is needed?  What are the new utilization standards, space allocation, and work types that will be supported? Which real estate best fits all these criteria, and what changes will need to be made?
Employees must be prepared and know what to expect. So many things have been coming at them during this process that the last thing you want them to worry about is how they are going to function in the new workplace. Communications, training, and available resources are critical to a smooth transition.
Last but not least is how the brand of the combined organization is presented and infused into the new workplace. This is often overlooked, but it will speak volumes about the success of the merger and how the new organization intends to reach the hearts and minds of their employees.
As seasonable as the Texas heat, and as inevitable as a trusted barbecue order, there's no doubt that we're entering a time when companies will look to improve their market position or acquire new talent and technologies through mergers and acquisitions.
However, companies will also use these same tools to reduce costs through real estate consolidations. In either event, change is difficult, and your plans will be challenged early and often. If you lead with empathy for your workforce, move with speed and purpose, and employ a People, Process, and Place approach, a successful change will be your reward.
Marc Bellamy is a partner and principal with PDR, who leads the Dallas office and has 20 years of experience in interiors, base building design, and real estate development.
Get the D CEO Newsletter
Stay up to speed on DFW's fast-moving business community with weekly news reports, interviews, and insights.