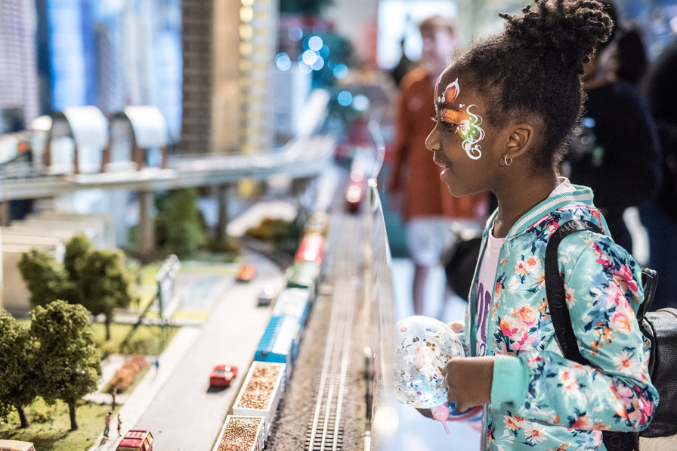 Conversation With: Ronald McDonald House of Dallas CEO Jill Cumnock
As the nonprofit's cherished Trains at NorthPark event goes on, we talk about the challenges of fundraising during a pandemic.
No industry has been spared from the financial ramifications of the COVID-19 pandemic, including nonprofits.
Shrinking lists of individual and corporate donors and the inability to host critical fundraising events, combined with increased community need, has forced many charitable organizations to get creative.
Jill Cumnock, CEO of the Ronald McDonald House of Dallas, and her team are no strangers to the impacts of the pandemic. They have had to cancel several significant events and make the switch to virtual fundraising, a foreign concept to some of their key donors.
"We've just been touching base with our donors. First checking in to make sure they're all doing okay, and then letting them know what we're doing and how we're doing it, and that we're still serving families," she told D CEO.
Fortunately for Cumnock—and those who have cherished the nonprofit's annual Trains at NorthPark—the show will go on. For the past 32 years, the event has helped raise a significant portion of funding for the Ronald McDonald House of Dallas—more than $13 million for the more than 39,000 families of seriously ill children served.
D CEO talked with Cumnock about planning for the holiday exhibit and what it looks like to fundraise during a global pandemic.
D CEO: What has it been like to lead a nonprofit during this time?
CUMNOCK: "I was working for a nonprofit when we had an influx of people as a result of Hurricane Katrina, working around the clock to try to take care of folks. And even experiencing that, this [pandemic] has been the most challenging because we've had to have people work from home, yet we are still serving families. We've never stopped serving families. And fundraising has certainly been a challenge. You don't' t know which of your donors are impacted themselves financially by COVID-19 and which ones aren't, and we want to be highly sensitive to that."
D CEO: How has the annual Trains of NorthPark exhibit been impacted by the events of this year?
CUMNOCK: "We're going to have increased cleaning. We're going to have to eliminate some of our more interactive pieces that the kids will touch all the time. We're going to ask that people buy their tickets ahead of time to try to limit as much person to person contact as we can. And, we're just going to be having to count the number of people in the space, and hope that everybody who comes still has a wonderful experience. Our hope is that people are going to say 'It's tradition, it's something we do every year,' and that they're looking forward to it because we are going to make it a very safe experience for everybody."
D CEO: How much do you typically raise from the exhibit, and are you expecting that to change this year?
CUMNOCK: "Typically, we raise over half a million dollars from this event. We're at $3.4 million budget, so that's a big chunk of it. We're excited that we're going to be able to move forward and still have this event, but we also anticipate about a 50 percent decrease in our ticket sales, because of having to limit the number of people in the space."
D CEO: What would you say are the biggest challenges when it comes to fundraising during a pandemic? How have you overcome them as a leader?
CUMNOCK: "The old adage that it's a marathon and not a sprint is certainly true now. I'm at the House one to two times a week, just so that the staff that are there all the time see me and see that I'm there to support them. I've been impressed by the commitment of our staff to do whatever it takes to make sure that we can serve our families. From a fundraising standpoint, we, like many nonprofits, rely heavily on events for fundraising, and so this is making us take a look at the way we fundraise and get more creative, and reach out and get more one-on-one with our donors."
D CEO: How important is corporate citizenship when it comes to fundraising? How have you seen this evolve over the years?
"It's critical. Individuals can only do so much."
CUMNOCK: "It's critical. Individuals can only do so much. I know I am much more likely to support a business that I see contributes to the community, whether it's to the McDonald House of Dallas or any other nonprofit. Corporate giving is essential to nonprofits, probably more so now than ever. I know businesses all over are being impacted by this, but for those that can help, and those that could still give some financial support, it is certainly needed now more than ever."