Cities across the globe are seeing COVID-19 play out in very different ways. This is unsurprising since each place has its unique cultural, physical, institutional, and demographic characteristics. As a resilience planner for AECOM, I've been curious about whether the different outcomes are a result of inherent context or individual choices and behavior.
A critical part of a resilience planner's job is to prepare communities for future shocks, while also addressing the structural weaknesses and inequities built into our cities so that all communities have the opportunity to thrive. We refer to shocks as sudden events that impact vulnerable people and systems such as pandemics, natural disasters, or economic recessions. Resilience then is the ability for communities to anticipate, withstand, and bounce back from shocks as well as long-term chronic stresses. Through this lens, COVID-19 presents an opportunity to understand the ways in which we can better address the existential and single most important crisis of our lifetime—the climate crisis.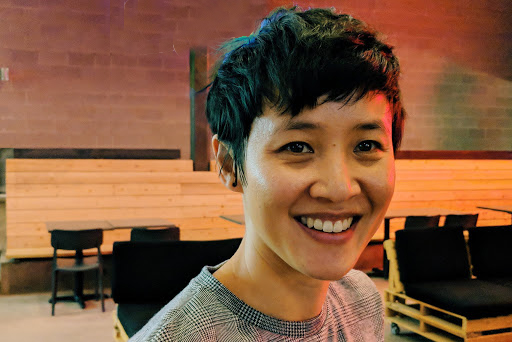 When countries around the world began responding to the COVID-19 crisis, Sweden took a far more relaxed approach than its European neighbors, avoiding mandates to decrease the movement of people. Their strategy was primarily to reduce surges in hospitals and keep businesses open.
At the time of writing, Sweden has suffered more deaths per million people compared even with the U.S. Additionally, their economy did not fare any better than its neighboring countries due to changes in consumer behavior and its ties to global supply chains.
On the other end of the spectrum, New Zealand took a "life-first" approach and imposed lockdown after just a few reported COVID-19 cases appeared. Throughout the initial weeks of lockdown, Prime Minister Jacinda Ardern provided frequent updates from her home via Facebook Live to New Zealand's residents. In many of the videos, she casually films herself with her phone and in very simple terms, explains the rationale behind the strict policies being implemented and the benefits New Zealanders could see if they take care of each other. New Zealand just marked 100 days without community spread.
How do these, and other stories help us collectively work towards addressing the climate crisis in our own communities?
As resilience planners, we learn that environmental, economic, and social systems are highly interconnected and therefore need to be considered holistically. As we hear the debates about balancing the economy with public health and think about extreme weather risks that are becoming more common due to climate change, we have to recognize that people will struggle to support their families if their houses get flooded every month, and an economy cannot thrive without a healthy workforce.
Resilience planners also learn that in order to address complex societal challenges, technical solutions alone are ineffective unless they go hand in hand with communication strategies that reach and resonate with all communities, facilitating behavior change. From very early on in this pandemic, one thing was clear; reduce transmission by ensuring that people stay at home or social distance when out. Technically this is very simple, however, few would disagree that the way in which governments translated that message to their constituents, resulted in remarkably different outcomes.
City governments will need to strike a balance between inspiring action and enforcing policies that lead to behavioral change. That said, irrespective of the policy, if we're asking communities to change the way they lead their everyday lives, the messenger needs to be authentic, trusted and transparent, and the message needs to be consistent and clear. In a region that is culturally and racially diverse, in order to ensure all communities and particularly those that are most vulnerable, that means customizing that message so that it resonates with different communities across the region.
Building resilience in the North Texas region will take collective and unified action with broad participation from residents, businesses, and the public sector.
The City of Dallas has taken the lead by first adopting the Resilient Strategy in 2018 and the Comprehensive Environmental and Climate Action Plan (CECAP) in May this year.
During the 15-month CECAP planning process, the City of Dallas worked with AECOM along with more than 35 other organizations. I served as deputy project manager for the CECAP and supported Dallas in hosting more than 200 in-person conversations with community members and received input from every zip code in the city. Of the CECAP's 97 actions, about 20 percent are educational actions, which are intended to increase the community's awareness of the risks of climate change and the benefits of collective action.
These efforts to build trust and facilitate two-way communication between city leaders and constituents will need to gain momentum and occur throughout the region and state. The CECAP is an important milestone for Dallas, but the real effort starts now. Collective change happens when every one of us begins to have conversations within our own networks about how we can secure a safer and more equitable future.
Tatum Lau is the senior urban designer and planner for AECOM.
Get the D CEO Newsletter
Stay up to speed on DFW's fast-moving business community with weekly news reports, interviews, and insights.