After decades of following a traditional model, retailers have been slammed in recent years by industry-altering trends. The biggest, of course, is the increased competition from online giants like Amazon and e-commerce itself—which, for many, is both a challenge and an opportunity. Still coming to terms with those changes, retailers were dealt a devastating blow with the onset of COVID-19, when shelter-in-place orders forced stores to close then focus on e-commerce and curbside pickup models.  
The challenges have been especially notable in North Texas, where shopping is a recreational activity. The region also is home to a number of major industry players. Some have been plunged into bankruptcy and are dealing with multiple store closures and potential buyouts. Others are seeing record sales.
Here's a look at trends we're seeing.  
Home Projects
are Booming
Sales were down 38 percent year-over-year for Dallas-based value home product retailer At Home Group during its first quarter of the fiscal year 2021, and it has made quite a recovery. Its second-quarter earnings reached $515 million in sales and $82 million in revenue, a comparable store sale increase of 42 percent. These earnings were high enough to significantly increase At Home's liquidity and allowed them to pay off a $425 million asset-based loan. At Home Group opened six new stores during its first quarter and sold three more in July for $33 million. It has not had to close any of its 219 stores permanently.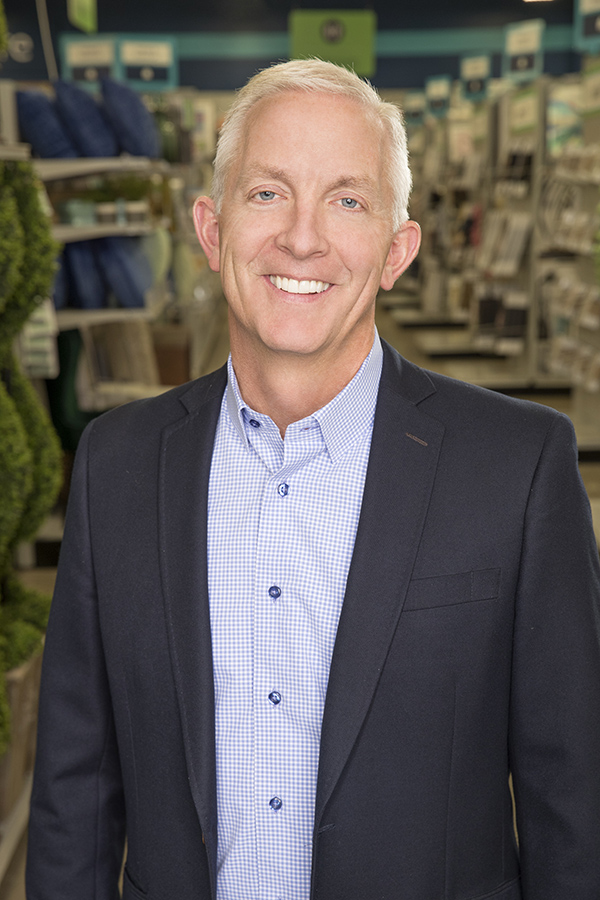 The home-product retailer also welcomed back over 85 percent of furloughed store employees and 30 percent of furloughed corporate team members by June. Previously made pay cuts were fully reversed in July. CEO Lee Bird said the brand has been fortunate as consumers are trending toward affordable discounters like At Home during the current recession.
"Our type of retail, which is value-based home décor, we are winning," Bird said. "In other sectors of retail, there is not as much demand."  
Irving-based craft company, Michaels saw a comparable decline in sales to that of At Home Group's first quarter, reporting a 28 percent year-over-year decrease in sales. The brand quickly adapted to curbside pickup and e-commerce demands, however, using in-store inventory to meet a 296 percent increase in e-commerce sales. By the beginning of June, roughly 1,000 of the company's 1,273 stores were reported open and fully operational.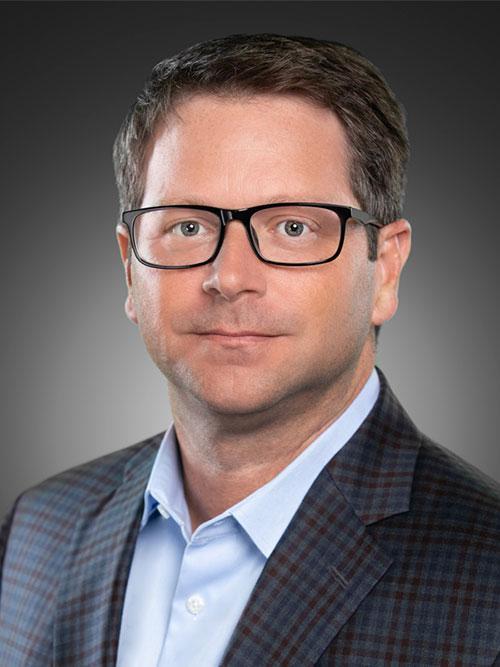 CEO Ashley Buchanan echoed similar sentiments to Bird surrounding increased demand for home projects and expediting e-commerce initiatives. For Michaels, the next step is geofencing. The company is working on updating its app to track customer's locations so that when they arrive at a store, their order is ready and brought to them.
"Everything that we rolled out—whether it's ship to store, curbside, or same-day delivery—that was just 1.0," Buchanan said. "We have a really long roadmap just to keep improving upon it."  
The Container Store's first-quarter earnings reflect the same roughly 28 percent decrease reported by other industry players, and the brand saw online orders nearly triple, which forced company leaders to navigate inventory challenges to ensure The Container Store's two distribution centers could meet demand. Liquidity remains strong according to CEO and Chairwoman Melissa Reiff. 
"Many companies had to immediately evaluate their liquidity," Reiff said. "Ours is strong and continues to be strong."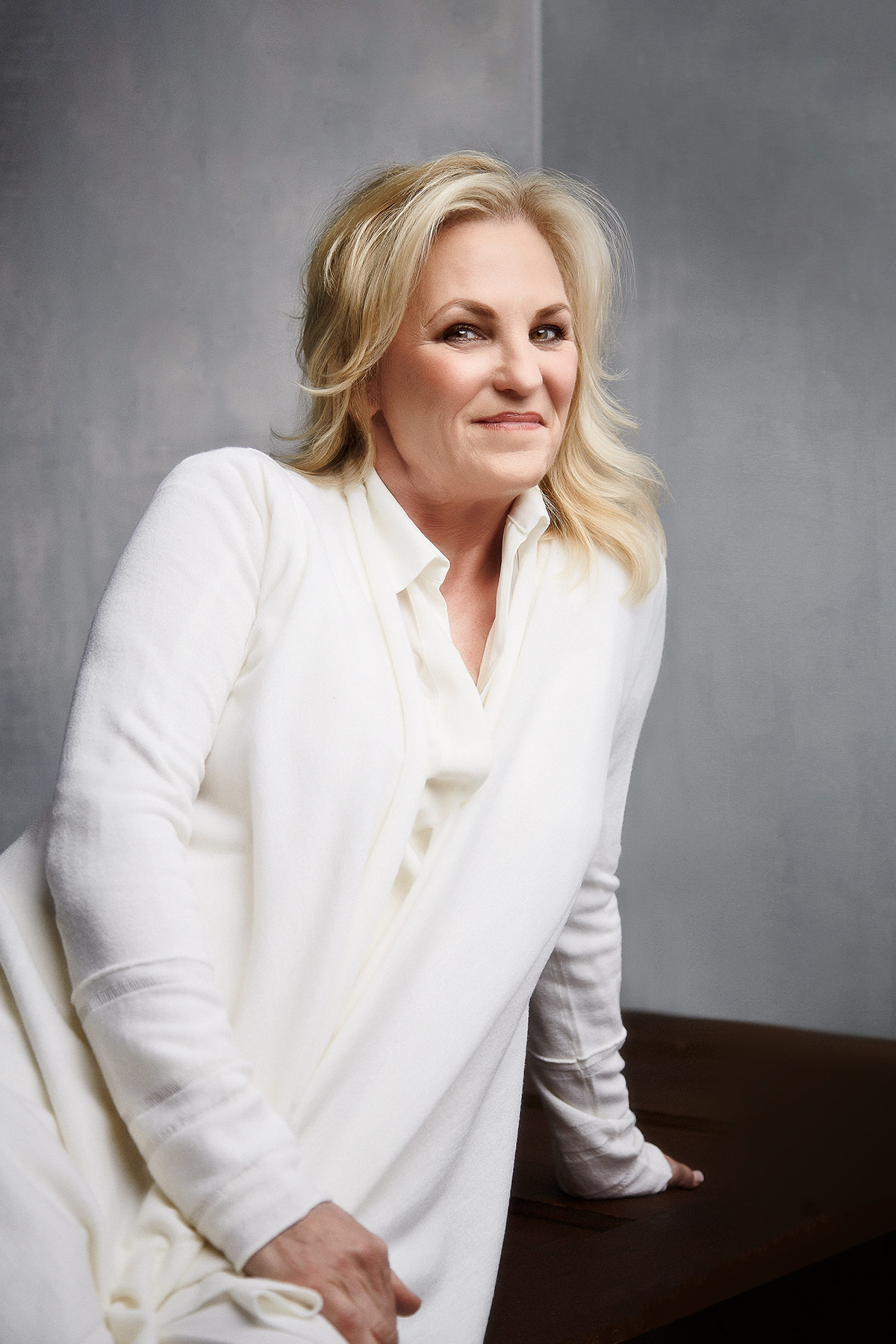 Although Reiff did not have to shutter any of the company's 93 stores, furloughs and layoffs were unavoidable. Since then, Reiff said, The Continer Store has been able to rehire some who were displaced. The company, like many retailers, she says, is making its way through disruptions and opportunities. "I think we are all kind of in the same boat, trying to figure out the challenges and figure out the business opportunities that will result from COVID," Reiff said.  
Another home products player, Fort Worth-based Pier 1, filed for Chapter 11 bankruptcy in February, hoping to sell, and had plans to close 400–450 stores nationwide. By May, the company had filed a motion to wind down business operations. All of its stores would close, remaining inventory would be sold online and in-store as possible, and its assets, e-commerce site, and intellectual would be sold in a court-supervised procedure.
"Unfortunately, the challenging retail environment has been significantly compounded by the profound impact of COVID-19, hindering our ability to secure such a buyer and requiring us to wind down," CEO Robert Riesbeck in a release. 
The company's intellectual property sold to Retail E-commerce Ventures in July for $31 million. REV—co-owned by former NASA scientist Alex Mehr and social media influencer Tai Lopez— plans to launch an e-commerce business under the Pier 1 name at the close of August. For now, the Pier 1 website is directing customers to nearby stores—many still open for liquidation and going out of business sales—including 14 in DFW. Retail E-commerce Ventures also owns Linen 'n Things and Franklin Mint.
Pent-Up Demand
Grapevine-based video gaming company Gamestop reported a 30 percent decrease in comparable sales globally during its first quarter—a drop that follows a long and hard-fought fight for financial reform. The company announced a plan to increase financial performance in September 2019, and in May, reported a $401 million reduction in debt as a result. It also did not furlough any of its corporate employees during COVID-19.
CEO George Sherman said competition with streaming services has not been an issue and hardware, such as mice and keyboards, sold well during the pandemic. 
Although it seems progress may be underway, first-quarter earnings reveal a remaining $417 million in debt still on Gamestop's balance sheet. The brand also closed more than 300 stores this year, though Sherman maintains these decisions were made independent of COVID. Recently, the brand closed an exchange offer with shareholders at the beginning of July for roughly $2.16 million.  
Now, Sherman looks forward to the releases of new gaming systems this winter and expects the industry as a whole will benefit from pent up demand as we move forward. 
"It's been a difficult stretch, very candidly, and you can see the long list of those who have not made it through without going into bankruptcy," Sherman said. "I think for the survivors, there's going to be less competition, and I think that there have been clear winners certainly in the big box category coming out of this. … I think the industry as a whole will benefit from some level of pent up demand." 
Online Sales Soar Across Product Specialties
After struggling through debt and a refinance in early 2018, Richardson-based Fossil Group reported a comparably small 16 percent drop in sales worldwide for the first quarter. 
"As people around the globe continue to face the many challenges presented by COVID-19, we are taking actions to mitigate the headwinds and chart our path forward amid a new operating environment," CEO Kosta Kartsotis said in a release. 
Fossil told DMN reporters that online sales were up 200 percent in May. compared to prior years. The brand began reopening stores in June and shared its plans to close 100–150 stores worldwide this year with the Dallas Morning News. It also discussed plans to cut 10 percent of corporate staff at the start of July with reporters.  
A part of jewelry group Signet Jewelers Limited, Coppell-based Zales has had store closures and seen online sales increase, like those of its fellow industry players. Many of Signet's roughly 400 store closures demonstrate an industry move away from malls.
"We've really been looking at customers, interested in where they want to shop," said Signet president Jamie Singleton, "and exiting smaller volume and declining malls. And we continue to do that"
An omnichannel approach accelerated e-commerce sales for Signet to 55 percent according to first-quarter earnings reports, and the group's focus seems to reflect this increase with the appointment of a new chief digital officer in June.  
Clothiers are Worn Down
When the coronavirus forced many businesses to temporarily shut down earlier in the year, retailers like Neiman Marcus were purshed to declare Chapter 11 bankruptcy.
"Like most businesses today, we are facing unprecedented disruption caused by the COVID-19 pandemic, which has placed inexorable pressure on the business," CEO Geoffrey Van Raemdonck said in May about the move.
The luxury retail giant plans to complete a reorganization later this year that will free it from $4 billion dollars of debt. It has had to deal with other issues, too. After reports emerged that the Neiman Marcus board had overestimated the value of a Munich-based e-commerce asset during a 2018 transfer to creditors, there was a question as to whether the company was actually solvent during that time. The matter was recently settled in an agreement that included 140 million shares and $10 million in cash, according to reports.
The Neiman Marcus store in NorthPark Center is one of only two stores open nationwide. Others have been shuttered or are being used as a means of procuring funding. The brand's newest location at Hudson Yard in New York is among the latest closures, and Neiman's has tried to sell leases on stores in Walnut Creek, Washington D.C., and other locales.  
Roughly a week after Neiman Marcus announced the start of Chapter 11 proceedings, fellow clothier JCPenney Co. revealed a similar reorganization was underway for its own brand.
"The American retail industry has experienced a profoundly different new reality, requiring JCPenney to make difficult decisions in running our business to protect the safety of our associates and customers and the future of our company," CEO Jill Soltau said in a May release. The reorganization aims to lead JCPenney out of several billions of dollars in debt. 
The Plano-based company received approval to access its $500 million in cash collateral in mid-May and $900 million in financing from existing lenders, including $450 million of new money at the beginning of June. It also began its first phase of 152 planned store closures nationwide, including six in Texas and two in DFW. The brand has reopened roughly 500 stores since restrictions have been lifted, according to Soltau, but reductions were unavoidable.
A few weeks ago, the company announced plans to cut 1,000 corporate, field management, and international positions and gained access to its second round of $225 million in financing. It also plans to close 150 of its locations, and last week sold its flagship, 8,000 square-foot store in Kemmerer, WY. Twenty-four more properties are listed, and 142 leases are for sale in 15 states according to recent reports. The deadline to bid on these properties is September 9.
JCPenney Co. had three buyout offers on the table ,but it recently announced plans to hold off in hopes of higher bids: Previous offers of roughly $1.8 billion do not match the $2.2 billion in debt the company has accrued.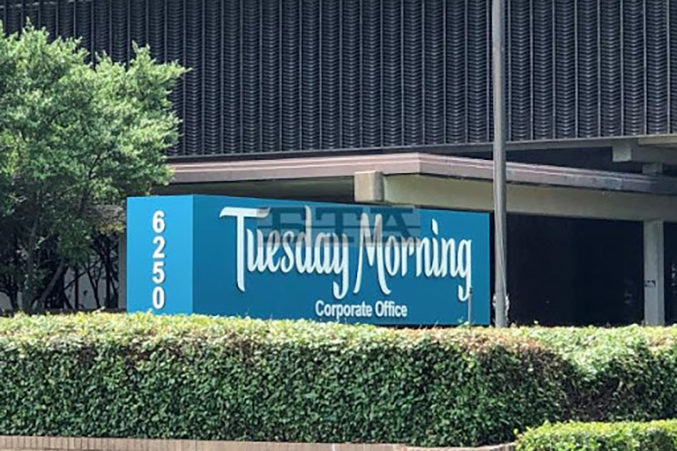 Dallas-based Tuesday Morning filed for Chapter 11 bankruptcy just one day after JCPenney and announced planned to close nearly a third of its 687 stores nationwide.
"The complete halt of store operations for two months put the company in a financial position that can be effectively addressed only through a reorganization in Chapter 11," said Tuesday Morning CEO Steve Becker in a release. At that time, the company planned to exit roughly 100 additional leases, keeping 450 of its locations.
By the beginning of June, Tuesday Morning had secured $125 million in financing. The company plans to begin closing 132 of its store locations this summer, including stores in Arlington, Dallas, Irving, and Richardson.
Get the D CEO Newsletter
Stay up to speed on DFW's fast-moving business community with weekly news reports, interviews, and insights.