Irving-based Michaels Cos. has named Michael Diamond its new chief financial officer effective Sept. 1. Diamond was most recently the CFO of Pizza Hut and brought more than 15 years of experiencing leading finance functions to the table.
"Throughout his career, Mike has demonstrated the ability to streamline and integrate financial operations while successfully moving strategic initiatives forward," said Michaels Cos. CEO Ashley Buchanan in a release. "His experience will play a pivotal role in supporting our ongoing efforts to position Michaels for sustainable, long-term growth."
Diamond has an MBA from Harvard Business School and a bachelor's in finance from the University of Notre Dame.
Pizza Hut has appointed Chequan Lewis as its first chief equity officer. In this role, Lewis will help create structures, processes, and decisions that create a more equitable workspace for the brand's workers, franchisees, and customers. He previously held a post as a director on the Pizza Hut legal team, and most recently, was senior director of the Pizza Hut Express division.
"I am excited to lead this critical work during this moment in our brand's and nation's history," said Lewis in a release. "Pizza Hut occupies a unique space in our cultural landscape, and I believe we can help make our world a more vibrant place by chasing equity with intentionality, authenticity, and humility."
Lewis got his J.D. from Harvard Law School and a bachelor's in political science from Howard University.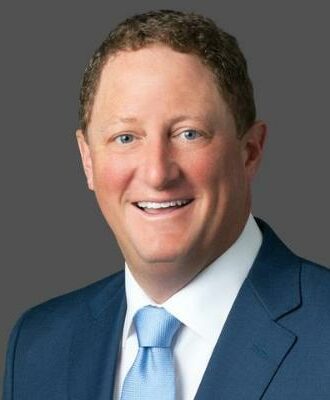 Airline industry finance lawyer Bart Biggers will join Sidley Austin as a partner in its mergers and acquisitions and private equity practice groups. Biggers will also co-lead the firm's aviation practice group.
Biggers was previously the chair of the Corporate, Commercial Transactions, and Outsourcing Practice Group, as well as the Airlines Industry Group at Winstead PC. He specializes in advising airlines on acquisitions, fleet management, business process outsourcing, supply chain and procurement, human resources, and operations.
"[Biggers'] addition aligns with our strategic plan to continue building out our corporate capabilities in Texas and on a national scale," said Yvette Ostolaza, managing partner of Sidley's Dallas office and member of the firm's Management Committee, in a release. "As a seasoned practitioner, Bart brings preeminent experience and industry insight that will strengthen our ability to counsel clients in today's evolving landscape."
Biggers got his J.D. from SMU Dedman School of Law, and his bachelor's in political science from TCU.
Comerica Bank has hired Amanda Mahaney to be its Dallas market president. In this role, she will oversee business and community development efforts in the retail, commercial banking, middle market, and wealth management sectors in Dallas.
Before this post, Mahaney had held a variety of positions at Comerica, reaching back two decades. She was promoted to senior vice president and department manager of middle market and business banking in February 2020, managing seven loan groups in North Texas, Florida, and Arizona. She has also directed the recruitment, development, and retention of women Comerica's Dallas market since 2018 as chair of the North Texas Women's Forum.
"Amanda has been a top performer throughout her career at Comerica," said Texas Market President Brian Foley in a release. "The positive impact she has made on our business banking and middle-market departments in North Texas, Arizona, and Florida makes her well-positioned to direct our Dallas Market operations successfully."
Mahaney holds a bachelor's degree in finance from Oklahoma State University.
Simmons Bank has named Mike Crawley community president for its Gainesville market. He previously served as community president for Holdenville and Wewoka, Oklahoma at First United Bank.
"Mike brings nearly 35 years of industry experience to our Gainesville team and customers," said Randy Hensarling, Texas regional president for Simmons Bank in a release. "His expertise in all aspects of banking, management, and credit is backed by an outstanding track record of community service, which matches Simmons' own community bank culture."
Crawley received his bachelor's in business, management, marketing, and related support services from Northeastern State University.
Nonprofit Hope Cottage, which helps provide nurturing homes for children through foster care, adoption, and parent education and support, has named Teresa Lenling its CEO. Lenling most recently held a post as the vice president of school and community engagement at the Perot Museum of Nature and Science, where she created the vision and operations for the education team.
"As we embark on a new strategic plan this year, [Lenling] has the right mix of expertise and community connections to increase the impact and visibility of our work, ensuring children grow up in the best environments possible," said Kerry Fitzgerald, chair of the Hope Cottage board of directors, in a release.
Lenling holds a bachelor's in psychology and biology from the University of South Dakota and is completing her MBA at Baylor University.
Fiduciary services, commercial real estate, and hospitality firm Trigild has partnered with Ian V. Lagowitz and his company, IVL Group. Lagowitz founded fiduciary, and trustee services firm IVL Group roughly 25 years ago. He specializes in asset management and distressed assets.
The IVL Group founder also adds, "Both companies have a history of steadfast success, and IVL Group's East Coast relationships combined with Trigild's breadth of work nationwide is sure to bring new and exciting things to our industry."
Send your company's personnel moves to online managing editor Bianca R. Montes at [email protected].
Get the D CEO Newsletter
Stay up to speed on DFW's fast-moving business community with weekly news reports, interviews, and insights.