Tomorrow, eight North Texas businesswomen will be recognized for their contributions to local STEAM sectors at an event hosted by the Dallas chapter of nonprofit group The Links, Incorporated.
Spanning science, technology, engineering, the arts, and math careers, the Women Who STEAM Awards honor local women leaders who have done exceptional work in their respective industries and given back to their workplaces and communities through serving, teaching, excelling, aspiring, and mentoring.
The second annual event will be virtual and also celebrate six graduating scholarship students in The Links, Incorporated's STEAM academy, which provides opportunities for young women of color to interact with STEAM ideas, careers, and concepts outside of school. The program also serves as a fundraiser for the STEAM Academy.
"We have identified a slate of some phenomenal women across very diverse and broad backgrounds in the areas of STEAM," said Effie Booker Dennison, event co-chair and executive vice president and director of community development and corporate social responsibility at Texas Capital Bank.
This years' honorees are:
Stephanie G. Adams—Dean and Lars Magnus Ericsson Chair, Erik Jonsson School of Engineering and Computer Science, University of Texas at Dallas
Ellen Barker—Senior Vice President and Chief Information Officer, Texas Instruments
Holly Crowder—Chief Human Resources Officer, The Beck Group
Koshi Dhingra—Founder and CEO, talkSTEM
Temple S. Howell-Stampley—Chair and Program Director, Department of Physician Assistant Studies, Professor of Medicine, Division of General Internal Medicine, University of Texas Southwestern Medical Center
Mylene Mayers—GM/Chief Customer Officer & CXO ITx Consumer Experiences Division, Toyota Motor North America
Lily Cabatu Weiss—Executive Director, Dallas Arts District
Deepali Palta—Global R & D Director, PepsiCo
"It's just a great way to culminate a lot of the hard work that people have been doing around girls in STEM and women in STEM," honoree Ellen Barker of Texas Instruments said.
The timing of the event, with increased awareness surrounding social justice, diversity, and inclusion, adds an extra element to the impact and relevancy of these awards for many involved.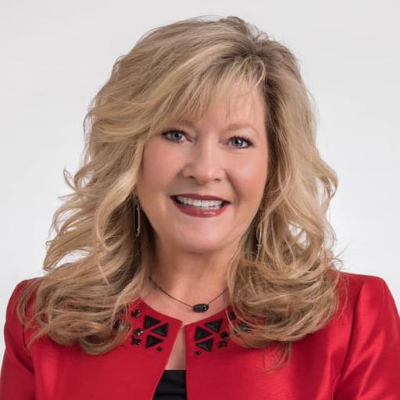 Nonprofit talkSTEM CEO Koshi Dhingra, hopes it will amplify its call for equity in STEAM.
"My hope is that the timing of this is great, and that people can really put the spotlight on this issue, "she said. "It is in all of our best interest to make sure that there is equity in this space, and there is currently not."
Recent research suggests that only 37 percent of STEM leadership roles in the media—roles very visible to young women—are played by women. Reports also suggest that locally, Dallas' tech sector lags in equitable pay and representation: Dallas ranked 54 out of 59 cities judged for their friendliness to women in tech.
But job offerings in local STEAM sectors are available—and many outside the stereotypical roles imagined. Honoree Holly Crowder, who took an unconventional road to a leading HR position at construction and architecture firm The Beck Group, hopes the event will help serve to showcase the diverse array of career options included within STEAM fields and provide an opportunity to spotlight women leaders in STEAM.
"We aren't seen as the leaders in those industries and those work areas," she said. "I think the opportunity to have an event that celebrates just that means a lot."
Get the D CEO Newsletter
Stay up to speed on DFW's fast-moving business community with weekly news reports, interviews, and insights.