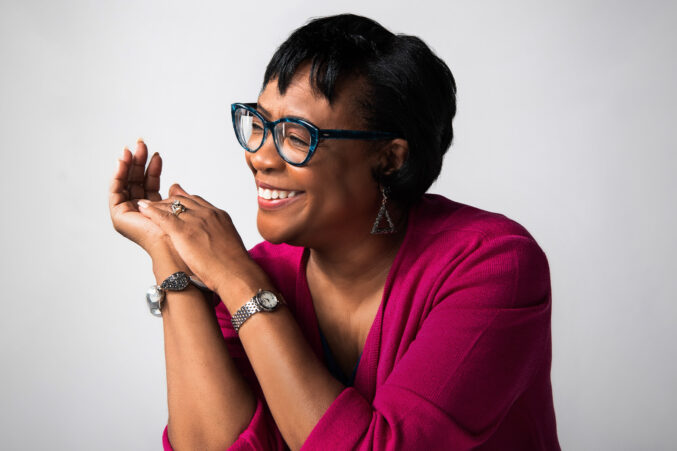 D CEO Reveals Winners of Third Annual Nonprofit and Corporate Citizenship Awards
Dallas Mavericks, Celanese Corp., Kimberly-Clark, and Craig Hall among those honored at virtual event.
Bolstered by deep corporate support, Dallas-Fort Worth has one of the most powerful nonprofit communities in the country. Its strength was on full display and celebrated this week as 20 winners were revealed at D CEO's third annual Nonprofit and Corporate Citizenship Awards, presented in partnership with the Communities Foundation of Texas.
Celebrating the efforts of local nonprofit organizations and professionals, and the companies and business leaders who support them, the program saw the addition of two new COVID-19 categories to honor the region's response to the pandemic. Winners were Kimberly-Clark Corp. on the corporate side, and United Way of Metropolitan Dallas on the nonprofit side. Other winners include Craig Hall (Corporate Leadership Excellence), Dallas Mavericks and Mavericks Foundation (Corporate Social Responsibility), and The Family Place's Paige Flink (Nonprofit Leadership Excellence).
Mark Cuban was honored with a special Community Hero Award.
The competition was particularly tough as D CEO received more than 510 nominations this year. Below is a list of winners and finalists in each category. Read about the organizations, companies, and leaders honored in this month's issue of D CEO. Also be sure to check out extended reports on honorees, category by category, to be published throughout August and September, here.
CORPORATE CITIZENSHIP CATEGORIES

COLLABORATION OF THE YEAR
WINNER: Capital One, Major League Hacking, NAF Academies, Dallas ISD, Plano ISD, Uplift Education
FINALISTS: NEC Corporation of America, Park Place Dealerships and Children's Health, Vizient and Dwell with Dignity 
CORPORATE LEADERSHIP EXCELLENCE
WINNER: Craig Hall, HALL Group
FINALISTS: Kevin Akers at Atmos Energy Corp., Mark Rohr at Celanese Corp., Susan Salka at AMN Healthcare Services 
CORPORATE PARTNER OF THE YEAR
WINNER: Toyota and Texas Special Olympics
FINALISTS: Deloitte and Children's Chorus of Greater Dallas, NorthPark Center and Dallas CASA, SRS Cypress Equities and Alzheimer's Association 
CORPORATE SOCIAL RESPONSIBILITY
WINNER: Dallas Mavericks and the Mavs Foundation
FINALISTS: Bank of Texas, Hollman Inc., PNC Bank, Texas Instruments
COVID-19 COMMUNITY IMPACT
WINNER: Kimberly-Clark Corp.
FINALISTS: Mark Melton at Holland & Knight LLP., Sean Terry at Centurion American Development Group 
IN-KIND SERVICES SUPPORTER
WINNER: Baker Botts
FINALISTS: Caddis Healthcare Real Estate, Orangetheory Fitness, Weil Gotshal & Manges.
INNOVATIVE COLLABORATION
WINNER: Celanese Corp. and Social Venture Partners
FINALISTS: Charles Schwab & Co. and Boys & Girls Clubs of America, DPR Construction and Carson Leslie Foundation and Children's Medical Center's Women Auxiliary, Health Wildcatters' Health Hacking Crisis Network 
COMMUNITY HERO AWARD
WINNER: Mark Cuban, Dallas Mavericks
NONPROFIT CATEGORIES
COVID-19 COMMUNITY IMPACT
WINNER: United Way of Metropolitan Dallas
FINALISTS: Carter Bloodcare/ UTSW Medical Center, Highland Park United Methodist Church, Parkland Health & Hospital System COVID-19 Testing Team
EMERGING ORGANIZATION OF THE YEAR
WINNER: Get Shift Done
FINALISTS: At Last! Inc., To Be Like Me
LEADERSHIP EXCELLENCE: SMALL ORGANIZATIONS
WINNER: Marsha Williamson, Dallas 24 Hour Club
FINALISTS: Jonathan Fechner at BridgeBuilders, Lisa Boultinghouse at Center for ASD, Terrence and Tim Maiden at The Maiden Foundation
LEADERSHIP EXCELLENCE: LARGE ORGANIZATIONS
WINNER: Paige Flink, The Family Place
FINALISTS: Jeff Fehlis at American Cancer Society South Region, Ken Novice at Dallas Summer Musicals, Russell A. Smith, LMSW at Refugee Services of Texas
ORGANIZATION OF THE YEAR: MICRO
WINNER: Abide Women's Health Services
FINALISTS: DFW Angels, DFW Asylum Seeker Housing Network 
ORGANIZATION OF THE YEAR: SMALL
WINNER: The Thanks-Giving Foundation
FINALISTS: Better Block Foundation, Hearts for Homes, Ranch Hands Rescues, Society of St. Vincent de Paul North Texas
ORGANIZATION OF THE YEAR: MIDSIZE
WINNER: Black Tie Dinner
FINALISTS: Advocates for Community Transformation, Family Gateway, The Real Estate Council
ORGANIZATION OF THE YEAR: LARGE
WINNER: EarthX
FINALISTS: Genesis Women's Shelter & Support, Healing Hands Ministries, Operation Kindness
ORGANIZATION OF THE YEAR: MAJOR
WINNER: CitySquare
FINALISTS: Buckner International, ChildCareGroup, Resource Center
MOST SUCCESSFUL FUNDRAISING OR AWARENESS CAMPAIGN
WINNER: Dallas Children's Advocacy Center
FINALISTS: Children's Medical Center Foundation at Children's Health, New Friends New Life, Texas Offenders Reentry Initiative
NONPROFIT TEAM OF THE YEAR
WINNER: Adolescent Reasoning Initiative, Center for BrainHealth
FINALISTS: Dental Team at Healing Hands Ministries, Education team at the Nasher Sculpture Center, Texas Rangers MLB Youth Academy at Mercy Street 
SOCIAL ENTERPRISE AWARD
WINNER: My Possibilities/MPact/Soap Hope
FINALISTS: Dallas CASA, LifeLine for Families, talkSTEM
VOLUNTEER OF THE YEAR
WINNER: Wayne Maynard, Angel Flight South Central
FINALISTS: Cherie Braaten at Junior Players, Jorge Baldor at Latino Center for Leadership Development, Monica Haver Sargent at Readers 2 Leaders