For five years, D CEO has brought North Texas executives and emerging leaders together through its annual Women's Leadership Symposium. This year, we kept the tradition going—albeit virtually. Despite the digital platform, the opportunities for connections were strengthened through live chats, Q&As with speakers, speed-networking rooms, and special breakout sessions with L. Michelle Smith of No Silos Communication, Patti Johnson of People Results and Melanie Shaffer of TalentSuite. The two half-day program also included a morning meditation session with Amy Lewis Holland of the Crow Museum of Asian Art and a movement session by Brit Rettig Wold of GRIT by Brit.
It was all tied together through informative and inspirational messages from 11 powerful presenters—including one who got the morning dance party going—and Q&A sessions with D CEO's Publisher Gillea Allison, Editor Christine Perez, and Online Managing Editor Bianca R. Montes. Here is a glimpse of the empowering messages they shared.
D CEO will be releasing full symposium videos to the public in a few weeks, as part of a special women's leadership package. Be watching for details.
Anne Chow
CEO, AT&T Business
Anne Chow, CEO of AT&T Business, a $37 billion business unit of the telecommunications and entertainment giant kicked off D CEO's two-day symposium event with a keynote on leading in a time of crisis. She shared her foundational Cs of leadership: conviction, connections, consistency, certainty, confidence, clarity, compassion, and calm. A final C—calling—closed Chow's address; she asked attendees to keep their calling a focus and was the first to touch on what was a reoccurring theme that emerged throughout the symposium: legacy. Chow maintained that a professional career would only be a calling for some. To that group, she said, "Your work is your calling. Your work is what must get done. Your work is your lasting impact. Your work is your legacy to the next generation."
Dondra Ritzenthaler
Senior Vice President of Sales, Trade Support, and Service, Celebrity Cruises
Dondra Ritzenthaler, with Celebrity Cruises, followed Chow, with a talk that emphasized power, passion, and purpose. Ritzenthaler shared how power can be used to create a positive attitude from within. "One of the ways that we create a positive attitude is to watch what we say to ourselves and to know that we have to build our attitude from the inside out," she said. Passion, she said, can be a way to lead with one's heart and mind, while finding purpose helps one to live their best life and make a positive impact.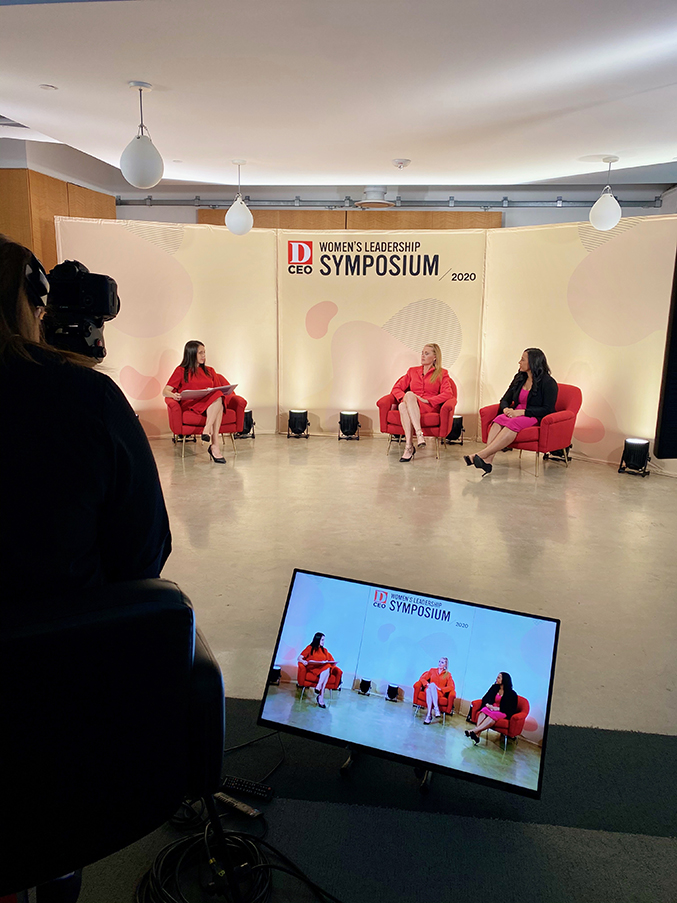 Jenny L. Martinez and Tasha Schwikert
Attorneys, Munck Wilson Mandala
Wednesday's panel, called "Pushing for Better: Creating Environments Where Our Daughters Will Thrive," featured included local law attorneys Jenny Martinez and Tasha Schwikert of Munck Wilson Mandala. Both women got real, sharing challenges they've overcome, and underscored the importance of self-advocacy and credibility. A Larry Nassar survivor and former Olympic gymnast, Schwikert discussed working through perfectionism and past the fear of speaking out. "Everything I feared–losing the job, people looking at you differently–none of it was real," Schwikert said. "If anything, I had so much support, outpouring support, from just strangers who messaged me on social media and thanked me for coming forward and sharing my story and that my courage has helped them be courageous and come forward to tell their story."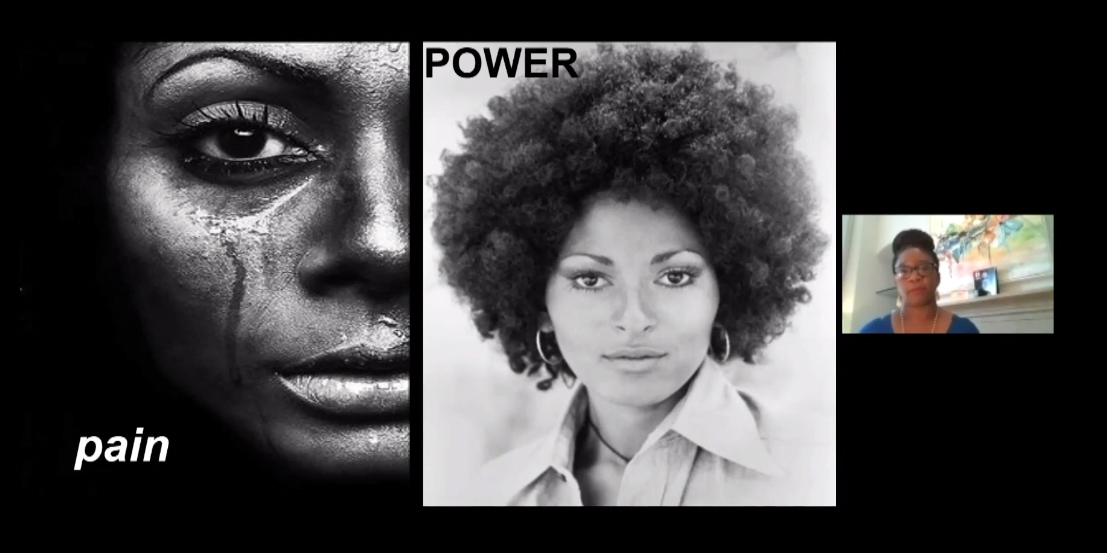 A. Shonn Brown
Vice President and Deputy General Counsel, Kimberly-Clark Corp.
The Kimberly-Clark Corp. exec and Texas Women's Foundation Board Chair A. Shonn Brown, closed the first day's events, touching on the importance of introspection and secure identity. Brown shared how her mother's unexpected passing served as a catalyst for self-reflection and helped her to understand her character as she used the pain of her grief to make the change. "What I realized in thinking about my own personal crisis is that my leadership style was dressed in one of strength and pain being turned into power," Brown said. "It was through the recognition of pain, that true change resulted."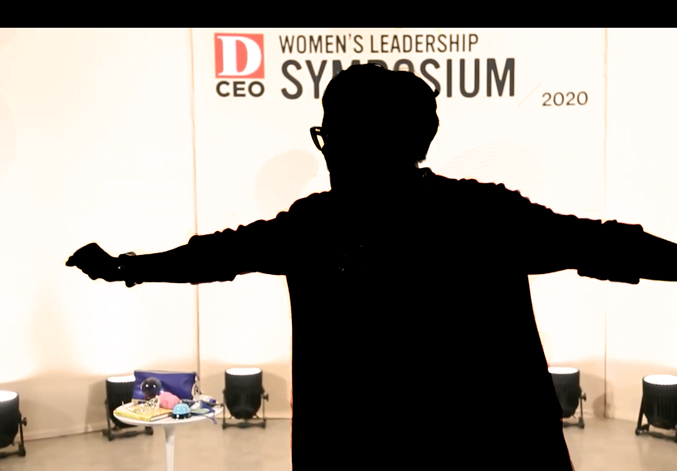 Cynt Marshall
CEO, Dallas Mavericks
After getting things going with an early morning dance party, Dallas Mavericks CEO Cynt Marshall kicked off the second day of symposium with a message on using self-reflection to understand one's purpose—when your "why me?" is realized. She challenged all leaders to think about their "new dot com:" a phrase she coined as a personal leadership platform that guides her through current trying times. "Everything starts with 'com,'" Marshall said. "It's compassion, it's communication, it's community, it's compromise, and then it's compliance." She encouraged symposium attendees to "Cry like a baby, fight like a girl, change the world like a woman."
Roslyn Dawson Thompson
President and CEO, Texas Women's Foundation
With real-world lessons in finance, Roslyn Dawson Thompson, president and CEO of Texas Women's Foundation, spoke on the power of money and investing in change. "It's time to understand the real value of money—not just for transaction, but for transformation," she said. Dawson Thompson stated that women control 80 percent of consumer spending, and encouraged symposium attendees to look at their investment portfolios specifically to ensure that the companies included are diverse and reflective of the values on which their personal brand is founded.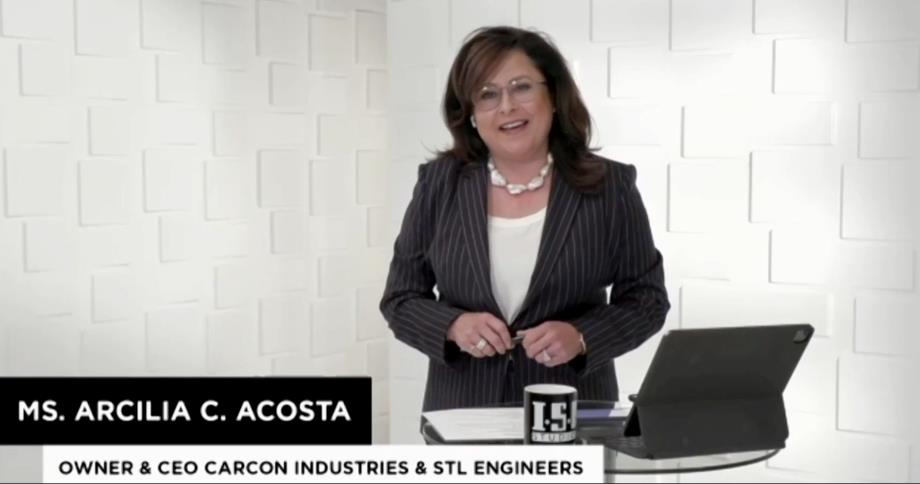 Arcilia Acosta
CEO, CARCON Industries and Construction
As the self-made CEO of multimillion-dollar CARCON Industries and Construction, Arcilia Acosta is a role model who actively works to support young women in business. Her presentation focused on the value of joining boards; they are conduits of connection while also providing a means of diversifying work experience, Acosta said. She also encouraged women to step outside their comfort zone in their workplaces. "Don't be afraid to look around within your own safe corporate surroundings and find those opportunities where you might be able to grow your career skills," Acosta said.
Carrie Freeman Parsons
Chair, Freeman Co.
A third-generation leader of event management company Freeman Co., Carrie Freeman Parsons, spoke on leading through heartbreaking times. Her company lost billions of dollars in revenue due to COVID-19, and by the end of March, had furloughed more than 87 percent of its workforce—more than 3,200 people. "I asked myself, 'how am I supposed to get through this? How am I supposed to lead when my heart is broken?'" Freeman Parsons said. Being accepting, vulnerable, transparent, and authentic proved key. "I've worked for this company for 35 years," Freeman Parsons said. "For 34-and-a-half of those years, I've never allowed myself to believe what other people have told me about my leadership and my value to the organization. … We need to accept ourselves. We need to believe in ourselves. We need to be true to ourselves. Because our work matters, and we are enough."
Jeanette Bankes
President and General Manager of Global Surgical Franchise, Alcon
Eye-care executive Jeanette Bankes with Alcon also shared insights about leading during trying times. She began by explaining the importance of self-reflection and self-investment as a means of learning how to lean into the person and leader that one is. "Everybody has a different fingerprint. … You have to understand what makes you feel successful," Bankes said. For her, personal and professional goal setting throughout life have been key, as are evaluating the support needed to achieve one's goals and effectively communicating them. She ended with a request that women stop critiquing other women. "They are going to be a different fingerprint than you, and that's okay!" Bankes said. "We talk about diversity, but do we talk about the diversity of how we show up as women?"
Dr. Frowsa Booker-Drew
Vice President, Community Affairs and Strategic Alliances, State Fair of Texas
The symposium ended with a bang via a presentation from State Fair of Texas executive Dr. Frowsa Booker-Drew. She spoke on moving away from being a bystander to become an upstander—someone who takes action. Booker-Drew emphasized the importance of understanding the power of one's narrative, sharing her story as a young woman growing up in Shreveport, where the challenges were many. She relayed the impact of marching with activist Dick Gregory as a teenager and imparted lessons from her time as a dorm president at UT Arlington—a gateway leadership role for Booker-Drew. "Part of being an upstander is taking risks," she said. "I didn't have all the answers, but I knew I had something that I could offer."
D CEO's Plamedie Ifasso, Sofia Krusmark, Ben Swanger, Kelsey J. Vanderschoot, and Paige Walters contributed to this report.
Get the D CEO Newsletter
Stay up to speed on DFW's fast-moving business community with weekly news reports, interviews, and insights.