Early one Wednesday evening, I arrived at the nondescript office building complex in North Dallas, where I was to meet bodybuilder and trainer Ali Taktak for a workout at his gym, AFS Premier Fitness. I knew that Mr. Texas 2017 had a reputation for making local executives' health and fitness dreams come true, and I wanted to know precisely how. Whatever his method, it appeared to work. Before and after transformation photos of high-level clients covered one wall, with the latter depicting more defined muscles, flatter stomachs, and sculpted arms.
Taktak's secret, he told me as a machine calculated my body mass index, was to tackle both exercise and nutrition, the whole person. His Executive Transformation Program is a combination of personal training, diet, metabolic screening, and measurement tracking. So we began by discussing my typical eating and exercise regimens. Then, after my measurements were taken, numbers assessed, and goals verbalized, he put me through a grueling 30-minute high-intensity interval training workout using various machines and my own body weight with no rest. As sweat ran down my face, I began to understand how the transformation happens.
Taktak, who was born in Lebanon and moved to Dallas after high school, started competing as a bodybuilder in college. He became a trainer for Bally Total Fitness in 2004, where he got results by applying his bodybuilding techniques to his clients. He was so successful that management made him a club director in nine months, and three years and 18 certifications later, he was training Dallas trainers. Through Bally, he developed a niche training CEOs and executives until the company went under. Then, he struck out on his own in 2007 with AFS Premier Fitness.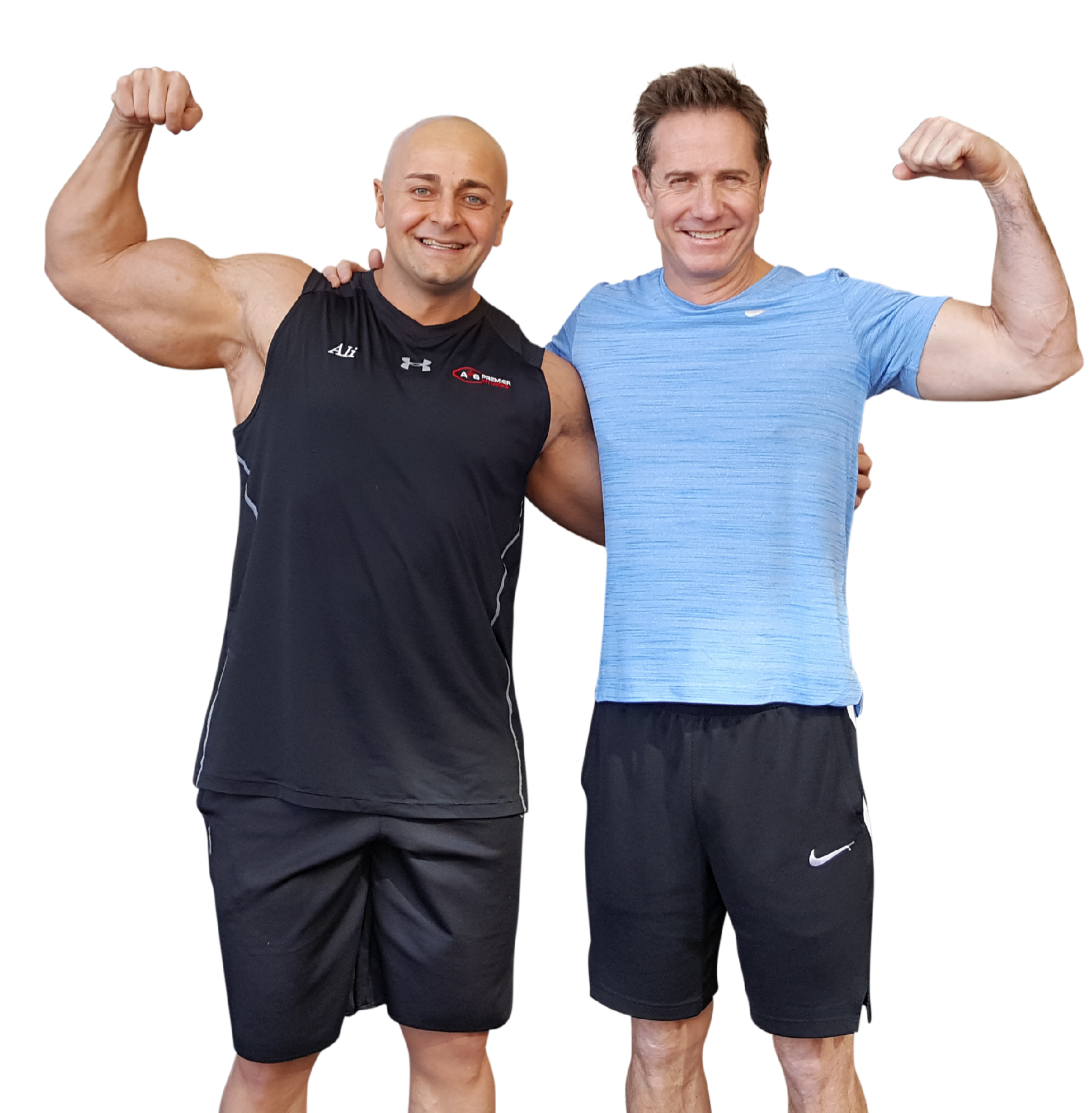 He and his team of five trainers now have 117 clients of all ages and positions, but his executive program, accounting for 80 of those, has become his calling card. CEOs like Interstate Batteries' Scott Miller, Studio Movie Grill's Brian Schultz, and Comerica Bank Securities' Mike Malone owe their augmented muscles to Taktak. The 36-year-old uses his Carb Coding program that he created in 2011, which focuses on type and timing of calories, to determine which foods are necessary for each individual and keeps them each on a personalized strict healthy food regimen, both at home in Dallas and on the road. Those who want to change must stay accountable, and Taktak only accepts new clients who are committed to the entire six- or 12-month program (the cost is $12,000 for six months).
"What goes in your mouth, you can control whether you're on the road or here in a meeting," Taktak says. "So I give them the tools, set a diet, and we'll talk about the exercise schedule week by week. They're usually here twice a week to see me, but they have to report back whether they're on vacation or not. What's great about the type of client I have is that they don't lie."
After going through the transformation themselves, some of his clients have brought their entire leadership teams to Taktak to begin the process. While he can't accommodate everyone, he also gives lunch-hour nutrition presentations to companies who want to learn how to be healthier.
Kathy Enochs, CEO of Group and Pension Administrators, offices in the same North Dallas building complex and has been an AFS Premier Fitness client for three years, primarily working with team member and fitness director Sarah Villegas. A longtime yogi, Enochs, who's in her 60s, wanted to build more strength and muscle tone. Taktak and Villegas helped her increase her protein intake, which boosted her workouts. She began to notice significant changes in just three months.
"I had some challenges to start with because I had a torn rotator cuff in my left shoulder and was told I needed surgery," Enochs says. "Sarah was phenomenal in helping me build those muscles around that torn muscle. It took me nine to 12 months, but now I don't have any issues around the muscle anymore. They realize what your own weaknesses are and help you overcome them. And once you start seeing changes and the strength you have, it motivates you even more."
Another benefit besides looking and feeling good, Enochs says, is performing better at work, which is especially important when leading a company. The program keeps her focused and gives her more stamina and confidence, and she's inspired some of her employees to do the same.
Clients tell Taktak, who is taking his state bodybuilding title to the next level by competing in nationals in July, that they have increased productivity and output in their professional settings, which in turn affects company culture. And for the ones who are self-insured, being healthier and in better shape also saves them money.
"For someone who just can afford it and would like to have a trainer, this is not the place," Taktak says. "This is a place for somebody to come in and say, 'I'm about to change my life.'"
Get the D CEO Newsletter
Stay up to speed on DFW's fast-moving business community with weekly news reports, interviews, and insights.