Coming off the airing of ESPN's docuseries The Last Dance, Dallas-based Heritage Auctions, the largest fine art and collectibles auction house in the world, took advantage of opportune timing.
One right-footed Nike Air Jordan I shoe, manufactured in 1985, and a Wilson A2000 baseball glove, with the superstar's name stitched into the thumb, landed in the lap of Heritage after spending the last 26 years in a sports closet in Israel.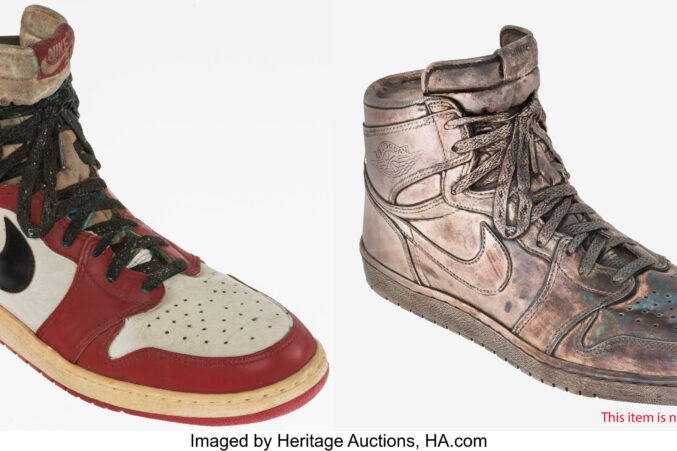 For Jordan's 32nd birthday, his then-wife Juanita wanted to replicate the items, which she snagged from MJ's personal closet, into precious metal sculptures. The items were sent to a jeweler in Tel Aviv, Israel, and 10 silver gloves, and 10 silver shoes were produced. MJ kept one silver glove and one silver shoe; the rest went scattering in the wind. The actual shoe and glove stayed with the jeweler's family.
After ESPN began airing The Last Dance, Dan Lavi, the jeweler's son, began searching for the 26-year-old items, at the behest of his mother. Upon finding the rare items, Lavi promptly contacted Heritage Auctions, and was soon rewarded with a hefty payday.
The glove sold for $25,000 and the sneaker $37,200—to the same bidder.
"This is certainly the only sport's consignment we've ever gotten from Israel," Chris Ivy, sports auction director, told D CEO. "We were honored to work with Lavi on selling these quarter-century-old items."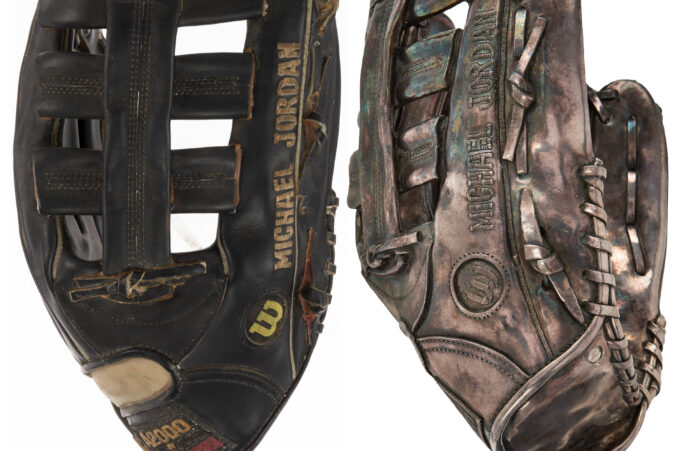 In 2019, Heritage Auctions got its hands on one of the 10 silver gloves, which sold for $7,200; six months later, it sold one of the silver sneakers for $20,400.
Heritage's sports sector is one of 40 categories that the renowned auction house operates. Last year, its sports sector alone racked up more than $70 million in sales, with the largest being a game-worn Lou Gehrig New York Yankees jersey that went for just north of $2.5 million.
In all, Heritage Auctions reported its 2019 sales had surpassed a mammoth $824.7 million.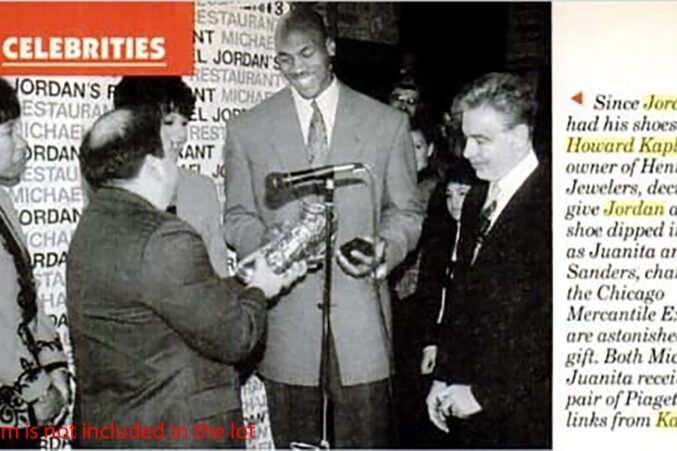 "We set several world records last year, and our overseas offices continue to grow at a steady pace, all of which helped our sales hold strong amidst a choppy economy," said Jim Halperin, co-founder of Heritage Auctions.
The company continues to see client growth, too. Last year its HA.com site reached 1.25 million registered online bidder-members.
Heritage will hold an auction dedicated to more Jordan memorabilia in September. The auction will feature MJ's game-worn jerseys, sneakers, high-grade rookie cards, and other interesting items from the superstar's sports career.
"Jordan is certainly the greatest basketball player ever," Ivy said. "And now The Last Dance has resurrected his fame and really brought in a whole new audience and spurned much more memorabilia interest."
Get the D CEO Newsletter
Stay up to speed on DFW's fast-moving business community with weekly news reports, interviews, and insights.