Along with changes at the top at Texas Capital Bank, the North Texas market has seen a remarkable number of shifts in the top ranks at other financial institutions. Promotions and new hires in real estate, healthcare, and at an area winery round out the items in this week's Personnel Moves.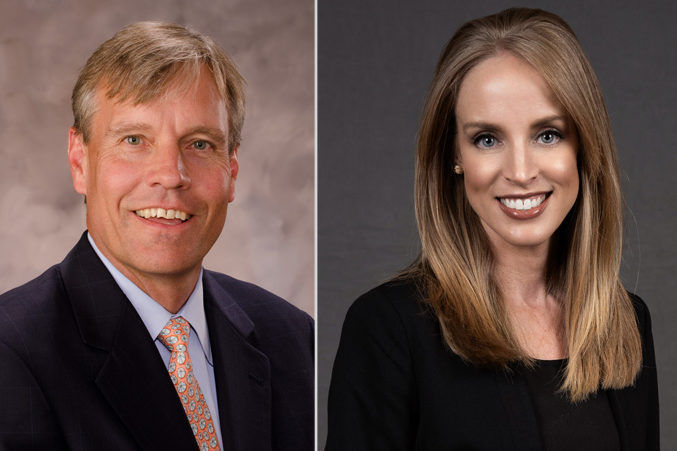 BOK Financial, parent company of Bank of Texas, has named Mark Wade, executive director of commercial banking. Wade joined the company in 2001 as Dallas' corporate banking manager. He went on to launch the company's healthcare banking division, formed the heavy equipment group (now commercial finance), and in 2008 was named president and COO of Bank of Texas. As executive director, Wade will oversee a division that serves owner-managed companies and nonprofits with revenues between $5 million and $50 million. BOK also announced that Mandy Austin had been promoted to Dallas market president of Bank of Texas. Austin has been with the Bank of Texas family since 2006 and most recently served as a corporate banking manager. As market president for the fastest-growing market of parent company BOK Financial, she will lead operations and business development efforts, overseeing all lines of business for BOK Financial, and continue to guide the corporate banking team.
More legacy changes are underway at CrossFirst Bankshares, with George F. Jones Jr. handing off his roles of CEO and president to Mike Maddox, who holds the same titles at CrossFirst Bank. Jones will move become vice chairman and continue to serve on the company's board of directors through 2021. The Dallas banking veteran joined CrossFirst in 2016 and last year led its transition to the public markets. Maddox has served as bank president and CEO and continues to do so for the foreseeable future. Under the leadership of Jones and Maddox, CrossFirst has achieved 24 consecutive quarters of positive operating revenue growth.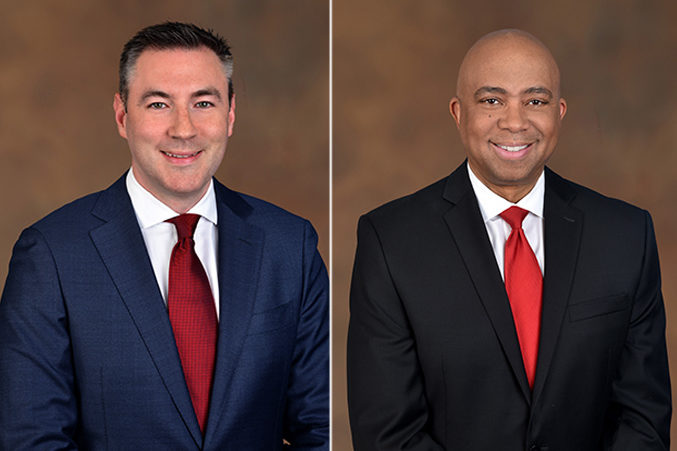 First Capital Bank of Texas has promoted Taylor Chandler and Garry Grier to serve as Dallas market presidents. The duo previously served as senior relationship managers for the bank. Together, the two have over 52 years of banking experience. Chandler earned his MBA at the University of Texas at Dallas and his undergraduate degree in finance from Texas Christian University. He also attended the Southwestern Graduate School of Banking and has more than 17 years of experience in the industry. Grier earned his BBA degree at Jacksonville University. He has worked in banking and finance for 35 years, including 15 in the Dallas market.
Healthcare real estate firm Caddis has named Lance M. Hardenburg, the managing partner, following the departure of former CEO Jason L. Signor, who stepped down to pursue other opportunities. Hardenburg, who has been with Caddis since 2017, previously served as executive vice president, general counsel, and chief operating officer. Before joining Caddis, Hardenburg aided the company as outside general counsel; he has been directly involved in all major company transactions since its establishment in 2008. In recent years, Caddis has been responsible for nearly 4 million square feet and more than $1 billion of development and acquisitions of medical assets.
Dallas-based real estate investment firm Centennial hired Chuck Taylor as senior vice president of client services and to launch and oversee the company's new third-party services division. Under Taylor, the new division will deliver property and asset management and leasing and marketing services on behalf of shopping center owners and investors nationwide. Taylor has more than 30 years of real estate experience. Before joining Centennial he held various senior leadership positions with  Madison Marquette.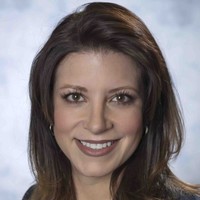 Ross Perot Jr.'s Hillwood, developer of the massive AllianceTexas, has promoted Mercedes Bolen to vice president of external affairs and community relations. She will be responsible for managing relationships between Hillwood and its numerous public partners and stakeholders while overseeing strategic initiatives like workforce development and transportation programs. To date, AllianceTexas has produced approximately $84 billion in economic impact.
Reddy Vineyards, an early pioneer of Texas grape powers, has hired Lood Kotze as executive winemaker and viticulturalist. Kotze has been in the wine industry for 16 years. A number of his wines have received 90 or better ratings and earned best-of-show awards. He will join the Reddy team after previously serving as production manager at a large custom crush winery in Sonoma, California.
Renovo Financial, one of Chicago's largest real estate investment private equity lenders, has expanded to Texas and opened an office in Dallas. To head up the office, Jon Shipley has joined the firm as Managing Director for Renovo Financial's Texas operation. Shipley joins Renovo Financial with more than a decade of experience in real estate finance, most recently serving as Senior Vice President of a regional private lender in Texas.
Send your company's personnel moves to online managing editor Bianca R. Montes at [email protected].
Get the D CEO Newsletter
Stay up to speed on DFW's fast-moving business community with weekly news reports, interviews, and insights.