Founder of Uptown nontoxic nail salon and café Verbena Parlor and Social House Ashley Tran is well acquainted with a crisis. The enduring spirit, optimism, and resiliency built during have enabled her to pivot quickly, propelling her new business model—selling nail and dip powder removal and manicure kits online—to garner traction nationwide.
Refugee Resilience
The Dallas entrepreneur escaped Vietnam as a refugee in 1979.
"You try to get outside of the Vietnamese sea border, and then you'd hope that you'd land in Malaysia or neighboring Thailand, or Indonesia, and their government would take you in," Tran said.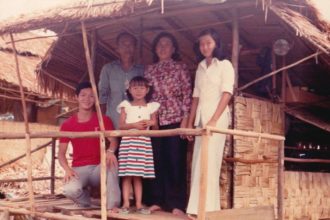 Unfortunately, her journey did not go as planned. The ship was pirated and the hundred or so passengers' food and belongings stolen.
"We were fortunate that they didn't kill people or take the young girls from our boat," Tran said.
The pirates took the ship out to the middle of the sea and stranded the passengers. They drifted for three days.
"We got lucky," Tran said. "This current took us to this little island, which is part of Indonesia, that had nothing."
For the next year, she and her fellow refugees shared a tent and a single ax, gathering fish and fauna for sustenance and warding off one of the island's most prevalent inhabitants—mosquitos.
There was not a trace of human life beyond those in their boat until French explorers landed on the island.
"They found us, and then UNICEF established it as a refugee camp," Tran said.
Her group was soon moved to another refugee camp in Malaysia, where they spent six months before finally journeying to Dallas.
Tran opened and sold four preschools in Dallas before venturing into the beauty business, founding her nontoxic nail salon, café, and social house at the close of 2018.
"I've always done things out of passion or need," she said.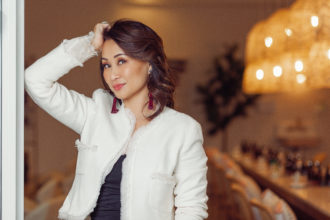 COVID Conversions
The COVID-19 crisis has brought out the optimism and resiliency that Tran was forced to develop during her journey to North Texas. Because of Verbena's unique business model, which features both a coffee shop and a nail salon, city ordinances allowed Tran to keep the café portion of her business open but mandated that she immediately shutter the salon.
Tran was forced to lay off her entire team for the time being.
"That moves me to figure out how to help my team," she said.
So Tran got to work, adapting her business model to help her team and her business.
Three days later, she launched a website selling dip powder and acrylic nail removal and manicure kits for at-home use, developed a production and shipping mechanism to distribute the kits, and created online tutorials for removing dip powder and acrylic nails healthfully.
"I had to research, what bottles to use, how much of the bottles, how it will fit into packaging, and what all I'd need," Tran said.
But once she got the website and production processes perfected, demand was apparent. Since March 18, when Tran began taking orders, she has shipped nearly 600 nail kits to homes across the country. Verbena is also selling hand sanitizer and cuticle oil on their site.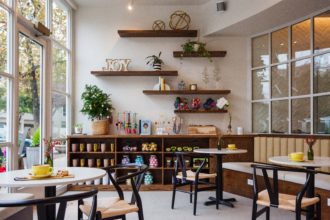 Sales during the first week, which totaled roughly $4,000, went to Tran's team, but now, the revenue is helping keep her business afloat.
"I honestly need to keep my storefront so that we can reopen," she said.
And a successful reopening seems probable with the traction that Tran has gained. She has already shipped kits as far as Florida, and Amazon called her on Wednesday to gauge her interest in extending her reach to homes nationwide through their site.
"We're just playing it by day and doing the best I can to pivot and shift and figure out other ways to be entrepreneur," Tran said.
Recently, part of her day to day has included reopening her café on Saturday mornings to serve coffee and sell her kits curbside. Last Saturday, she sold 75 nail removal and manicure kits in four hours.
"People who come in to order stuff or pick up stuff are ordering coffee or tea as another avenue of revenue for us," Tran said.
Last week, Verbena partnered with Frisco's Detour Doughnuts to help another DFW small business produce revenue during trying times.
Throughout the shelter-in-place ordinance and changes to her business model, Tran has remained optimistic, reflecting on the difficulty of her past to provide her perspective.
"To me, it's like this is just another something that will pass," she said. "I guess I have a bigger picture and I've been through worse."
Get the D CEO Newsletter
Stay up to speed on DFW's fast-moving business community with weekly news reports, interviews, and insights.