Many local restaurants are offering helping hands to the recently unemployed members of a decimated service industry. From providing free lunches to coordinating nonprofit aid, the measures taken to help fellow food-service industry members are numerous and diverse.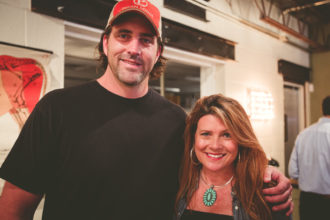 Arguably the leader of Dallas' local barbecue fair, Pecan Lodge is among those trying to help the local restaurant community. Founders Diane and Justin Fourton drew upon their background as former business consultants at Irving firm Accenture to quickly consolidate their menu, pool their available resources, and make the shift to take out when the shelter-in-place order began. They now offer boxed lunches to the general public and have launched a nonprofit to help other local restaurants navigate similar business model changes.
Dallas-based Match announced today that they would donate $15,000 to the couple's nonprofit—called The Dinner Bell Foundation— and match another $15,000 raised by individuals and local businesses. The
Dinner Bell Foundation
 partners with local restaurants to keep their doors open and provide meals to first responders and healthcare workers serving on the front lines.
"The COVID-19 healthcare crisis has changed our communities in ways that are unimaginable," said Hesam Hosseini, CEO of Match, in a release. "We believe human connection and love are needed in a time like this. We can't think of a better way to show love to our local community than supporting the heroes on the front lines."
Diane said she and the Pecan Lodge team are proud to see a Dallas-based company like Match step up to support its community.
"It means the world to us for companies and individuals to see the importance of what we are doing," she said. "Their pledge of $30,000 will provide free meals to more than 5,000 first responders and healthcare workers and, perhaps more importantly, lift the spirits of those serving on the front lines of this crisis."
The initial economic devastation brought on by the COVID-19 pandemic inspired the Fourtons to think creatively when deciding how to adapt their business model.
"We experienced a 90 percent decrease in revenue just right away," says Justin. "It was certainly very sobering those first few days.
"We started to realize that even if we were to cook to our full capacity, that wouldn't be enough to provide the level of support that was needed to these healthcare workers and first responders."
Wounded, but far from surrender, Pecan Lodge's catering capabilities made them well-positioned for delivery.
"Under normal circumstances, we have the ability to feed several thousand people a day," Justin says. "We wanted to put those resources to good use."
They weren't hoping to make a profit, merely to pay their staff and help meet a community need for affordable meals. "We started to realize that even if we were to cook to our full capacity, that wouldn't be enough to provide the level of support that was needed to these healthcare workers and first responders," Justin says.
The Fourtons realized that by partnering with other Dallas restaurants, they could meet community need and put their business management background to good use. "That was a real turning point for me because I thought, 'You know, at least we can do something,' and that felt empowering," says Justin. "That gave me some hope."
The Fourtons have created resources to help their restaurant partners navigate the federal aid application process and streamline their respective menus. Each restaurant's redesigned menu will be posted on the Dinner Bell Foundation website and promoted, creating a one-stop-shop for consumers in search of affordable take-out meals. The foundation is designed to accommodate bulk orders, specifically for teams of first responders or healthcare workers. Still, each restaurant partner will decide if they wish to offer their new menu to the larger Dallas consumer base.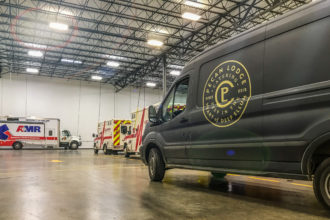 For larger orders, Pecan Lodge will help restaurants coordinate delivery utilizing their available catering resources.
"[Our catering staff] will reach out to the restaurant and let them know that box lunches have been ordered for Tuesday," says Justin. "Then, we'll determine whether they want to make the delivery themselves or whether they want to use our folks to make the delivery." The money from each order, large or small, goes directly to the restaurant serving the meal.
During its first three days, the Dinner Bell Foundation raised nearly $10,000, and the Fourtons hope the support of corporate donors like Match will help increase awareness and further their cause. "We're just hoping that through this program, we can streamline [the bulk take-out order process] and make it easier to help the restaurants," Justin says.
As it celebrates the recent corporate donation, Pecan Lodge also commemorates its tenth year in business behind closed doors.
"March mark[ed] ten years from the time we opened in the Dallas Farmers Market," Diane says.
And though the Dinner Bell Foundation has sparked hope for the Fourtons, financially, they have come full circle. "We're marking this milestone being as broke as we were when we first started," Diane says. But to them, meeting community needs and paying their critical and specially trained pit crew is a priority over profit. "In the meantime, we are just doing our best. That's all any of us can do."
Get the D CEO Newsletter
Stay up to speed on DFW's fast-moving business community with weekly news reports, interviews, and insights.