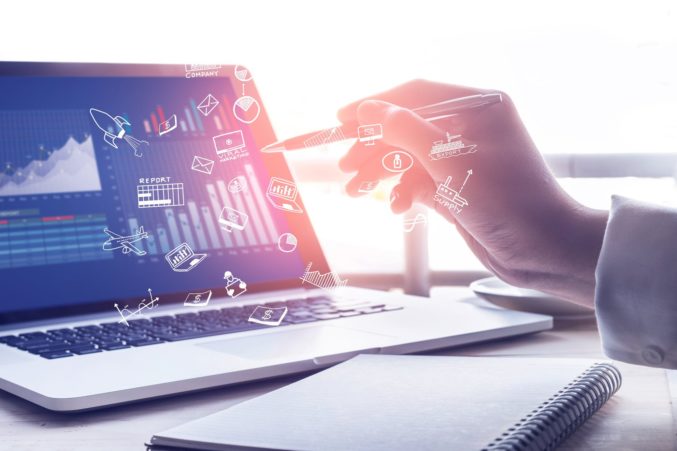 As COVID-19 Puts a Lockdown on Events, Encore Live Pivots to a Virtual Focus
Company CEO Walter Kinzie shares digital communications advice for entrepreneurs and corporate and nonprofit executives.
Fort Worth-based Encore Live is best known for putting on live events like the 2016 presidential inauguration and brand activations for Facebook, and Pokemon. Now its CEO, Walter Kinzie, is hoping to help companies and organizations transition to a digital world.
Home environments create added distractions for employees or event attendees. Leaning into short attention spans is essential to help make sure information is received, Kinzie said.
"Companies and event producers need to get creative, and they need to expand the technology blueprint that they are used to using opposed to the more traditional platforms," he said. (His preferred platform is BlueJeans, a video conferencing company recently acquired by Verizon.)
Success in both internal communications and event production boils down to the uninterrupted communication and delivery of information, according to Kinzie. "We are seeing broadband issues across the globe right now as the entire world has gone virtual."
Kinzie suggests that CEOs prerecord communications whenever possible and disseminate them in a way that limits live interruptions. That way, there is no chance that the host wifi network fails and broadcast to employees or attendees fails.
"It is more important than ever that CEOs are being transparent and connected," Kinzie said. "For [internal or virtual event] messages, let's tape them live the day before or the day of before the virtual meeting is going to happen, and let's deploy those uninterrupted pitches."
He also emphasizes the potential benefit to companies who take these virtual meeting and event opportunities to make their communications more direct. "Companies are going to get very comfortable with communicating in a more direct manner," he said. "Having an absence of body language for so many of these conference calls, we are being forced to get really good … at the way that we are communicating, and I think it is going to generate greater leaders."
Kinzie and his company are partnering with networking group Executive Connections on a virtual series titled "The New Remote Reality." Starting May 15, the program will air biweekly and feature executives from Deloitte, Endeavor, and Dallas-based Jacobs, who will talk about remote-working challenges and strategies. It will be moderated by Encore Live's Chief Strategy Officer and former American Idol CMO Chris Gannett.