The coronavirus pandemic is creating unforeseen real estate challenges for Dallas-Fort Worth businesses forced to move employees to home offices and layoff others–leaving them with significant financial exposure to underutilized real estate.
The impact will shift the DFW area's landlord-controlled real estate market in favor of tenants as landlords battle to keep their real estate leased, stabilize cash flow, and stay current on their loans.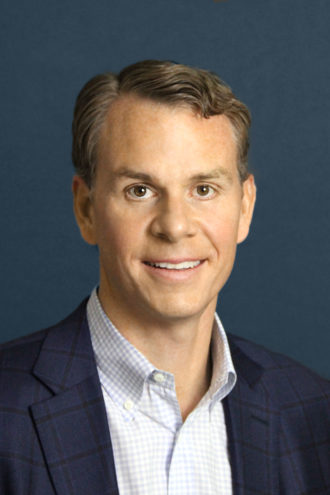 There are several strategies to implement quickly if you want to reduce your real estate cost exposure and take advantage of the negotiation leverage that tenants will have in the near-term.
To help you understand some of the options, Site Selection Group has identified five strategies that you may want to consider:
Apply for a federal disaster loan ASAP
The U.S. Small Business Administration (SBA) is about to get significantly more funding authority to help businesses affected by the coronavirus pandemic. If you have less than 500 employees, then you may be eligible. You will need to be prepared to apply for this SBA disaster loan program quickly. The funds will be available on a first-come, first-served basis. This loan is expected to allow for deferred loan payments for about three months of either payroll and/or operating costs. This could be a huge lifeline to help offset your real estate costs during these challenging times.
Negotiate a short-term rent reduction
Landlords are just as nervous as tenants right now. If your company goes bankrupt, then the landlord is left with empty space receiving no rent in the middle of a recession. Now is the time to negotiate a short-term rent reduction while you have the leverage. You need to act quickly while the negative market conditions are peaking.
Re-negotiate an early renewal of your lease
A more palatable option for the landlord can be to re-negotiate the terms of your current lease to reduce your rental rate, receive free rent, and/or reduce your square footage. Tenants will typically request these items in exchange for a longer lease term. These negotiations can yield immediate savings.
Access economic incentives such as cash grants, tax abatements, tax credits, and training subsidies
Economic incentives are available in most locations. They are typically available at the municipal, county, or state level. These economic benefits include inducements such as cash grants, tax abatements, tax credits, sales tax rebates, and training subsidies. Economic development organizations typically offer these in exchange for new jobs, job retention, and capital investment. The key items will be job retention in a recessionary economic climate. Our experts can help you to determine if you might be able to obtain these economic incentives by retaining your workforce during these difficult times.
Stop paying rent
The last option to consider is to stop paying rent. This is a high-risk option that can result in default of your lease and legal fees to protect yourself during the process. We have had clients successfully achieve results from this approach; however, it has to be carefully done. This is an extreme tactic that can work in the right situation, but it is critical to be aware of the risks.
Next steps
The coronavirus pandemic will change a company's real estate strategy. The economy is quickly headed into a recession, so you must be prepared with a real estate strategy that is aligned to your budgetary and business objectives. Business executives should be meeting with their C-suite and company advisers now to formulate the optimal strategy to minimize their exposure in these challenging economic times.
King White is CEO and founder of Site Selection Group.
Get the D CEO Newsletter
Stay up to speed on DFW's fast-moving business community with weekly news reports, interviews, and insights.