What an incredible opportunity we all have to make an impact in this dynamic DFW market!
As one economist recently put it, "The mix of both affordability and sturdy job growth has attracted new firms and residents to Dallas. This generates outperformance within locally-oriented industries, such as construction, retail trade, real estate, and health care, to supplement the benefit of new companies moving here."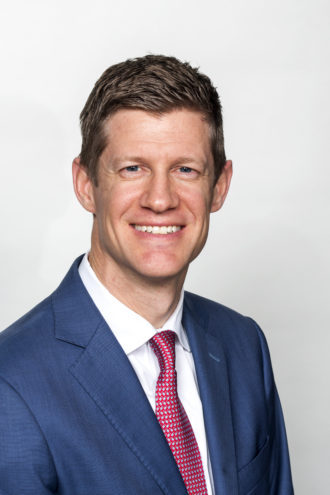 find great joy in what I do when a client entrusts me to represent their interests.
An even greater joy exists when there is such a high level of trust that a client becomes a friend. I have had the fortune of working with some of the most dynamic, influential, yet genuine people. I indeed find purpose serving others in the commercial real estate industry, and I find what's happening where we live fascinating.
Regardless of the size of the transaction, being able to bring value to a client is what makes my job fulfilling and worthwhile.
Let's take a look at where we are to get a sense of where we can go as we start 2020.
An exciting place to call home
Dallas-Fort Worth is the 4th largest populated metropolitan area in the United States, and it's still growing. Did you know over 360 people are moving to the metroplex every day?
Our population of 7.5 million people has increased by more than 18 percent over the last decade. In fact, by 2045, our metro is expected to be home to more than 11.2 million people.
Still, DFW home prices are among the most affordable in the nation in terms of the average home price. The multifamily market saw unprecedented growth over the last five years. During that time, more than 106,000 apartment units were completed.
This population growth has been the catalyst to real estate development as retailers and businesses expand to meet increasing demand. Last year, office tenants leased 3.5 million square feet of office space, and more than 5.5 million square feet is currently under construction. DFW is also home to 24 Fortune 500 companies, including McKesson, Flour, Texas Instruments, and American Airlines.
Access to talent and other markets
One thing that comes up in conversations regularly with clients and prospects is how accessible we are.
It's one thing for us to be centrally located, which is advantageous from a geographical perspective (you can get to any major city in the continental U.S. in less than four hours). Still, the fact that we have two world-class airports is a significant contributor to why companies want to be here. Combined, Dallas-Fort Worth International Airport and Dallas Love Field served more than 85 million passengers last year.
Our region's deep and diverse pool of talent is the envy of many major metros. Still, the steady pipeline of the future workforce by way of the university and collegiate systems is under-promoted.
We have several top-notch universities located here, including SMU, University of North Texas, and TCU, attracting students and talent from all over the world. Not only that, but we are one of the top destinations for graduates from universities across the state. (Sic 'em Bears!)
A dynamic market
With the diverse North Texas economy (another one of our many strengths), we continue to see significant growth in the tech and financial sectors.
Recently, San Francisco-based ridesharing company Uber announced its decision to set up its largest office outside of California in Deep Ellum. Additionally, Charles Schwab plans to move its headquarters from San Francisco to the northern Tarrant County suburb of Westlake when it completes its most recent acquisition.
Not surprising, Governor Greg Abbott called the Dallas-Fort Worth area "the most powerful economic region in the entire United States."
Office jobs in the Dallas area alone grew 5.7 percent in 2019, and Dallas was the country's top growth market in 2019, gaining more than 120,000 jobs.
All sectors of commercial real estate see an uptick–from industrial to data centers–to meet the demands of our growing population. There's a reason you can order that new gadget so easily on your phone and have it appear at your front door in a matter of hours.
I have had the great opportunity of working in the commercial real estate brokerage business for more than 16 years, and I have seen the market go through some low times and some unprecedented growth. I have been fortunate to work with incredibly talented people, and the most rewarding part of my role continues to be serving others.
Getting to come alongside a business owner or CEO to help them achieve their goals is very rewarding to me personally.
I believe great opportunity lies waiting for all of us. I encourage each of you to find what it is that gives you purpose, pursue it diligently, and live to make an impact.
Bret Hefton is a managing director with JLL.
Get the D CEO Newsletter
Stay up to speed on DFW's fast-moving business community with weekly news reports, interviews, and insights.